Tuning in The New Music Revolution
Unique bands and artists release audacious albums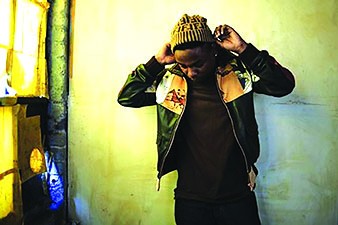 To Pimp a Butterfly – Kendrick Lamar
Taking a number from Beyoncé, Kendrick Lamar released his third full-length album a week before its stated release date, leaving fans pleasantly surprised.
Lamar's "To Pimp a Butterfly" is the perfect addition to a movement of unapologetic African-American people taking a stand against oppression in the past year.
The album highlights Lamar's versatility. Although categorized under hip-hop, the genre is a very general category for the work.
"For Free?" features strong jazz roots, and "King Kunta" sports a funk vibe. With a spoken word approach to "Mortal Man," this record pulls from different musical ideas.
The musical elements, however, aren't the only aspects of this album that span a large range. The themes and lyrics also cover a variety of subjects.
In his single, "The Blacker the Berry," Lamar covered the topic of institutionalized racism with lyrics such as, "I mean it's evident that I'm irrelevant to society. That's what you're telling me, penitentiary would only hire me."
In "Complexion (A Zulu Love)," he tackles the stigma dividing the African-American community between light and dark skin.
"Beauty is what you make it, I used to be so mistaken by different shades of faces," Lamar sang. "Then Whit told me, 'A woman is a woman, love the creation.'"
In his two-time Grammy award winning song "i," he repeatedly uses the hook, "I love myself," encouraging positive self love.
In its counterpart "u," Lamar uses the hook, "Loving you is complicated," emphasizing how many layers there are in a person and how the same person can see themselves in many ways.
From 2012's "good kid, m.A.A.d. city," to "To Pimp a Butterfly" and awards from Black Entertainment Television and The Grammys, Kendrick Lamar is bound to continue to make a splash in the music scene.
Never Happy, Ever After- As It Is
It looks like 2015 is the breakthrough year for UK based pop-punk band, As It Is.
Fearless Records signed the four-piece band in October of 2014, then soon announced that the band would play Vans Warped Tour, a summer long rock music festival.
The 11-track album titled "Happy Never, Ever After" is a punchy, pop-punk record that has put this UK band on the map. The first single, "Dial Tones," which was released in mid-January, already has close to 1 million views on YouTube.
Following typical pop-punk, As It Is' album covers the punk messages of adolescent self-reflection, love and success.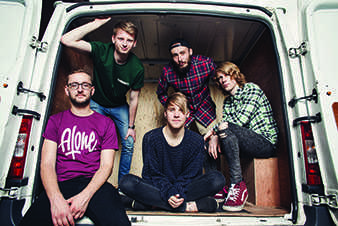 "Dial Tones" follows the band's climb to success with lyrics like, "I'm getting more of what I've always wanted, but becoming less of who I've ever been."
In the past year, the band has gone from playing garage shows in the UK to playing in Japan. In addition to "Dial Tones," two other singles titled "Cheap Shots & Setbacks" and "Concrete" were also well received. All three songs were performed for the Spring Break Tour this March, which was the band's first U.S. tour.
As It Is' most popular single, "Can't Save Myself," from their 2014 EP, also made an appearance on the album with cleaner vocals and a more focused sound.
With a sound similar to Texan pop-punk band Forever the Sickest Kids, "Happy Never, Ever After" comes out of the gate with a light dance track titled "Speak Soft."
While just about three-fourths of the album — eight out of eleven songs — comprises fast-paced and relatively upbeat music, the remaining tunes share a slower vibe.
The band has already hinted at working on their second full-length album, to the excitement of their fans.
The Best Source for News in the Shake!
Read more of the new section, The Buzz, at www.shakerite.com/thebuzz
Follow The Shakerite on Twitter: @TheShakerite
Like The Shakerite on Facebook: The Shakerite
Comment using your Facebook, Yahoo, AOL or Hotmail account
comments
Leave a Comment