Album Review: The Turning Wheel by Spellling
Review of her 2021 release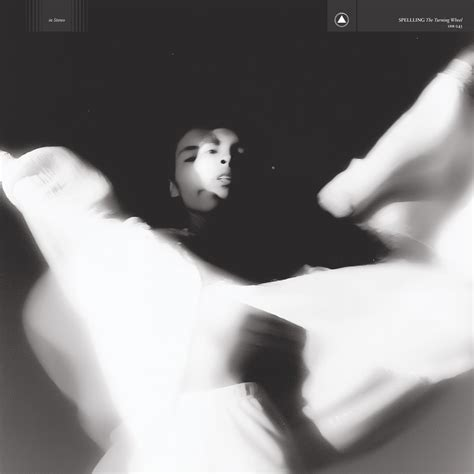 When Spellling released her album The Turning Wheel fans got a relatable, personable and impactful project. Spellling is a multi-instrumentalist and singer-songwriter from Sacramento, California. She is 31 years old and is signed to Sacred Bones Records. Her past record, Pantheon of Me, gained her a lot of popularity on the website BandCamp. She is a versatile artist that tends to dabble in many genres including neo-soul and psychedelica similar to Childish Gambino's Awaken, My Love!. A highlight of the album is the song "Boys At School" where Spellling goes back to the past when she was gullible and couldn't find love. The lyrics "I hate the boys at school" and "They never play the rules" help the listener understand that she's describing a struggle many teens go through. 

This album mainly stays in the art pop world and is heavily nature themed with Spellling making references to natures on many tracks. Spellling shows off her talent and ambition on The Turning Wheel making it worth the listen.

The Turning Wheel is pop artist Spellling's third release. Spellling creates a whole new world on this project making it similar to what she did on Mazy Fly, her second record. Her song-writing and production choices become more colorful and vibrant on this album 

This is an alternative art pop album that has a moody vibe and tackles big issues like our treatment of the earth and dark time periods in Spellling's life. The project is also upbeat and adventurous as the artist explores bright time periods and new beginnings, like love. The record pulls us closer to Spellling allowing listeners to relate and feel more connected to her. 

This album is a perfect example of an artist exceeding their limits and reaching new heights. Her performance on this project shows that she wanted to improve and was willing to depart from her old sounds to do so. This record features 31 collaborating musicians making it a unique place in her discography sonically.

The grand and dramatic opening song "Little Deer" kicks off the album with a bang. The hand-drums along with the strings in the background give a chamber atmosphere to the track. It sounds great sonically while still staying relatable making it one of the stand-out tracks on the record.

One of my favorite songs on the album is "The Emperor with an Egg" where Spellling goes deeper into the themes of nature that are subtly scattered throughout the album. This beautiful song talks about an emperor penguin with lines like, "He's a bird, he's a king, he can swim with his wings like an arrow." The strings and piano also make the track vibrant and upbeat. This relief was a perfect juxtaposition  after the more introspective and theatrical  "Awaken," a song about treating our planet with the respect it deserves. The song makes the listener feel calmed and more in tune with nature.

The album paints a beautiful picture of nature and portrays a story of the struggles many young adults go through with songs like "Revolution" and the earlier mentioned song "Boys At School." The incredible and unique production on "Queen of Wands'' is an enjoyable electronic experiment that Spellling hasn't explored in the past, and I hope she continues to delve into this topic even further on future projects.

The story-telling on these songs truly makes you feel like you're there with her . The skillful lyricism is another reason I absolutely love this project. For example, the lyrics in the earlier mentioned song "Little Deer" are very interesting. "Moonlight on the secret thread," and "The arrow hurts to fly to you," show that her song-writing has improved tremendously from Mazy Fly being more cohesive, fun, and impactful than lyrics like "The car goes floorin'' and "I'm not going" which appeared on her previous album.

I believe this will be known as one of the most important albums for the art pop scene. I am very excited to see the direction Spellling goes in for her future projects. This album is absolutely wonderful and whimsical. I'm giving this album an A+ and I highly recommend it for art pop fans.
Comment using your Facebook, Yahoo, AOL or Hotmail account
comments
Leave a Comment