Apple's iPhone 6S: An Upgrade You'll Actually Want
Although it's an "S" year for iPhones, 3D Touch on the iPhone 6S changes the way we use our devices
Every year, there's a new iPhone, and every year, we're impressed. This year, the iPhone 6S proves that screens don't have to be bigger, just deeper.
With the 3GS, it meant speed, with the 4S it was Siri, and with the 5S it was security — the new fingerprint sensor. Now, with the 6S, it's a feature far more useful — 3D Touch.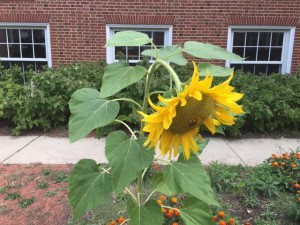 The 6S's 3D Touch senses the pressure of your finger on the screen, allowing users to peek into apps such as Mail and Messages rather than opening the app entirely. I found 3D Touch helpful, as it actually changed how I used the phone. Searching the web, texting, calling, and taking pictures were much easier to navigate.
However, popular third-party apps such as Facebook and Google won't embrace this new feature until the holiday season. Until then, 3D Touch is only available on the iPhone's built-in apps.
3D Touch will be helpful for students, as it makes every task on your phone faster, from notifications to social media. To see a picture quickly on Instagram, the user can peek into the photo and swipe up to Like, Comment, or Send. It's also helpful with Messages, especially peeking into links and photos.
With the 3D Touch screen and stronger aluminum, the 6S is slightly thicker and heavier. However, almost all 6 cases will fit the 6S.
Another major feature is the new camera, which is now 12 MP and takes Live Photos, snapping the shot a few seconds before and after each picture, allowing the photo to move when you press on it. But be warned: one Live Photo takes up three times as much space as a regular photo, so I'd recommend turning this off by default.
"
The iPhone 6S proves that screens don't have to be bigger, just deeper."
At the Apple keynote, Facebook announced that they will support Live Photos  in the future. You can send a Live Photo to any device running iPad, or Mac running the latest software — iOS 9 or OS X El Capitan.
In addition, the selfie front-facing camera is now five MP and uses the screen as a flash to brighten low-light photos.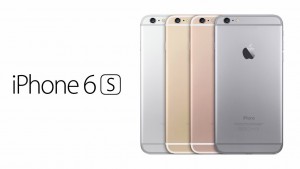 The 6S's camera is superior to most other smartphone cameras today, and the Live Photos are great for creating a more interactive picture. However, until Facebook and other services accept Live Photos — and 3D Touch, for that matter– their use is limited.
The 6S's minor features are small but useful. The A9 processor includes two GB of RAM, making apps and web browsing significantly faster. 
The Touch ID sensor located on the home button unlocks the phone much faster.
Siri is able to recognize and activate at the sound of the iPhone owner's voice.
The 6S color options offered are: space gray — black with silver, silver — silver with white, gold — gold with white, and rose gold — metallic pink with white. 
In addition to these smaller difference, the iPhone 6S coincides a brand new payment policy. Instead of purchasing the phone for a price upfront and then paying the leftover money over two years, now Verizon and T-Mobile only offer programs that allows a customer to pay monthly fees and nothing upfront.
Apple, too, offers their own iPhone Upgrade Program. For a set monthly fee, customers can choose their carrier, have access to Apple Care+ protection and receive a new phone every year. This deal is only available with the iPhone 6S.
Apple's two-year contracts cost $200 upfront with a monthly fee over two years for 16 GB of storage. Carriers like Verizon offer one-year leasing programs. Sprint even offers a dollar a month program if one exchanges an iPhone 6 for a 6S.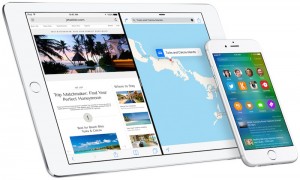 3D Touch isn't just a way to use our phones faster. When third parties embrace it, it can be a whole new way to interact with our iPhones. It's part of Apple's famous marketing strategy of making customers feel bad about their old products enough to make them buy new ones. Both teens in Shaker and around the world will buy into this program.
Even though this program can be frustrating, Apple is at least looking towards the future.
Comment using your Facebook, Yahoo, AOL or Hotmail account
comments
View Comments (1)