It's a Red Cup, People
Starbucks' new, simple red cups create religious controversy
Donald Trump has weighed in on something no one cares about, yet again. "Maybe we should boycott Starbucks. I don't know," he said at a rally in Illinois, in response to the recent controversy over Starbuck's removal of the phrase "Merry Christmas" from its coffee cups. He apparently has "one of the most successful Starbucks" in Trump Tower, and is going to end its lease over cardboard cups.  
Angry Christians have taken pictures of themselves after rewriting the two words on their Christmas cups. They have accused Starbucks of removing the message because, according to Joshua Feuerstein – who posted the first video critiquing this move- Starbucks "hates Jesus."
This is beyond ridiculous. Americans today seem to have difficulty making a very important distinction – that between corporations and people. For those of you who also struggle with this, here's the distinction we're making in this case: People have opinions; corporations don't.
Maybe there is a Starbucks barista somewhere who hates Jesus. In my opinion, that's fine. Everyone has their own beliefs. However, Starbucks – which, according to Forbes, employs 191,000 people – does not, as one entity, hate Jesus.
At the Shakerite, we have been debating how Starbucks can fix this messy situation. We have a few designs we'd like to propose.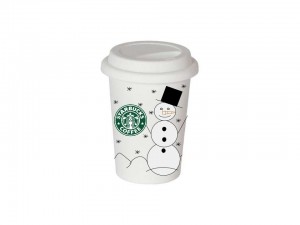 This secular cup includes nothing more complicated than a snowman and snow. It may exclude some California and Florida citizens, but we're sure that those who live in a place where it snows during the winter will appreciate such a cheery, relatable cup.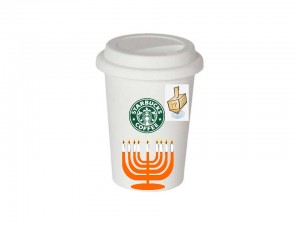 Hasn't the holiday season been about Christmas for long enough? At least two other major religions have holidays at this time, and one of the more famous is Hanukkah. Perhaps it's time that we make public something other than Christmas.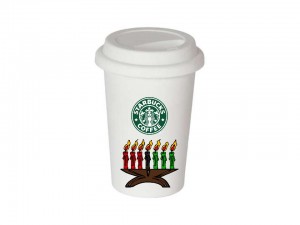 The other major festival during this time of year also deserves its own cup. Happy Kwanzaa!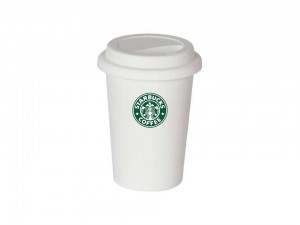 One of the easiest ways to solve a conflict is to take away its source. Why decorate Starbucks cups in the first place? If you want art on your cup, tell your barista your name is "Impressionist tree with birds and a sunset."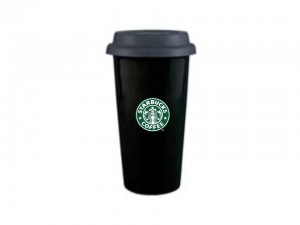 This all-black cup represents the darkness that falls in the Northern Hemisphere as the Earth tilts away from the sun. It's a testament to a true winter environment, especially here in Cleveland.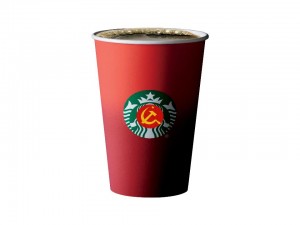 If removing "Merry Christmas" from these cups is seen as un-American, then why not go all the way and just put a sickle and hammer on them as well? The cup is red, after all – you might as well greet your barista with a "Privyet, comrade!"
Comment using your Facebook, Yahoo, AOL or Hotmail account
comments
Leave a Comment