Theater Continues During the Pandemic
In-Person Productions Resume After a Virtual Year
The Shaker Theater Arts Department plans to put on four shows this year with various COVID-19 restrictions.
These include Cyrano de Bergerac, Barnum, the 40th anniversary New Stages show and an original play based on The Wizard of Oz that will be written by the ensemble. 
COVID-19 restrictions have forced the theater department to take safety precautions. Students now must rehearse with masks on. Theater Director Scott Sumerak said that this has been a challenge. "It is a little like working out with leg weights on, you know? The work is the same work, but it takes more effort to do it," Sumerak said. 
Junior Noah Fahy, member of the ensemble in the upcoming Cyrano de Bergerac, doesn't mind the masks. "I think at this point, everyone's become so accustomed to wearing masks, just in school, that it's not that big of a problem," Fahy said.
The actors will be wearing clear masks during the performances, which some students find challenging. "They're kinda uncomfortable, and a bit awkward to wear," said sophomore Ava Stenger, another ensemble member.
An additional change is that the theater department will be selling online tickets only for upcoming productions. This ensures the audience will be safely distanced and contact traced.
Sumerak said that this unique year has caused some unexpected problems. With the block schedule, the Stage Management Team may only meet three times in two weeks, making it difficult to address production issues as they arise.
Students have also missed more rehearsals than normal due to conflicting activities, according to Sumerak. "We went such a long time with nobody doing anything, but now being back to what we call normal, everybody wants to do everything," he said.
Due to theater being online last year, both freshman and sophomores need to be trained in production. However, Sumerak said that getting everybody caught up is not much of a problem. "That just comes down to what our new ninth graders would be learning this year, our ninth and 10th graders are learning." Sumerak said. 
This isn't very different from a "normal" year, as there are often sophomores, juniors and seniors that start theater for the first time and need training.
The theater department rehearsed virtually last year, and even put on two online plays. They got creative with Zoom backgrounds and adapted the sets for an online show. However, Sumerak believes that they were not a replacement for a traditional stage production. Sumerak said,"being able to be in-person, in front of an audience, doing live theater, even if it's got a clear plastic mask on, is infinitely better than sitting in the corner of your room trying to record a play over Zoom."
Comment using your Facebook, Yahoo, AOL or Hotmail account
comments
Leave a Comment
About the 'Riter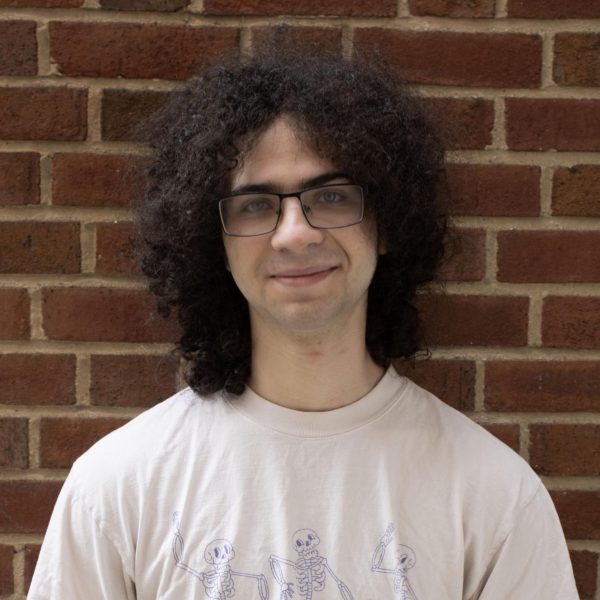 Ruben Rippner, Managing Editor
Ruben Rippner ('24) is in his fourth year with The Shakerite, and is the Managing Editor. Last year, he wrote about the high school putting classes on hiatus and the Shaker motorcycle club. In his free time, Ruben enjoys going to concerts and hanging out with friends.