Around the World Through Diverse Cleveland Food
As Cleveland's food scene grows culturally, The Shakerite helps you find the best enclaves of ethnic cuisine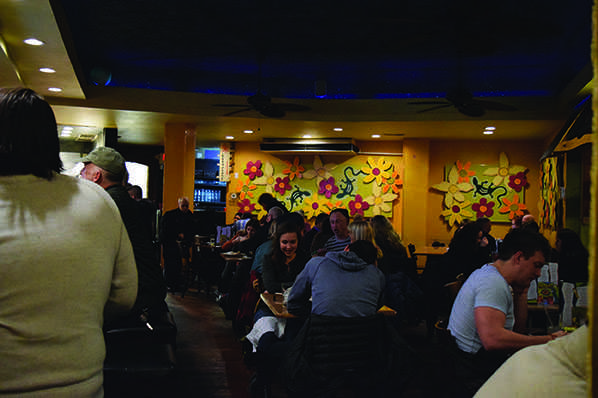 Cleveland has long suffered from an inferiority complex, but I believe this city is very underrated. In 18 years of living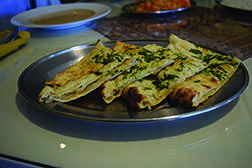 in Cleveland's orbit, I have found that the best thing to do is eat. Cleveland offers a wide array of culinary options that sample cultures from around the world.
A small selection of Cleveland's international restaurant hot spots are featured and reviewed here. Though some are located in the exotic region of Cleveland's West Side, these restaurants are worth the hike.
From Tremont to Ohio City to Larchmere and beyond, Cleveland offers great opportunities for a new culinary experience. With tastes spanning from Asia to South America, these restaurants offer a fix for any craving with flavorful, delicious meals.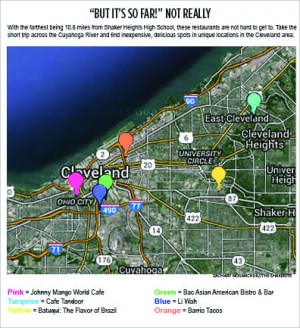 Cafe Tandoor Concocts a Unique Taste of India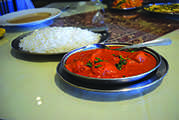 Cafe Tandoor has an extensive menu full of delicious traditional Indian dishes. The fresh homemade naan is strongly recommended. This soft bread is offered in different flavors and is perfect for dipping in entree sauces such as the butter chicken.
This entree is a classic and restaurant favorite with its rich sauce served over rice.
The restaurant is relatively large and casual, making it great for any group size.
Batuqui's Cuisine Illustrates the True Flavor of Brazil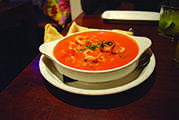 Batuqui's building is a former house, creating a small, intimate environment. The incredibly friendly service and the authentic Brazilian cuisine leaves visitors with a home-cooked meal experience.
Each dish's strong flavors are exquisite, particularly in their stewed sauces. Guarana soda is a must try, as is the Calamari Samba appetizer and the Pasta de Mariscos.
Both the calamari and the pasta have a similar creamy tomato sauce soaking the fresh seafood. A dinner at Batuqui is the ideal cozy night with spectacular food and desserts. You can't go wrong with any choice on the menu.
Johnny Mango Takes a Trip Around the World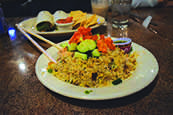 Johnny Mango is the perfect choice for an indecisive night. It offers a full range of international dishes as well as many vegan and gluten free options, from Thai to Mexican to Chinese.
The flexible menu allows for a protein option in almost each dish.
The fried rice with fiery lime sauce, pad thai with peanuts and scallions and burritos are especially exceptional.
The casual and colorful environment is great for a group of friends or a family night, at especially lower prices. This Ohio City hot spot is full of life and makes for a fun outing.
Li Wah Creates the Ultimate Dim Sum Experience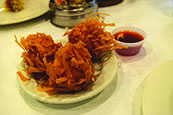 Li Wah is best known for its dim sum, a traditional presentation of Cantonese cuisine on small plates, and comparable to Spanish tapas. Li Wah provides an authentic Chinese culinary experience – customers are seated, automatically served a steaming kettle of jasmine tea and make their food selections from traveling carts of options.
Though Li Wah does have a menu, it is nearly all in Chinese and dim-sum-style. Shrimp and pork are very common ingredients, but vegetarian options are also available. For an all-new cultural experience, try dim sum at Li Wah.
A Spark of Pan-Asian Flare at Bac Bistro and Bar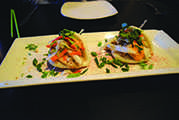 Bac offers a unique Pan-Asian fusion menu covering a variety of Asian classics, including lo mein noodles, basil fried rice, and pad thai, as well as dishes such as kimchi noodles. kimchi noodles combine several key aspects of Korean culinary culture such as the bulgogi style beef option, kimchi (pickled spicy cabbage and vegetables) and kimchi sauce with translucent Japchae noodles (sweet-potato-based).
Bac is a medium sized, trendy Tremont spot. Despite the fantastic food, a reservation is rarely necessary, and it has a classy, yet not fancy feel. The unique combination and modern take on Asian classics make a trip to Bac well worth the drive.
Barrio Tacos, Even Better than Chipotle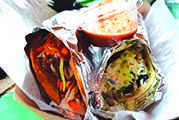 Barrio offers a great deal for delicious tacos. From either the suggested menu of chef's choice tacos or the "build-your-own" menu, a pair of tacos is a perfectly satisfying meal for easily under $10. The housemade salsas and guacamoles are phenomenal, as are the sauces.
The El Jefe taco is classic, infinitely flavorful and great with the "stoner" shell, which has a hard taco shell inside of a soft tortilla. The hard shell inside of the soft shell provides the flavors from both yet is much less messy than just a hard shell. Most of this vibrant, intimate space's seating is for two – your best bet for quick seating, as the venue is always packed – with good reason.
Comment using your Facebook, Yahoo, AOL or Hotmail account
comments
Leave a Comment