Raider Review, Feb. 9 – Feb. 15
Varsity Men's Basketball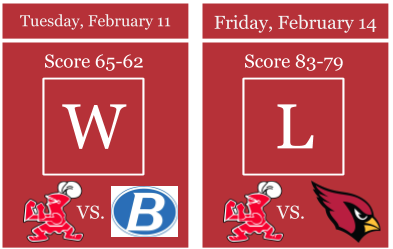 The varsity men's basketball team went 1-1 in their last two games. They started off the week with a 65-62 win on Tuesday over Brunswick, a game in which Senior Shammah Scott led the team with 20 points. Shaker then lost by four to Mentor on Friday. The Raiders' next game will be this Tuesday at St. Vincent-St. Mary.
JV Men's Basketball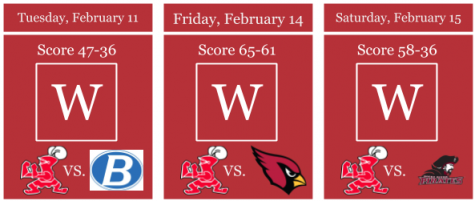 The JV men's basketball team won all three games they played last week. On Tuesday, Shaker picked up a 47-36 win over Brunswick, before beating Mentor 65-61 on Friday. Then, on Saturday, the Raiders beat Rocky River 58-36 to win the Shaw Cardinal Classic. They will look to continue their winning streak on Tuesday when they play St. Vincent-St. Mary.
Varsity Hockey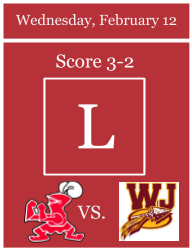 The varsity hockey team lost their only game last week to Walsh Jesuit in the first round of the Cleveland Cup. Senior Logan Mears and junior Max Benincasa each scored a goal in the loss. Their next game will be this Saturday when they will take on Notre-Dame Cathedral Latin.
Varsity Women's Basketball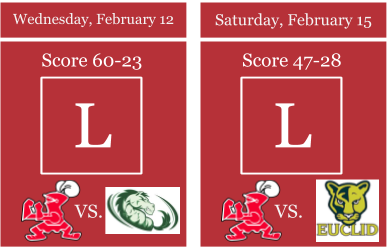 The varsity women's basketball team lost both of their games last week. On Wednesday, they fell to Strongsville 60-23. On Saturday, they lost their lone postseason game to Euclid 47-28. The Raiders finished the season 4-19.
Swimming and Diving
On Thursday, the diving sectionals took place. Junior David Spielman finished 31st, while sophomore Ezra Dykema took 8th place. In the swimming sectionals on Saturday, senior Charlie Murlin took 7th place in the men's 100 butterfly while senior Maggie Perry, senior Natalia Miklos, sophomore Olivia Kuhel and freshman Kyra Miklos took fifth place in the women's 200 free relay and moved on to the state championships. States will begin on Wednesday.
Comment using your Facebook, Yahoo, AOL or Hotmail account
comments
Leave a Comment