Facebook Offers Great New Ways to Stay Busy During Quarantine
Living in Shaker Heights, a community Facebook group, dishes ways to defeat boredom and maintain order in these trying times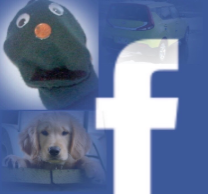 The journey to the Ivy League of online communities was one that only a valedictorian could navigate. It consisted of a written and oral test, both of which I passed with simply airborne colors. The oral test is traditionally held in a top secret, undisclosed location and conducted by the head honcho. However, due to recent developments, applicants have been forced to join a Google Book Club Soiree Rendezvous in order to complete the testing process. The questions ranged from "Who is the current mayor of Cleveland?" to "Who is the stepbrother of the oldest known Presbyterian who is a member of the Shaker Sharks?" 
The answer to both was Frank G. Jackson. 
Today, when I entered the elite virtual doors to what can only be described as a watering hole occupied by the zebras and lions of Shaker Heights, I could feel my socially-distanced pulse quicken. At the touch of my fingertips lay a plethora of ideas for how to keep Gov. Mike DeWine's blood pressure under control, yet still enjoy myself. My first instinct was to try every single one of the suggestions at once, so I sat myself down. "Grace," I said, "let yourself not be greedy in this time of need. Share with the public the ways of recreation that these noble men and women of Shaker Heights have shared with you." And that, my fine friends, is what I intend to do today. Behold: the top three ideas Living In Shaker Heights suggests we embrace in order to keep ourselves occupied during quarantine.
1. Dana's Doggy Delights!
Hi everyone! Dana here. Well, with three rambunctious little ones, this time of quarantine can seem crazy. But it doesn't have to be! I have decided to occupy my time by getting to know my Tibetan Mastiffs, Archibald, Amadeus and Abeduban, better. It seems that the puppy years can just slip right through our fingers. I have been taking each dog into the living room and allowing them one episode of "This Is Us." When the episode concludes, I have chit chat time with them to see what notes they jotted during the screening. After they have explained what they would have done differently, or what they found to be a great creative risk, I paint the nails of my pooches and gossip about what squirrel's scaling what tree, who has been going leash-less around Horseshoe Lake, and any ledes on Coyote sightings. 
2. Sussana's Sock Serenity!
Shaker friends . . . wait, scratch that. Let me start over:
Shaker family. It is with a heavy heart that I have joined you all today to grieve the loss of so many events that our community was looking forward to. One of these events was the Shaker Theatre Arts production of "Rent." Conrad (fifth grade) and I were so looking forward to seeing the show. Though the cancellation saddened us, we did what any member of the theatre community does: We persevered. I compel all of you to join my Facebook live performance, in which Conrad and I will make our theatre debuts with our homegrown, sock puppet edition of "Rent." I will be enacting all the roles that begin with a letter ranging from A-M, and Conrad will bring to life all characters whose names begin with letters N-Z. Though I am working with someone whose only experience spawns from the Woodbury Drama Club, both Conrad and I are incredibly proud of our final product. If you are unable to make it, we request a 500-word excuse.
3. Brenda's Babysitting Bash
Kids, adults, and anyone in between! My husband and I are still being called into work until further notice and are looking for someone to watch our Onaway student, Amy. We are willing to pay. Please direct message me with further inquiries!
Dear reader, though this request for help seems harmless at first, allow me to show you Brenda's true colors. I responded to her calls for a hero. I imagined arriving at this working mother on one's doorstep just as  Mrs. Doubtfire arrived on her first day on the job. HOWEVER. Brenda replied with a direct message that conveyed, let us say… angst. She had the tone of a mother who had been trapped in a house with a tween for more than 48 hours and was willing to give up her collection of Jane Austin novels for some peace and quiet. She demanded to perform a background check on me. 
Once it was complete, I received an incredibly angry email. 
To sum it up, I had a little run in with bike patrol back in the summer of '17. Brenda was seething. "How could you expect to keep my Amy safe when you can't even bike the sidewalks of our community without attracting the police?!" she said. "First of all, Brenda, bike patrol is composed of high school students disguised in neon T-shirts." I expressed my feelings of distress to Brenda, and next thing I know there's a Kia Soul in my driveway and a VERY angry mom of one stomping up my front walk to perform a citizen's arrest on me. Though this story could have ended with handcuffs, I managed to conjure up one good, schnoz-splitting sneeze before the riled up Mamma Bear rached me. The cacophony that my beak produced, sent Brenda into a whirlwind of pandemic hysteria. She hastily made her way off my property, into her Kia, and back home- never to be within six feet of me again.
Comment using your Facebook, Yahoo, AOL or Hotmail account
comments
View Comments(1)