"Rent" Now Set To Be Performed In Mid-April
The musical was first postponed after large-group activities were canceled March 10
With the fear of COVID-19 and the announcement by Gov. Mike DeWine that all schools in Ohio will be closed until at least April 3, the high school has postponed its spring musical, "Rent." 
Dr. David Glasner, superintendent, originally stated March 10 that "Rent" would no longer be performed. The musical, for which auditions were held Dec. 2, was supposed to be performed March 19-21, with a free student performance  March 18 after school.
On March 11, Glasner originally announced the cancellation of the show's original dates following recommendations of the Centers For Disease Control and Ohio Health Department to limit all gatherings of more than 100 people. Students were to be allowed four tickets for immediate family for one show on March 21, though that is not the case anymore. After DeWine closed Ohio schools March 12 for the next three weeks, a new plan to postpone the show until a week after students return was put into place.
Principal Eric Juli said that it's important that students perform the show.
"If we're back in three weeks, we're going to set a date. If we're back in four weeks, we're going to set a date. Five weeks, we're going to set a date," he said. "I'm committed to do the show as long as the show can be done."
Scott J. Sumerak, Theater Arts Department Chairman, has been planning the musical since the end of the 2018-19 school year. When he first learned that the show would not be performed, he was upset.
"I felt like my heart had been ripped out through my nose. Unlike some other after-school activities — not all, but some — putting on a show is like packing your entire sports season into two games," he said. He said that having that opportunity pulled away so close to the performances was "soul-crushing."
Sumerak said that with schools being closed for three weeks, he and the administration shifted gears to figure out how they could allow the show to go on.
"So, from whatever day we come back, the show is in really good shape from our last couple of rehearsals. If we have two weeks, we'll be ready for an audience," Sumerak said.
Junior Isaiah Finley, who is playing Angel in "Rent," describes the original cancellation of the show as "one of those moments where you never forgot where you were."
"A lot of people took it hard. A lot of people were sad, angry. Honestly, it did not really hit me, like, 'Oh, this is just not happening,' probably until I got home. I just felt numb," Finley said.
Junior Sara Dina,  who plays Mimi, felt heartbroken when the musical was canceled.
"
I will never forget the looks on all of our faces because we were just shocked.
— Junior Sara Dina
"I will never forget the looks on all of our faces because we were just shocked," said Dina. "It was just so heartbreaking."
Gabe Griswold, a senior who plays Mark, originally tried to think about the larger issue of the coronavirus.  
"The first thing that came to my mind was not even really about the show; it was kinda more about the severity of the entire situation. I think we all tried to come from a place of understanding," he said. "I tried to say, 'They have to have a reason to do this, and it's not like we're the only ones getting hit. This isn't a personal thing.'"
"It really doesn't feel great when you have such a large amount of time that you put into something, and then have that taken away from you," Griswold said. 
The musical will qualify for recognition in the annual Dazzle Awards competition through Playhouse Square, which honors high school musicals, according to the Playhouse Square website. Because other high schools in the area cannot perform their musicals within the next three weeks, either, the postponement will still allow "Rent" to be nominated for awards, according to Juli.
Juli said the plan is to perform the show about a week after students return and coordinate the dates to fit Dazzle awards timeline. 
"I am elated that it will be postponed," Finley said. "After just talking about it, we're like, 'There's no way that we're not going to perform this show how we anticipated it.' Even if it's not going to be next week how we would have run it, we ultimately knew it would have to be some type of postponement."
"I think this three-week break is the best thing that could have happened," Dina said. "The fact that it forces us to postpone gives me hope that maybe some students will get to see the show. So, I'm feeling better about things."
"I feel there is a lot of support from the administration and, really, from the staff kind of coming together. I think a lot of people want to see us do this show," Griswold said. "Mr. Juli especially has really been a great champion for 'Rent' and getting it performed."
Sumerak said, "Everybody is doing the best that they can. The administration and Mr. Juli have all been so incredibly supportive of trying to help us find a way to do this show. They have offered whatever support they can, and they've really shown that they believe in what our kids do." 
The Shakerite will continue to cover this story as it develops. Editor-in-Chief Mae Nagusky contributed reporting.
Comment using your Facebook, Yahoo, AOL or Hotmail account
comments
Leave a Comment
About the 'Riter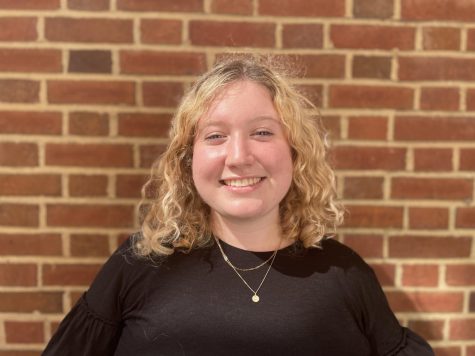 Vivian Bowling, Editor-in-Chief
Vivian Bowling ('22) is in her fourth year of The Shakerite. She is currently the Editor-in-Chief, overseeing all things Shakerite. As a Spotlight Reporter she covered important school events, breaking news and features. As a Print Editor she helped design and publish print stories. Other than The Shakerite, Vivian participates in the girls rugby team and is a member of the mock trial team. Outside of school, Vivian can be found working or traveling.