The Legal Grounds for Vaccines
Shaker Administration, along with corporations and universities across the nation, work to implement a vaccine mandate
Over the last ten months, COVID-19 vaccination has become a national debate. The COVID-19 vaccination rate of American citizens started to plateau in late May. After the first six months of the vaccine being available, 48.6% of the U.S. population received their first dose. Over the next five months, only 17% of the population received their first dose. 
To combat the decline in vaccinations, companies are starting to mandate the vaccine for their workers. Vaccination mandates are helping cities, universities, and workplaces stay safe, but many citizens are questioning the legal grounds for these mandates.
In the past, court cases have upheld vaccine mandates. In 1902, Cambridge, Massachusetts created a smallpox vaccine mandate. Those who did not receive the vaccine were subject to a fine of $5 — which is equivalent to $100 today. Henning Jacobson refused the vaccine and declared the fine unconstitutional. The court case, Jacobson v. Massachusetts, was settled by the Supreme Court. Massachusetts argued that, "It is within the police power of a State to enact a compulsory vaccination law, and it is for the legislature, and not for the courts, to determine in the first instance whether vaccination is or is not the best mode for the prevention of smallpox and the protection of the public health." The Supreme Court ruled in favor of Massachusetts 7-2.
Prior to this school year, universities started to mandate vaccines for their students. Most schools allow students to refuse the vaccine because of medical or religious reasons, but these students are required to get COVID tests weekly.
 Students at Indiana University challenged their vaccine mandate. The vaccine mandate was upheld by the Seventh Circuit Court of Appeals. "Each university may decide what is necessary to keep other students safe in a congregate setting. Health exams and vaccinations against other diseases are common requirements of higher education. Vaccination protects not only the vaccinated persons but also those who come in contact with them, and at a university close contact is inevitable," stated Judge Frank Easterbrook.
Vaccine mandates have been declared legal by the courts for universities and cities, but public high schools remain in question. "Vaccine mandates are more likely in the state and county than in the school district," government teacher Aaron Jaggers said. He pointed out that a vaccine mandate would be more common in workforces. "Teachers might have to get the vaccine," Jaggers went on to say that incentives could be a stronger motivator than a mandate.
Incentives are being used by the state of Ohio as a method of increasing vaccination rates. In May, Ohio Governor Mike DeWine announced a lottery that only vaccinated Ohio citizens, under the age of 25, could enter. The prizes were five $100,000 scholarships and 50 $10,000 scholarships.
Principal Eric Juli said that he does not see any real incentives being implemented in the school district. Juli pointed out that the protocol for contact tracing would be the closest thing to an incentive. Those who have come into contact with a COVID-positive student must quarantine from school for seven to ten days, and those who are vaccinated do not have to quarantine, according to Juli.
Superintendent David Glasner is hopeful that a vaccine mandate for students could be implemented in the future. "I would certainly like it to be. Typically as a school district, we are required to review state laws on vaccines…I certainly hope it will be mandatory for students before entering the school building," he said. Glasner also pointed out how multiple vaccinations are already mandatory for Ohio schools. He went on to say that Ohio's requirements will play a large role in Shaker's requirements. 
The thought of a vaccination mandate creates the idea that everything will go back to normal. Others believe the vaccination mandate will benefit the school, but will not completely solve the issue of COVID-19. "It will never be 'back' to normal," former Shaker Heights High School nurse Paula Damm said, "but in moving forward and learning to adapt, the new normal will be one where we have learned through this experience and take what we have learned and move into the future."
Comment using your Facebook, Yahoo, AOL or Hotmail account
comments
Leave a Comment
About the 'Riter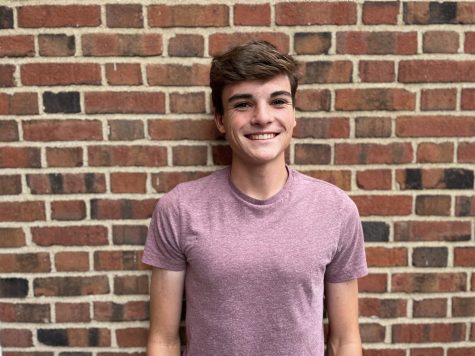 Will Taigen, Investigations Reporter
Will Taigen ('24) is in his second year with The Shakerite. As a journalism I and II student, he contributed to stories about vaccine rollout and online learning. This year, he will be an investigations reporter. Outside of the classroom, Will spends his time playing baseball and soccer.