SGORR Hosts Criminal Justice Discussion Series
The Student Group on Race Relations hosted a criminal justice forum at the Shaker Heights Public Library Thursday, April 26.
The forum focused on how drug laws impact minority communities and was the second of a three-part discussion series that addressed race in the criminal justice system. The first forum, which took place April 12, focused on the school-to-prison pipeline.
SGORR member Natalie Green explained how the forum addressed injustices in the criminal justice system. "Racism exists in a lot of institutionalized forms, especially in prisons and sentencing," she said.
African-Americans comprise 13 percent of the U.S. population and are consistently documented by the U.S. government to use drugs at similar rates to people of other races. However, they comprise 29 percent of those arrested for drug law violations, and nearly 40 percent of those incarcerated in state or federal prison for drug law violations. Similarly, Latinos make up 18 percent of the U.S. population, but comprise 38 percent of people incarcerated in federal prisons for drug offenses.
Approximately 30 community members and five panelists — all of whom hold jobs related to the local criminal justice system — attended. The forum began with information and statistics about drug policies and mass incarceration and then moved into discussion with questions for panelists and audience input.
Green said, "It was overall really informative, and I personally learned a lot. I had a general idea when I came in, and my knowledge was broadened."
The final installment of the discussion series occurred May 10 and was an action-based meeting designed to produce solutions for concerns raised during the previous forums.
A version of this article appears in print on page 15 of Volume 88, Issue III, published May 18, 2018.
Comment using your Facebook, Yahoo, AOL or Hotmail account
comments
Leave a Comment
About the 'Riter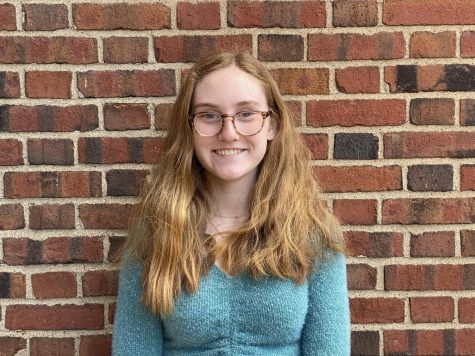 Lauren Sheperd, Editor-in-Chief
Lauren Sheperd ('21) is in her fourth year with The Shakerite. She is currently Editor-in-Chief, running and overseeing coverage for shakerite.com and the print issues. She is also a part of the Editorial Board. Lauren was The Shakerite's Web Managing Editor her junior year, and Education Columnist her sophomore year. In the past, Lauren has written about mental health and gun violence. Aside from The Shakerite, Lauren is a cross country and track captain, is a member of the Student Group on Race Relations, is the president of Political Action Club and is a lifeguard. In her free time, she enjoys writing and listening to music.