The Myth of Women's Sports Coverage
Beauty trumps athletic prowess, and corrupt male athletes dominate
If you only follow sports media, you may not even know some women's sports exist, let alone that their teams are excelling. I'm actually not sure national coverage of female sports even exists.
According to a 20-year-long study by University of Southern California and Purdue University, male sports comprise 96 percent of TV networks' sports coverage. As a female athlete, let me tell you four percent doesn't nearly cover everything in women's sports.
Not only is coverage unequal, but the women do not receive the same quality coverage as that of men.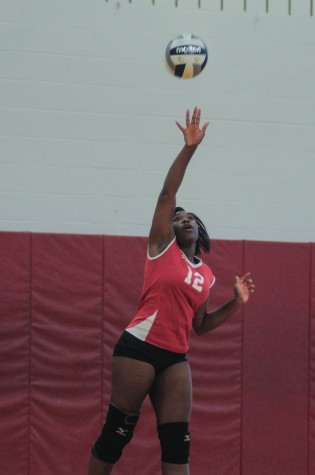 In an article on their website, Sports Management Resources President Donna A. Lopiana said, "'Girls see a double standard in covering women's sports. When male athletes receive media attention, such coverage is primarily focused on their skilled performance. When female athletes receive media attention, the media is much more likely to focus on their physical attractiveness or non-sport-related activities.'" Sports Management Resources describes itself as "helping sports organizations solve integrity, growth and development challenges."
Sports media holds these same men who are caught in scandal after scandal in higher regard than female athletes. So, because I am female, any professional career I could have is treated with less regard than a male athlete who knocks his fiancee unconscious in an elevator. What kind of message does this send to young girls?
12-year-old athlete McKenna Patterson wrote a letter to Dicks' Sporting Goods complaining that their basketball ads did not feature female athletes, according to Business Insider.
I can feel her frustration as she writes, "There are NO girls in the catalog! Oh, wait, sorry. There IS a girl in the catalog on page six. SITTING in the STANDS."
Seeing girls sidelined as men get all the credit gets old really fast.
Male athletes get coverage for athletic success, but the media only highlights random female athletes, and not always for the right reasons.
"
The fact that tennis player Anna Kournikova's long, blonde hair gets more attention than her 111.2-mph serve says something about what the media thinks is important in women's sports.
Like so many others, Kournikova received coverage based on physical appearance and cameos in The Biggest Loser, music videos and movies. She is more famous for her life off the court than on. Her athletic ability is apparently not worth covering. She has won four WTA Tier I doubles championships, but more people know her as being one of People Magazine's "sexiest women alive."
So the grand total of about seven female athletes (the Williams sisters, Candace Parker, Anna Kournikova, Ana Ivanovic and Maria Sharapova) whose names are known, few receive the attention for the right reasons. Women should be famed for their athletic ability and prowess, not their attractive bodies.
Venus and Serena Williams for example, received coverage for an attack by the president of the Russian Tennis Federation. Apparently, it's a crime for a woman to be stronger than a man.So Shamil Tarpischev made sexist comments to inflate his ego. Calling them the "Williams brothers" he assures the sisters their worldwide support is in spite of their physical appearance. God forbid women be strong and muscular because of the intense training needed to be successful in their sport.
This isn't just a national problem. On Oct. 19, the Plain Dealer produced 45 sports stories. Of those, 43 were explicitly about men's sports and the other two covered coed sports. That is about 96 percent male, the national average.
The Shakerite's coverage shows similar disparity. Of the 31 sports stories published between Nov. 13, 2013 and Oct. 17, 2014 in The Shakerite, 71 percent, or 22 stories, covered men's sports. That is better than 96 percent, but it's still not enough. The Raiderettes, who train rigorously, but are not on the fall roster, do not receive coverage even though I doubt many high schoolers would succeed in the Raiderettes. Even our cheerleaders, who perform every week alongside the band and football team,receive little attention.
Athletic Director Don Readance thinks that "our girls get the coverage they deserve in Shaker because people care, the girls put forth the same effort so they receive the same treatment [from fans]."
So maybe other people know more about our female programs than I do, but is the coverage really the same? Not even close.
"
So what is in store for female Shaker athletes? Should the awards we receive in high school be the only ones we ever expect? I sure hope not.
When female athletes do get media coverage, it is only during certain times in the season. Sports Management Resources said women's basketball is featured during its Final Four Tournament, but other than that, its coverage is lacking.
It's a shame because in the WNBA, the balls go into the basket. If you look at stats for WNBA vs NBA they are both at .771 percent at the free throw line, despite the fact that the men play longer seasons with more time in each quarter. Even though men make more shots they also miss more. In a men's basketball game, there are fewer three-point shots made successfully than in a women's game.
What's even more frustrating is, with sexism still an issue in today's times, women's sports do not have the favor of the people, making it ever harder for the to receive recognition.
According to the Sports Management Resources, without media or popular acknowledgement, female athletes become disheartened. It shows on the court and field, and yet they still play amazingly. Imagine how far they would go with the support of the media.
As citizens, we strongly influence the media and what the people want generally is what they get. If we show more enthusiasm for female athletes, they will receive better coverage and treatment.
So instead of watching football only out of habit, flip to a women's rugby match or a women's gymnastics competition. You may enjoy yourself more than you think.
Comment using your Facebook, Yahoo, AOL or Hotmail account
comments
Leave a Comment