Raider Review Sept. 9 – Sept. 14
Women's Soccer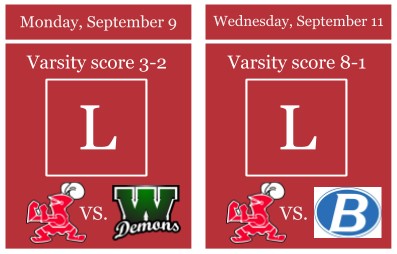 The women's soccer team dropped their two matches this week 3-2 on Sunday to Westlake and 8-1 on Wednesday to Brunswick. Senior Skyler Hurle tied the game against Westlake up at two with a penalty kick in the second half, but Westlake scored again to win on Monday. The soccer team's next game is Monday at home versus Cleveland Heights.
Men's Soccer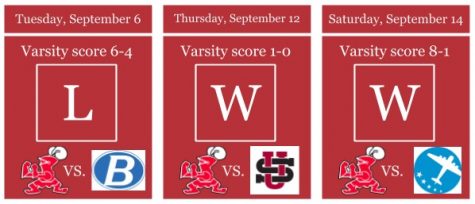 The men's soccer team won two of their three matches this week. After losing their first game of the week to Brunswick 6-4, Shaker bounced back with a 1-0 victory over US. Senior Lukas Zarders provided the winning goal. The Raiders cruised past Kenston on Saturday 8-1. Their next game is Tuesday on the road versus Elyria.
Field Hockey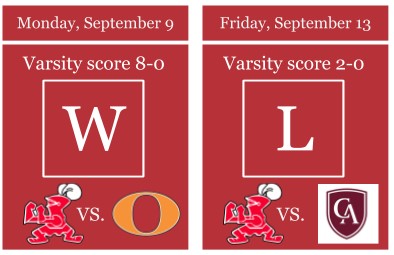 Varsity Field Hockey beat Orange 8-0 on Monday, but lost to Columbus Academy 2-0 on Friday to finish the week 1-1. Senior Lora Clarke scored three goals against Orange as Shaker shut out the Lions. The Raiders fought hard against Columbus Academy, the reigning state champions, but came up short. Their next game is this Tuesday at Walsh Jesuit.
Volleyball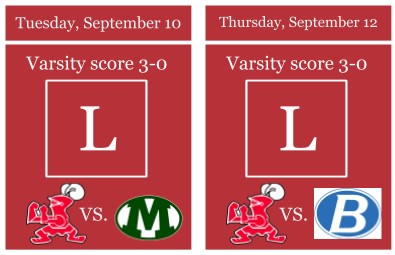 The volleyball team lost both games they played this week and all three in a tournament on Saturday. On Tuesday they lost to Medina and on Thursday they lost to Brunswick. Both were by a score of 3-0. The next volleyball match is Tuesday at Elyria.
Women's Tennis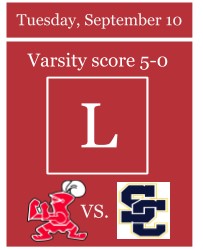 The varsity tennis team could not pull away with the win last Friday against the Solon Comets. Senior Tiffany Hsich brought her third singles match to a tie breaker, but ended up losing in the end. The team also competed in the Lexington Tennis Tournament hosted this Saturday. Out of 15 teams, both first and second doubles came in 4th, and third doubles came in 5th. 
Football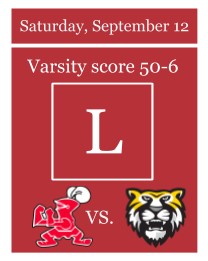 The varsity football team lost 50-6 to Cleveland Heights on Saturday. Senior Victor Ford's fourth quarter touchdown put the Raiders on the board, but it was not enough as they fall to 1-2 on the year. Shaker will look to improve its record on Friday at Strongsville.
Men's Golf
The men's golf team finished sixth out of seven teams on Saturday at the third GCC Tournament. Robert Kimmel was Shaker's top performer, posting a score of 77, which was good for third best in the tournament. Their next match is Tuesday at home against Walsh Jesuit.
Cross Country
Both the men's and women's cross country teams were in action Saturday at the Boardman Spartan Invitational. The women's team took third out of 35 teams, fueled by top 40 finishes from junior Avery Blaszak, senior Juliet Tonkin, sophomore Anna Carpenter, and sophomore Mia Compton-Engle. The men's team was thirteenth out of 34 teams led by a 23rd place finish from junior DeAndre Hall. The next meet is Saturday at the Cloverleaf Invitational.
Women's Golf
Shaker finished third out of three teams in their match last week. Shaker posted a score of 217 strokes, only three out of second place. The Raiders will hope to get a better result Wednesday home versus Strongsville.
Comment using your Facebook, Yahoo, AOL or Hotmail account
comments
Leave a Comment