Raider Review, Jan. 27 – Feb. 2
 Varsity Women's Basketball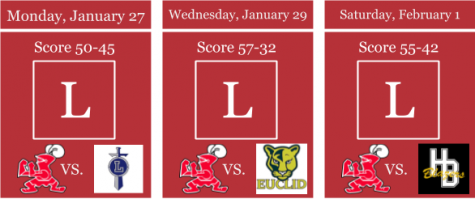 The varsity women's basketball team went 0-3 on the week. Shaker was winning by two with five minutes left in the game against Lorain, but they were unable to hold on. The Raiders also dropped games to Euclid 57-32 and Hathaway Brown 55-42. They will look to stop the losing streak Saturday versus Medina.
JV Women's Basketball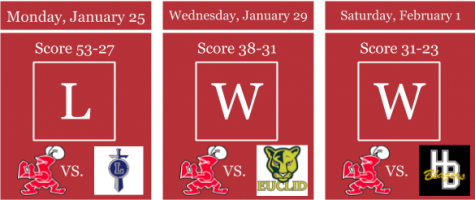 The JV women's basketball team finished the week with a 2-1 record. After beginning the week with a loss to Lorain, the Raiders bounced back with a 38-31 victory over Euclid on Wednesday. Shaker made it two in a row on Saturday when they beat Hathaway Brown 31-23. 
Varsity Men's Basketball
The varsity men's basketball team won both games they played last week. They started off the week with a 60-49 win over Solon, then hammered Strongsville by 39 points. Senior Shammah Scott led the way for the Raiders in the Strongsville victory with 17 points. They will look to continue their winning streak this Wednesday at home against Lutheran East.
JV Men's Basketball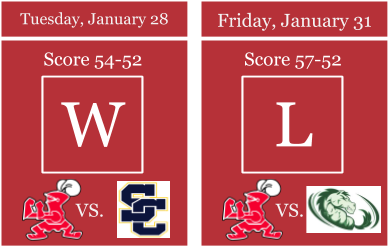 The JV men's basketball team split their two games against Solon and Strongsville last week. Shaker started the week by getting a two point road win over Solon on Tuesday, but dropped a game to Strongsville 57-52 on Friday. Their next game is Wednesday at home versus Lutheran East.
Varsity Hockey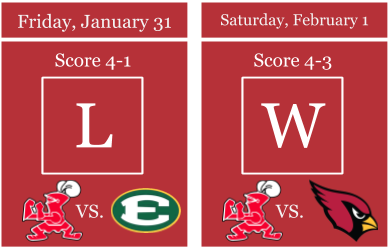 The varsity hockey team  was 1-1 on the week. Shaker lost to St. Edwards 4-1 on Friday, before bouncing back the next day with a one goal victory over Mentor. Junior Josh Floyd scored three of the Raider's four goals, including the game winning goal, in the win versus Mentor. Their next game is this Friday on the road against Padua.
JV Hockey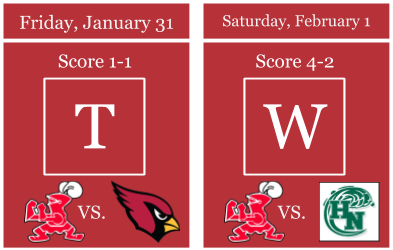 The JV hockey team was undefeated last week as they tied Mentor and picked up a win over Holy Name. Shaker only managed one goal in a 1-1 tie on Friday, but racked up four in a 4-2 win the next day. 
Men's Swimming and Diving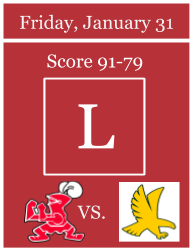 The men's swimming and diving team lost the only meet they swam in last week to Akron Firestone on Friday. Senior Charlie Murlin won the 200 yard individual medley in the losing effort. The next event for the swimming and diving team is sectionals on Saturday.
Women's Swimming and Diving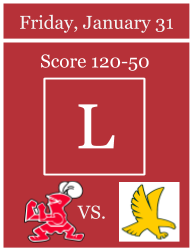 The women's swimming and diving team lost their only meet of the week to Akron Firestone on Friday in the last dual meet of the season. The Shaker women will take part in sectionals this Saturday.
Wrestling
The Shaker wrestlers took part in the GCC Championships on Saturday. Senior Eli Meinhard took 2nd place at 160 pounds, and senior Najee Lockett finished in first place at 170 pounds. Najee improved his perfect record on the season to 26-0.
Comment using your Facebook, Yahoo, AOL or Hotmail account
comments
Leave a Comment