Raider Review, Aug. 19-26
The "Raider Review" is a weekly series that The Shakerite will publish every Monday night, covering the previous week in sports. This week's edition covers sports events that fell between August 19-26.
Field Hockey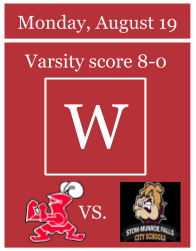 The women's varsity field hockey team won their season opener last Monday as they crushed Stow 8-0. Senior and Michigan field hockey commit Lora Clarke led the team with three goals. Junior Lily Camp also poured in two goals for the team en route to their victory. With the win, the team will try to further their momentum as they face Hawken on Wednesday. 
Cross Country 
Both the men's and women's cross country teams competed in the George Clements Invitational this past Saturday. The men's team placed 3rd while the women's placed 1st. Standouts among the men's team was senior Vivek Divekarla, who finished fifth, and junior Deandre Hall, who finished fourth. Among the women's team, junior Avery Blaszak finished first place. Both teams will compete in the Avon Lake Early Bird Invitational this Saturday. 
Men's Soccer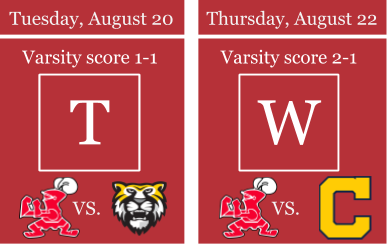 The men's varsity soccer team went 1-0-1 this week as they tied Cleveland Heights 1-1 and beat Copley 2-1. During both games, senior Lukas Zarders, junior Eli Celeste-Cohen, and sophomore Luke Stefanski scored. The team will host Euclid tomorrow for their next game. Euclid lost their first game of the season 11-0.
Women's Soccer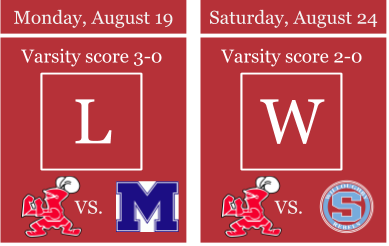 The varsity women's soccer team went 1-1 this past week as they were shutout by Midview 3-0, but beat Willoughby South 2-0.  In their second game, captains Kenzie Trotter and Caroline Brancato both scored goals to fuel the team to their first victory of the season. For their next game, the team will host Eastlake North this Thursday.
Volleyball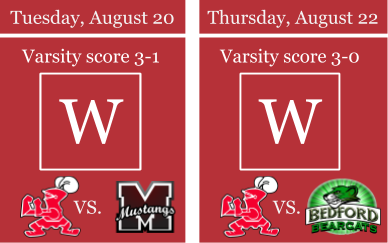 The women's varsity volleyball team went 2-0 to start the season as they defeated Maple Heights 3-1 and Bedford 3-0. The team look to continue their hot start as they will face GCC rival Strongsville at home on Thursday. 
Men's Golf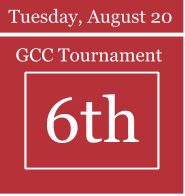 The men's golf team finished sixthat the Greater Cleveland Conference tournament this past Tuesday with 344 points. Brunswick won the match by scoring 317 points. The team will travel to Brunswick today for GCC conference play. The team will also travel to Walsh tomorrow for another match. 
Women's Tennis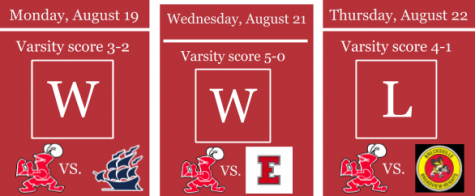 The women's varsity tennis team went 2-1 over the past week to further their record to 4-1 for the season. The team looks to continue their success as they travel to Medina today, and during the three other matches this week against Walsh Jesuit, Mentor, and Bay Village. 
Comment using your Facebook, Yahoo, AOL or Hotmail account
comments
Leave a Comment
About the 'Riter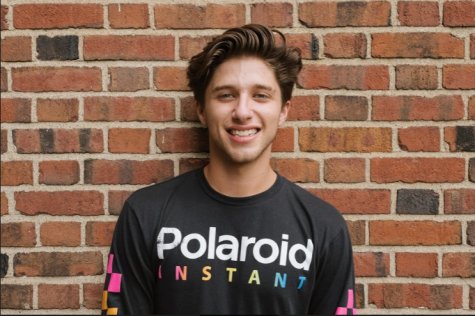 Ezra Marks, Raider Zone Editor
Ezra Marks ('20) is in his third year with The Shakerite. He is currently the Raider Zone Editor. As a Raider Zone reporter his junior year, Ezra covered many different sporting events and did the weekly "Raider Review." He also wrote two print stories and covered breaking news events such as the Brush-Shaker Brawl during a basketball game this past February.
Ezra runs both indoor and outdoor track. He is also a member of the Student Group On Race Relations and the marching band. Ezra also works two jobs, enjoys listening to music, training and sleeping.