Raider Review, April 2-15
The "Raider Review" is a weekly series that The Shakerite will publish every Monday night, covering the previous week in sports. This week's edition covers sports events that fell between April 2-15.

Baseball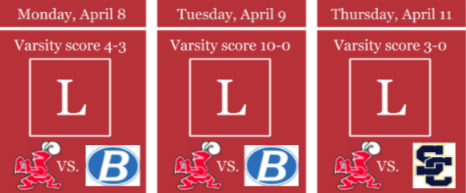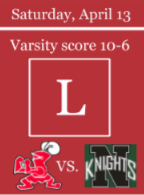 Over the past two weeks, the varsity baseball team went 1-7, with one win and three losses to teams in the National Tournament and four losses from Greater Cleveland Conference play. After the tournament over spring break, the Raiders played Brunswick twice, losing 4-3 on a walk-off homerun and 10-0. The team also played Solon, losing 3-0, and Nordonia 10-6 on another walk-off homerun. Junior Calvin Brown and Senior Nathan Rose both made the National Classic all-tournament team. After all the games, the team is now 4-8 and will face Elyria on Tuesday.
Softball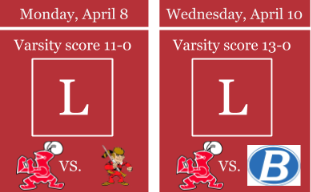 The softball team went 0-2 in their games over the past two weeks, as they lost to Elyria 11-0 and Brunswick 13-0. Both Brunswick and Elyria are notable powerhouses for softball, as Brunswick has made multiple deep playoff runs over the years. Elyria was also 2017 state champions for softball. The team also had three games cancelled. With both losses, the team falls to 0-5 and will play a home game against Euclid tomorrow at 4:30.
Men's Lacrosse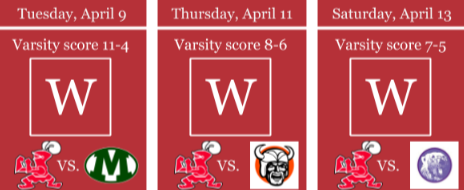 The varsity lacrosse team went 3-0 over the week, beating Medina 11-4, North Canton Hoover 8-6 and Massillon Jackson 7-5. Seniors Will Schinabeck and Carter Belk and freshman Tyler Lencewicz all led the team in goals in the games. Against Massillon Jackson, the team faced a three goal deficit in the fourth quarter. The team would then go on to score five unanswered goals and steal a victory. With all three wins, the team moves to a record of 6-1 and will travel to Strongsville on Tuesday.
Women's Lacrosse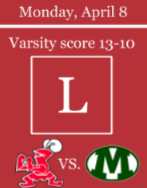 The women's lacrosse team lost to Medina on Monday night 13-10. Ultimately, Medina used their 7-5 halftime lead to narrowly pull away. With the loss, the team moves to 3-1 and will face Strongsville next.
Men's Tennis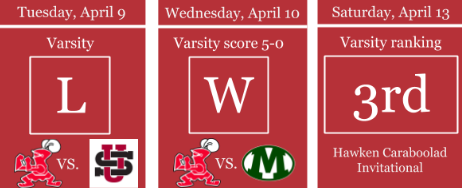 The men's tennis team beat Medina 5-0 this past week, and also placed third as a team at the Hawken Caraboolad Invitational. The team, however, lost their first match of the season to University School. The team will play Elyria today for their next match. Coach Al Slawson will also try to accomplish the 1000th win of his career this week.
Track and Field
The men's and women's track and field teams competed at the Marilyn H. West Invitational and  the GlenOak Second Sole Eagle Elite Invitational these past weeks. Notable standouts from both meets include juniors Jaivon Harrison and Lukas Zarders and seniors Matt Burnard and Brandon Duffett. Sophomores Avery Blaszak, Nina Feliciano, Hilary Shakelton, junior Adaeze Okoye, and senior Deaijah Evans also all contributed heavily. Both teams will head to Solon on Wednesday for their next meet.
Comment using your Facebook, Yahoo, AOL or Hotmail account
comments
Leave a Comment