Award Winning Field Hockey Season Earns All-Star Spots
Three players rake in titles after their successful year
On Jan. 6, Cleveland.com announced the Field Hockey All-Star team including three Shaker Athletes. Coaches in Northeast Ohio chose participants of the All-Star team that included 10 players, one goalie and one coach.
After a 15-4 season and a 10-1 league record, Shaker Field Hockey players Javiera Baeza, Charlotte Glasper and Skylar Sokal, all earned spots on the All-Star team. 
Baeza, a junior captain, was additionally awarded the Cleveland.com 2021 Player of the Year and earned All Ohio-Honors. Baeza, who plays midfield, says the title was a huge accomplishment for her, "It reassures me that what I am doing is right and it shows the kind of player I am," Baeza said. 
Baeza is proud to be joined by Glasper and Sokal who also earned spots. "I am proud of myself and Charlotte and Skylar for earning a spot on the all-star team. I think it reflects our love for the same sport and shows our dedication," Baeza said. 
Sokal, a junior backfield player, also earned First Team All-Region honors. She feels honored to join the All-Ohio team with her fellow Shaker teammates. "They are both phenomenal players and leaders on this team and I wouldn't be the player I am without them. I'm very excited and proud," Sokal said. 
Glasper, a sophomore forward, was not expecting to make the team and was overjoyed when she found out. Glasper also earned All-Ohio honors this year. "It was one the the best feelings ever to have all of my hard work pay off," Glasper said. 
Head Coach Ashley Boorstein was awarded Cleveland.com Coach of the Year for her dynamic coaching style and team attitude. Boorstein provides both mental and physical support to her athletes. "She lifts us up as a team and keeps us excited to play the game. She is always there even in my lowest moments," Sokal said. 
Boorstein, who helped bring her team to a Northeast regional victory and States this year, never failed to help her athletes. "She is an amazing coach and an incredible person, and I am amazed by the amount of work and love that she puts into her coaching," Baeza said. 
Highlights from the year include the 2021 District Championship against Hudson High School which gained the field hockey team a place in the state championship. "Getting the trophy, celebrating with the team, celebrating with the student section and earning a spot in the state championship was certainly the best moment of the season," Baeza said. 
Field hockey not only brings awards and honors to these players, but also is an important part of their lives, socially and mentally. "Field Hockey is my place away from the world. Field hockey has brought me countless friends from around Ohio," Sokal said. 
The success this year will push the team and individual athletes to greater heights. Baeza said, "I take it as a huge accomplishment and it pushes me to keep working hard."
Comment using your Facebook, Yahoo, AOL or Hotmail account
comments
Leave a Comment
About the 'Riter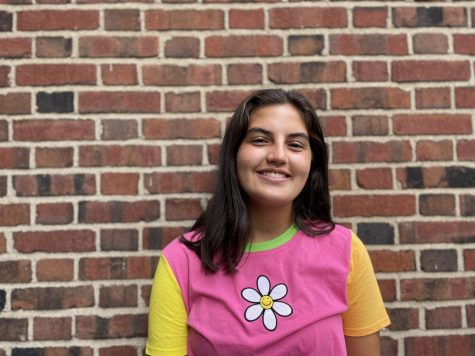 Amelia Raymond, Raider Zone Editor
Amelia Raymond ('24) is in her second year with the Shakerite and is writing as the Raider Zone editor. As a Journalism I/II student last year, Amelia published stories on masks and grading policies. Other than the Shakerite, Amelia spends her time on the soccer field and babysitting. In her free time, she enjoys baking, painting and reading.