'Rite Idea: Senturia for Mayor
The Shakerite Editorial Board endorses Julianna Johnston Senturia in the race for Shaker Heights mayor
The Editorial Board of The Shakerite endorses Julianna Johnston Senturia for Shaker Heights mayor.
Senturia, who has served on the Shaker Heights City Council for the past six years, is running against David Weiss, who has served as interim mayor since April 9. The two are on the Nov. 6 ballot, competing to finish out former Mayor Earl Leiken's unfinished term.
The board considered three main areas in the endorsement process: experience, platform and overall values. Both candidates, fortunately, are extremely qualified and dedicated to building a strong future of Shaker Heights. However, Senturia's more recent council experience, 100 Day Plan and focus on transparency and minority issues set her apart from Weiss.
Senturia began her involvement in local government with the League of Women Voters, observing and writing reports about city council meetings, and later serving as president of the organization. She joined council in 2012 and has chaired five city committees. She served as vice mayor from 2015-2017 and is currently executive director of the Cleveland Heights-University Heights Schools Foundation.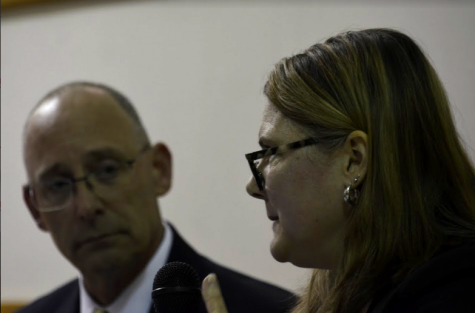 Weiss served on council from 1996-1999 and has been a member of the Shaker's Planning Commission/Board of Zoning Appeals from 1998-2002 and 2009-2018.  He has worked at DDR Corp. for the past 18 years as executive vice president, secretary and general counsel. He is also board chairman of the Centers for Families and Children, a nonprofit that focuses on strengthening early childhood education and supporting Cleveland families.
Both Weiss and Senturia spoke knowledgeably about Shaker's economic development, city services and community. But where Senturia detailed the barriers facing Shaker residents who want to be involved in remedying the issues they face, Weiss only spoke briefly about community outreach. The barriers Senturia cited included committee appointment by the mayor, instead of through an application process; closed-door council meetings on subjects that affect all residents, such as taxes and the schools; and negligence on the part of committees to recognize minority stakeholder interests not represented.
"When I look around the room and we're having a meeting, I'm thinking, 'Who's not at the table? Who are the stakeholders that are missing?' " Senturia told the editorial board.
The next mayor of Shaker Heights has the opportunity to set the tone and focus for the city. For Senturia, that focus is on opening access to local government to all Shaker residents. For Weiss, the focus is on economic development, a focus Senturia shares.
Both candidates spoke in depth about developing Shaker's commercial districts, but Senturia emphasized a commitment to developing businesses owned by minorities and women in Shaker, in addition to attracting outside business. Additionally, she stated in her 100 Day Plan that she would fill the city's vacant director of economic development position.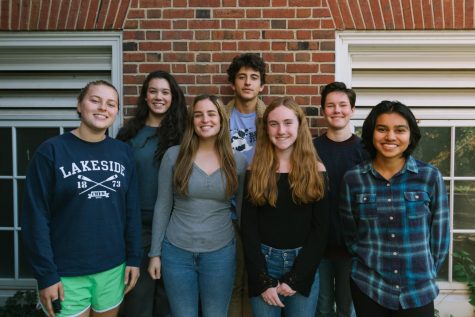 We believe Shaker's economy would grow under either candidate's leadership, but we urge voters to acknowledge that there are other characteristics essential to the position of mayor. Senturia's proactive stance on equity and transparency, detailed in both her interview and her 100 Day Plan, is vital in the mayor of such a diverse city. Senturia has also been trained in equity and inclusion practices, specifically regarding race.
The Shakerite reported on the contentious Sanctuary City proposal last year, and the board asked candidates to explain their thoughts on the situation. Senturia shared plans to make Shaker Heights a Welcoming City, a compromise halfheartedly proposed by former Mayor Earl Leiken. Weiss told the board he would try to make Shaker open to all people, but did not specify how he would go about doing so.
Senturia also aims to make committees and local government activities more accessible to Shaker residents. Both Senturia and Weiss said they would redesign the Shaker Heights website, but Senturia wants to ensure that the website is a means of accessing city council minutes and tracking city spending. She also wants to publish descriptions and contact information for city committees online, and create an online application process to increase stakeholder diversity.
As incumbent mayor, Weiss established bi-weekly meetings with the superintendent of the Shaker Heights City Schools, a practice the board would like to see Senturia continue.
The board believes that Senturia's consciousness of equity and accessibility issues in Shaker government gives her the edge in this mayoral race, and for that reason, Shaker voters should support Julianna Johnston Senturia in the Nov. 6 election.
The election for Shaker Heights mayor will be held Nov. 6. The Shakerite encourages all eligible voters to go to the polls.
Before writing this endorsement, the seven members of the Editorial Board researched and interviewed each candidate. The board met four times after interviews were complete before making a decision. The board is led by Chairwoman and Executive Managing Editor Emilie Evans and comprises Print Managing Editor Emet Celeste-Cohen, Web Managing Editor Mae Nagusky, Opinion Editor Ainsley Snyder, Editor-in-Chief Astrid Braun, Education Columnist Lauren Sheperd and Social Issues Investigative Reporter Ashley Sah.
Comment using your Facebook, Yahoo, AOL or Hotmail account
comments
Leave a Comment