City Council Rejects Sanctuary City Proposal
Council members voted against adopting sanctuary city policies, despite community resolve
Shaker Heights City Council members voted 4 to 3 against a resolution proposing the implementation of "sanctuary city" policies in a meeting April 24.
"Sanctuary city" is a term commonly applied to cities that limit cooperation with federal authorities trying to deport illegal immigrants or prevent local officers from asking about immigration status. Major U.S. cities including New York City, Washington, D.C. and San Francisco enforce these policies.
A group of Shaker residents first presented a resolution to city council to make Shaker Heights a sanctuary city, prompted by President Donald Trump's stances on immigration.
"A resolution to ensure Shaker Heights remains a welcoming and inclusive city for all immigrants to live, work, or visit by declaring Shaker Heights a Sanctuary City; and requesting the Administration of Shaker Heights adopt policies that further the city's role as a Sanctuary City," the group's resolution stated.
Members of city council proposed a revised resolution at the meeting. The major differences between the residents' resolution and the resolution proposed by council members were that the council's resolution does not contain restrictions on what police officers can ask people about their citizenship status and it did not use the term sanctuary city.
A main concern with the resolution was that it would interfere with how the police perform their job. Mayor Earl Leiken said he spoke with Shaker Heights Police Chief Jeffrey DeMuth and that DeMuth said the residents' resolution would be problematic.
Other attendees were concerned with possible loss of federal funding due to an executive order signed by President Trump that revoked federal funding for sanctuary cities. However, a federal judge temporarily blocked that part of the order on April 25, one day after the council vote.
Attendee Bob Wood believes the removal of federal funding is the key reason cities are hesitant to adopt sanctuary city status. "If it weren't for that, I think most cities in this country would support the idea that this country was built on immigrants. We shouldn't be tearing families apart."  
However, council member Tres Roeder, who presented the resolution that was voted on, said that the federal funding lost would have been an insignificant amount. "The total amount of federal funds the city of Shaker Heights received in 2016 is 0.9 percent of the total cost to run our city," he said.
Another issue raised at the meeting was cooperation with Immigration and Customs Enforcement, or ICE, detainers. If an illegal immigrant is arrested by local police for minor offences, ICE requests that the local police keep the illegal immigrant detained for an additional 48 hours after release date in order to give ICE agents time to decide how to handle the individual. The group who proposed the resolution argued that this violates the Fourth Amendment, a common refrain nationally.
The meeting was open to the public and residents spoke both for and against the resolution.
Sahera Dirajlal-Fargo, who spoke at the meeting, is a French immigrant and doctor who argued that a tough stance on immigration has negatively impacted her patients. "I see children on a weekly basis from human trafficking," she said. "A lot of them are actually U.S. citizens. A lot of them are actually also illegal immigrants who are afraid to report it because of what will happen from an immigration standpoint."   
Attendee Ellen Wurtzel hoped that the resolution would have made a statement. "I feel like this resolution is important because it publicly identifies Shaker as a place that is welcoming to all kinds of people–especially immigrants–in our current political climate," she said.
However, said attendee Paul Carlton,"I don't believe the police and safety forces need to be told how to enforce the law."
"Let's not fool ourselves: There are illegal immigrants here in Shaker Heights," said another critic of the resolution. "Why would we make a safe haven that could attract criminal activity?"
Leiken said that in his ten years as mayor, the first time that immigration was brought up in a meeting with the police department was after the citizens presented their resolution.
After the vote, speakers and attendees were upset with the decision to reject sanctuary city status. Said one, "Are we really going to have a city where the police ask people for their papers?"
Comment using your Facebook, Yahoo, AOL or Hotmail account
comments
Leave a Comment
About the 'Riter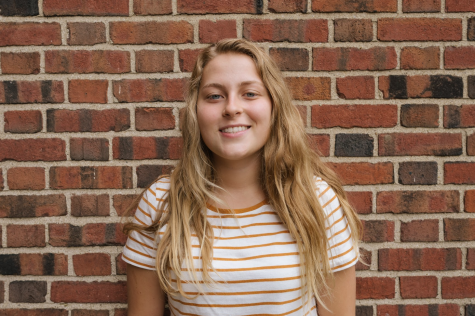 Mae Nagusky, Editor-in-Chief
Mae Nagusky ('20) is in her fourth year with The Shakerite. She is currently Editor-in-Chief, running and overseeing coverage for shakerite.com and the quarterly print issues. Mae was The Shakerite's Web Managing Editor in her junior year, and Campus and City Editor sophomore year. In the past, she has covered topics such as systemic inequity and disrespect toward teachers. Mae participates in high school softball, and she enjoys listening to podcasts and dancing.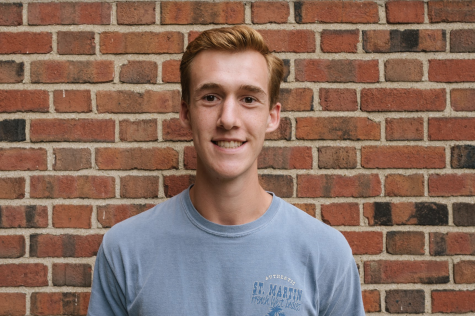 Ethan Bloch, Alumni ('20)
Ethan Bloch ('20) is in his fourth year with The Shakerite. He is currently a Print Managing Editor alongside Anna Krouse, overseeing the production of The Shakerite's print issues. As a Campus and City Editor his junior year, he covered stories such as the SHTA's arbitration with the school district. Aside from The Shakerite, Ethan is Vice President of the class of 2020 and participates in Model U.N.