A Response to Dr. Glasner
On March 23, The Shakerite published a letter to the editor submitted by Dr. David Glasner, superintendent, in response to our March 10 article "We did it the wrong way." 
The Shakerite is committed to providing a platform for voices that need to be heard. Will Stewart's story provided teachers with means to share their experiences with detracked classes three years after detracking began in August 2020. 
Through meetings, slide shows, podcasts, videos and email messages, the district has presented its reasons for detracking and its opinions about its worth and success to the community over the last three years, some of which were referenced in the story and in Glasner's letter. For this reason, we did not think it necessary to provide the district with an additional platform for their opinion before presenting that of the teachers who have not yet had the chance to share theirs.
The Shakerite Editorial Board, which reviews controversial coverage and letters to the editor and acts as the final decision-maker for questions of ethics, reviewed both the March 10 article and Glasner's letter, unanimously approving both for publication.
Detracking is a developing, ongoing story, so it has always been our plan to seek the district's comment as we continue to gather and publish information about the results of detracking in the immediate future and for years to come. We look forward to Dr. Glasner's cooperation in fulfilling this mission.
Sincerely,
Josh Levin
Web Design Editor and Editorial Board Chairman
Comment using your Facebook, Yahoo, AOL or Hotmail account
comments
Leave a Comment
About the 'Riter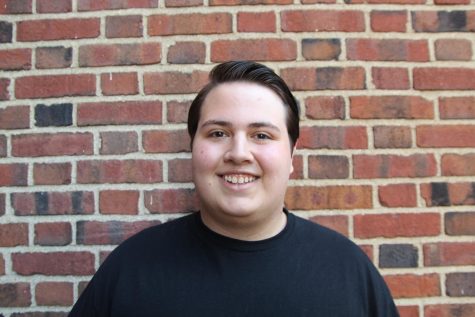 Josh Levin, Editor in Chief
Josh Levin ('24) is in his fourth year with The Shakerite, overseeing all web and print publication as editor in chief. Last year, Josh covered detracking, school policies and breaking news. Josh is currently serving his third term on the editorial board and his second as chairman. He is also a member of the Ohio attorney general's teen ambassador board.