Juli Named SHHS Principal
Leader of CMSD Design Lab Early College High School "overwhelmingly favored" by students, staff and community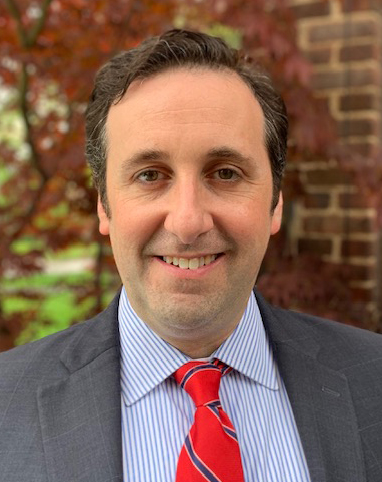 Eric R. Juli will be the next principal of Shaker Heights High School. In the 2019-2020 school year, Juli will replace Dr. David Glasner, who assumed the role of substitute principal after Jonathan Kuehnle was placed on administrative leave Nov. 1.
The decision was announced at 3:14 p.m. via email after high school staff were informed at a faculty meeting. The principal search was directed by Director of Professional Learning Erin Herbruck alongside the search firm Finding Leaders, Inc.
According to the announcement, Juli was chosen from a field of 75 candidates from across the country because "feedback from staff, students and the community overwhelmingly favored Mr. Juli."
"I am humbled and honored to be selected as the next principal of Shaker Heights High School," Juli stated in the announcement. "I love this community. As a Shaker parent and now as a Shaker principal, I am invested in the success of all our students. I look forward to building relationships across our community as we work together to address student equity, improve student learning, and prepare all students for their futures in our rapidly changing world."
Juli will be the fifth man to serve as principal in some capacity since the arrival of former Superintendent Gregory C. Hutchings, Jr. from Alexandria Public Schools in 2015. At the conclusion of Hutchings' first year as superintendent, Principal Michael Griffith resigned to become head of Ratner School after leading the high school for 15 years.
The leadership profile created by Hazard, Young and Attea, the search firm hired to find a new high school principal, stated that faculty "mourned the loss" of Griffith.
Hutchings' first choice to replace Griffith, Gene T. Jones, withdrew his candidacy after the community discovered that he had misdemeanor assault and felony property destruction charges filed against him and dropped in 2010.
Retired Cleveland Heights High School Principal James Reed III accepted the role of interim principal for the 2015-16 school year. Hutchings then selected Kuehnle to become principal. Kuehnle was placed on leave this year after complaints about his behavior were lodged by high school staff. Glasner, executive director of curriculum and instruction, was named substitute principal Nov. 7. He will become superintendent in July.
Hutchings returned to Alexandria Public Schools as superintendent in July 2018.  
Juli has been principal of Design Lab Early College High School in Cleveland and has resided in Shaker Heights for eight years. His two sons attend the middle school and Fernway Elementary School, respectively.
Before Juli moved to Shaker, he worked as a teacher in south Boston and as an assistant principal at a 3,000-student high school in Lawrence, Massachusetts. He lead the efforts to turn the large high school into six small, thematic high schools.
Before that, Juli earned a bachelor of arts in philosophy with a minor in education at Syracuse University. Then he was a teacher in California and a graduate student at Stanford University, where he earned a master's degree in educational administration and policy analysis with an administrative credential. He started his career in New York City, where he worked in the only K-12 public school in the city as a teacher and then became dean of students.
During his April 29 visit to The Shakerite newsroom, Juli said he had not been looking for a new job, but as he watched the Nov. 8 community meeting, he thought Shaker needed somebody to stand up on the stage and say, "I hear you. I don't know how to answer all of your questions but I'm hearing them all. Let's work together to make this happen."
Juli said he would spend the summer meeting with teachers, parents, administration and staff individually. "My intent is to know every single student at the school and not just be able to say your name in the hallway — know you," he said. "And have you think of me as somebody you can talk to."
He continued, "Any school works best when every student in the school feels connected to at least one adult in the school."
"Mr. Juli excelled among a strong field of diverse candidates," Interim Superintendent Stephen M. Wilkins stated in the announcement. "We are excited to welcome Eric Juli as our next high school principal and member of Team Shaker. We are excited for his leadership as we take the high school to new levels of excellence in the academics, arts and athletics matched in the International Baccalaureate framework."
According to the district statement, Juli will work with Glasner in the coming weeks on a high-school leadership transition plan for the 2019-2020 school year.
"Mr. Juli's long career in educational leadership makes him the ideal choice for principal of Shaker Heights High School," Glasner stated in the announcement. "He is a dynamic leader and we are thrilled that he will be serving as our next high school principal."
Comment using your Facebook, Yahoo, AOL or Hotmail account
comments
Leave a Comment
About the 'Riter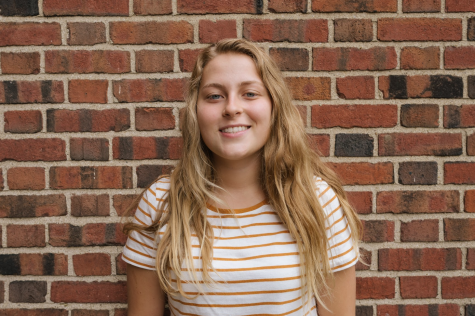 Mae Nagusky, Editor-in-Chief
Mae Nagusky ('20) is in her fourth year with The Shakerite. She is currently Editor-in-Chief, running and overseeing coverage for shakerite.com and the quarterly print issues. Mae was The Shakerite's Web Managing Editor in her junior year, and Campus and City Editor sophomore year. In the past, she has covered topics such as systemic inequity and disrespect toward teachers. Mae participates in high school softball, and she enjoys listening to podcasts and dancing.