District, Union Reach One-Year Contract Deal; 'Conservative' Levy in Dispute
SHTA President: 'The risk is that we don't have enough to finance the level of excellence that we've established'
Members of the Shaker Heights Teachers' Association voted in favor of a one-year contract extension with the Shaker Heights City Schools District Dec. 4 but remain concerned that the 6.9 mill levy proposed by the district's finance committee, to go on the ballot next year, is too low.
The board is scheduled to vote on sending a 6.9 mill levy to voters on the May 2014 ballot tonight.
The deal includes a 1 percent increase to base salary, with no changes to healthcare benefits. The budget also included a one-year renewal of the Teacher Leadership Program, which  SHTA President John Morris said provides for teachers to receive professional development training at John Carroll University.
Just short of 80 percent of district teachers voted on the agreement, with 96 percent approving.
"I think that they [teachers] were relieved to see a small increase after five years without a raise to the base [salary], especially with the number of ways that the workload of teachers has increased over the last few years," said Morris, referencing the pay freeze that all district employees have been subject to since 2009.
According to district Communications Director Peggy Caldwell, the previous two levies, in 2010 and 2006, were 9.9 mills. The 2003 levy was 9.6 mills and the 2000 levy was 9.4 mills. All four passed.
Morris said the association, for the past two levy cycles, has had to negotiate a one-year extension after their three-year contract expired and the district decided to wait another year to send another levy to voters. He said he expects to reach a three-year contract after the district passes a levy — assuming it does.
"We realize in Shaker that we are well compensated," said Morris. "However one of the issues is attracting and retaining good teachers within the district and being competitive with the inner ring, east side suburbs, or even outer ring, east side suburbs like Beachwood, Solon, Chagrin Falls, Orange. In all of those areas they have competitive salaries, sometimes that outweigh Shaker," Morris said.
According to data from the Ohio Education Association for the 2012-2013 school year, the minimum salary for a Shaker teacher with a Bachelor's degree in their first year is $41,449. Solon's is $41,238; Chagrin Falls' is 41,581; Orange's is 44,620. Beachwood's data wasn't listed.
"I still believe we're in the top 10 as far as well-paid teachers in the state of Ohio, so it's hard for us to plead poverty, but like Dr. [Gregory] Hutchings says, we want the cream of the crop of teachers," he continued.
Hutchings took over as superintendent for Dr. Mark Freeman, who held the position for 25 years in August.
"People are a little bit nervous about Gov. Kasich being re-elected," said Morris, who explained that some teachers were disappointed that the district wouldn't agree to a three-year contract that would maintain current health care benefits and sacrifice their base salary raise if they knew their contact would remain stable "in case Gov. Kasich decides to pass a bill that would do away with collective bargaining and that would in effect make us more about collective begging than collective bargaining."
"Dr. Hutchings has stated that he wants to show the district and families in the district that we can be cost conscious, that we can work on a smaller budget, however we're asking in a public way for maybe not 9.9, but maybe not 6.9. You know, maybe 7.9 or 8.9," Morris said.
Morris alluded to the upcoming five-hour computer English test for freshmen, written by the Partnership for Assessment of Readiness for College and Careers, which the district is piloting at the end of this school year.
"What we're arguing is, with new initiatives like Common Core [stricter national standards], and PARCC Test, which looks like it will be three or four different scheduled testing dates, all on computers, that it's going to incur costs on the district, and we don't feel that that was really part of the finance committee's calculations. And that's just one example," Morris said.
"We don't want programs to be cut, we don't want class sizes to grow, we don't want to be unprepared for the changes that are coming down the line in Ohio, so we think 6.9 is low," Morris said. "We'd rather give ourselves margin for error."
Morris said he thought SHTA members would ask the board to increase the levy amount during the public comment portion of the meeting today. "It seems it's pretty close to being locked in, but we're hoping to sway some opinion," he said.
"We are very much about civil discourse, open discussion, and transparency," Morris said. "Ultimately, if the school board opts to do a 6.9 mill levy, we'll support that . . . I don't think I can think of a time historically when the association has lobbied for a levy increase, so we're really in new territory."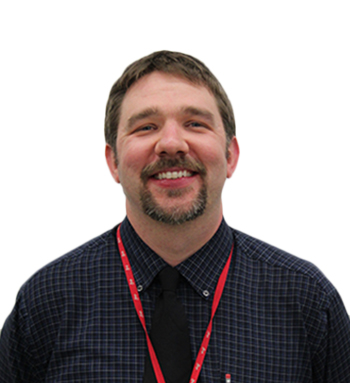 Morris also referenced the district's habit of stretching three year levies into a fourth year, saying that he wondered if the same could be done with a smaller levy. "My hope would be that if it stays at that level [6.9 mill] that we do say in three years, 'OK, if we're going to run this conservative levy, we're going to run another conservative levy, instead of trying to squeak it out for that fourth year," he said.
Morris said he thought the district could "squeeze four years out of" either a 7.9 or 8.9 mill levy, which might cause less voter fatigue than asking again in three years.
Board President Annette Tucker Sutherland and said the goal is for the 6.9 mills of additional revenue to last four years, but that the district can never be sure how long a levy will last, citing concerns about the state government moving spending away from public schools and into charter schools.
"I understand Mr. Morris' concern about whether 6.9 mills can last more than three years," said Sutherland, "but the Finance and Audit Committee has looked very carefully at this and feels that it's reasonable to project that the 6.9 mills will last four years and will enable us to continue to support strong curriculum and instructors."
Sutherland said she constantly hears concerns from Shaker residents about their tax burdens. "I don't think Shaker is very different from other communities that are having the same issues with voters being fearful of the recession, being fearful of jobs that are leaving the greater Cleveland area, being concerned about the value of real estate," she said.
Shaker currently has the second highest property tax rate in Ohio, at 3.8 percent, second only to the Shaker Square portion of Cleveland, according to Northeast Ohio Media Group. To put that into perspective, the annual tax on a $200,000 home is $7,594, with about 74 percent of that going to the school district.
She added that Shaker has a very strong record of voters passing operating levies compared to the rest of the state, but that "we have to be careful not to expect too much and not to violate their trust."
Morris said he thought that under Freeman, the board "would stretch out a levy to four years, but then be able to ask the community for a 9.9 mill levy. Times have changed. Maybe we're going to run a tighter, more efficient district. I'm not saying that's impossible.
"Historically, we have been kind of a wait-and-see district in a lot of ways that have benefited students. The Ohio Department of Education will sometimes promote initiatives that seem written in stone, and then within a year, those words that were written in stone are revised," Morris said. "As a result, we've dodged some bullets where we would have implemented programs that would have been nonexistent at the end of the school year." He said this has saved the district hundreds of thousands of dollars, but that it should be more concerned about state mandates now.
"I think the reality of the PARCC test hasn't taken hold yet, so I think the finance committee also has a wait-and-see attitude," Morris continued. "Our concern is this wait-and-see attitude could be dangerous in this present environment. We feel it's safer to ask for a slightly higher levy."
Morris expressed concern that the high school doesn't currently have nearly enough computers to administer the PARCC test. "I don't think anyone has a grasp of the potential enormity of this implementation. I've read statistics that they're estimating that in the state of Ohio, up to $600 million will have to be spent in order to get Ohio schools up to date for the PARCC test. Now how much of that $600 million will have to be paid by Shaker Heights City Schools? That remains to be seen, and maybe that's why the finance committee is leaning towards being conservative."
Morris said he believes Hutchings wants "to show the district [residents] that we can do more with less and that we're sensitive to their economic needs, and I'm right on board. But if we want to maintain the cream of the crop teachers, if we want to maintain world-class programs, if we want to implement IB, if we want to stay on top of the curve when it comes to PARCC or Common Core or establishing SLOs [Standard Learning Objectives], all of these initiatives take money, and sometimes less is less.
"The risk is that we don't have enough to finance the level of excellence that we've established," Morris said. "I'd rather cut back in the future than right on the doorstep of all these major changes."
Asked what the levy amount would be if Dr. Freeman were still in charge, Morris said "It's hard for me to imagine it not being another 9.9 mill, but it's hard to have 20/20 vision of the past."
"The finance committee has typically offered lower than run levy amounts," Morris said. "So historically, for example, and this is just conjecture, the finance committee would recommend a 6.9 mill levy, but then Dr. Freeman would run a 8.9 mill levy, because he would take the recommendations of that committee, and their knowledge base, and add his own concerns and knowledge base and bring that level up for what he forecasted for the potential needs of the district."
"I really don't think that's an accurate characterization of past practice," Sutherland said. "The treasurer's job is to give us conservative, but reasonable forecasts, and I don't know that anyone's prior practice, certainly not the board's prior practice, was to take a forecast and tack on a few mills."
Morris said the Finance and Audit Committee's role in levy decisions has changed.
"After looking at committee reports on Shaker.org, I have found that in the recent past, the Finance and Audit Committee did not recommend a specific levy amount. The committee analyzed the finances to determine if a levy was warranted," Morris said. "The current Finance and Audit Committee has been given a larger role with the Board of Education. As such, this Committee is making a specific recommendation on the levy amount.
"My concern is that the recommendation from the Finance and Audit Committee does not take into account the needs of the educational program. Their purview is numbers and not curriculum, planning, staffing or students. Their input represents only one perspective on the needs of the district—certainly an important one, but not the only one."
District Treasurer Bryan Christman's secretary said Dec. 10 that Christman would be unavailable for an interview until after the board meeting tonight due to his busy schedule preparing for the meeting.
In an editorial for the November SHTA newsletter, middle school teacher Mike Sears wrote, "Anyone who has sat in on interview committees the last few years knows we are no longer attracting top talent . . . Unfortunately, the best evidence for this is the record number of new hires over the last three years who are no longer teaching in the district because they were not able to handle the challenges and pressures that come with teaching here." He added that Shaker residents should "demand that the school board approve a 9.9 mill levy."
Sutherland said, "There may be some evidence for what Mr. Sears says, but I don't think it's a true problem. We're trying to prevent a future problem," adding that the district still has "very high numbers" of applications for teacher openings.
Board member Amy Fulford, who heads a management consulting firm that works on increasing efficiency of organizations, said, "I think there's a lot of change going on in the district, and there are a lot of expectations that are being placed on everyone from the outside. What we have to do, and what Dr. Hutchings has to do, is help teachers navigate those changes so that it doesn't add so much work to their plate so that they're as overworked as they're afraid they'll become."
"We were pleased to give teachers a one-percent raise for the first time in several years. We would all love to be in a position where we could give even more, but the district isn't in that position right now," Fulford said.
Sutherland mentioned upcoming Common Core standards and the state's new teacher evaluation system as stress boosters for teachers. She said that she "would love to recognize with additional compensation, if we could afford it."
Sutherland and Fulford said they both support a 6.9 mill levy.
"We are exploring many ways to identify real-life cost savings that do not affect teacher salaries at all," Fulford said. According to Sutherland, these measures could include replacing physical textbooks with digital ones, and reducing building operation, health insurance, workers' compensation and transportation costs.
Comment using your Facebook, Yahoo, AOL or Hotmail account
comments
Leave a Comment