Amidst New Safety Precautions, Homecoming Persists
Rules for the dance were outlined in an email sent to students and families
Homecoming will take place Oct. 2 in the North Gym with new COVID-19 safety policies, according to principal Eric Juli.
In an email sent yesterday, Juli informed students, parents and guardians about the revised plans for the school's Homecoming dance.
The dance will be split into two time periods. Ninth and tenth graders will have their dance from 6:30 to 8:30, and eleventh and twelfth graders will have theirs from 9:00 to 11:00.
A "Homecoming Intent Form" was included in the email and students are required to complete it before 5:00 p.m. on Sept. 28 if they wish to attend the dance.
Typically, all students are allowed to bring one non-Shaker student as a guest to the dance. This year, only seniors will be allowed and they must indicate who they want to bring in the intent form. Tickets must be purchased before the dance and no tickets will be sold at the door.
All students will be required to wear face masks and will remain with a "pod" of students throughout the night, which was stated in the email. Pods will be assigned at the door and students are given wristbands to indicate their pod.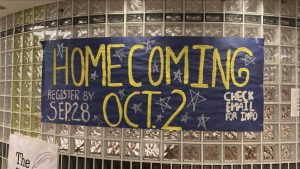 These pods were created as a precautionary measure to prevent a COVID-19 outbreak. "During the dance, all pods will be expected to stay together as a group of students. If anyone in their pod tests positive for COVID-19 and was within the contagion period while at the event, all students in that pod will be considered a close contact," Juli stated in the email.
Senior Tamyla Tolliver doesn't understand why Juli is implementing the new rule about pods. "Prom, for example, nobody had their mask on but everybody was separated, and it is important for everybody to keep their mask on, but it's not as serious. If they felt like we needed to be that serious then there shouldn't have been a homecoming in the first place," she said.
According to the email, these new safety protocols will be strictly enforced. "Any student who fails to follow the expectations outlined in this letter, including but not limited to crossing pods, refusing to wear a mask, etc. will be subject to removal from the dance. Parents are expected to have transportation plans prepared in the event a student must be picked up from the dance for failure to comply with these expectations," Juli stated.
Junior Henry Sheperd thinks these new protocols are too restrictive and will not allow students to have fun. "The homecoming is so much more restrictive than our actual school. Like, in school they only half enforce masks, at homecoming they are kinda wildin' with that. They're also making us go in these little pods which they don't do during school," he said. Compared to his homecoming freshman year, he does not think this year's dance will be as enjoyable.
Tolliver also felt like students were very uninformed about homecoming this year. Tolliver said, "Nobody knew about it at first. They didn't make any big announcements, so no one knew or had time to prepare, for one, like I just found out about it last week, so I had no time to get my stuff. It's just frustrating."
Comment using your Facebook, Yahoo, AOL or Hotmail account
comments
Leave a Comment
About the 'Riter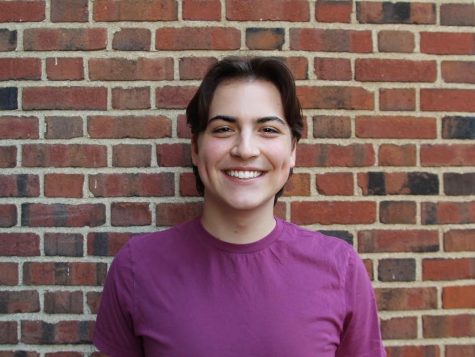 Brendan Zbanek, Editor-in-Chief
Brendan Zbanek ('23) is in his fourth year with The Shakerite. He is currently the Editor-in-Chief, running and overseeing all coverage for shakerite.com and print issues. Brendan was previously The Shakerite's Web Managing Editor his junior year and
Social Issues Columnist his sophomore year. Aside from The Shakerite, Brendan is a CORE leader in the Student Group on Race Relations, a student council representative, on the Superintendent's Student Advisory Council, a Shaker Writing Center intern and an active member of numerous other clubs. Outside of school, Brendan can be found with friends or scooping ice cream at Ben & Jerry's.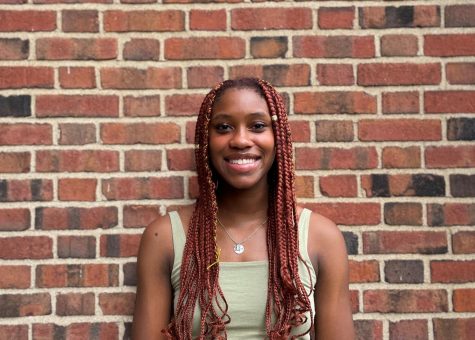 Erin Williams, Executive Managing Editor
Erin Williams ('22) is in her fourth year with The Shakerite and is currently the Executive Managing Editor. As an Opinion Editor she wrote about Black media representation, and other current social issues surrounding politics and racial equity concerns. Outside of The Shakerite, she is also the captain of The Shaker Heights Volleyball team and Track and Field team, leading both teams to an LEL championship last year, along with being a Core leader of Student Group on Race Relations. When Erin is not on the court, she can be found working as a tutor.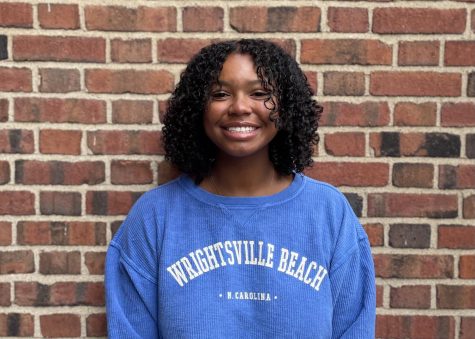 Olivia Peebles, Web Managing Editor
Olivia Peebles ('22) is in her fourth year with The Shakerite. She is currently the Web Managing Editor alongside Brendan Zbanek, running and overseeing coverage for shakerite.com. As an education columnist she covered her experience with tracking and its effect on Black students in Shaker. She is also a second year member of the Ed Board. Aside from The Shakerite, Olivia is a CORE leader in the Student Group on Race Relations, an executive and founding member of PERIOD Shaker Heights and an active member of numerous other clubs. Outside of school, Olivia can be found working at Ben & Jerry's and as a lifeguard and much more.