The Shaker Writing Center has Reopened this October
After Over a Year Shut Down, Students Can Return to Conferences
The Shaker Writing Center reopened in early October after being closed during virtual and hybrid learning.
In the 2015-16 school year, English teacher Cathy Lawlor opened a peer tutoring model called the Shaker Writing Center (SWC). Two years in the making, Lawlor visited neighboring schools that had writing centers to get potential ideas for the SWC. "There are writing centers in some of the private schools, the difference with our center, the Chagrin Falls center and their centers, is that those are staffed by staff members," Lawlor said.
Lawlor's vision for the SWC was specifically student staffed. "I wanted to have the peer-to-peer experience, because I think that it offers a different perspective and a different layer," she said. 
The SWC focuses on helping students with writing. "Our goal is to provide a more individualized, student-centered approach to writing instruction for all students in all classes for all types of writing including the IB Personal Project, college essays, resumes, SAT essays, science lab reports, research papers, and any other writing one may want help with," is stated in the mission statement.
Sophomore Charlotte Glasper went to SWC to work on an AMEX assignment. "They helped me by walking me through the process of writing the first paragraph" she said. "It helped me with all the other paragraphs."
In the first year of the SWC, there were two periods and nine interns, and the following year two periods were added to make four. Since then, the number of writing center interns and the students who use the writing center grow every year. This year there are 17 interns and four periods along with after school conferences on Tuesday, Wednesday and Thursday.
After more than a year of being closed, the writing center is trying to increase attendance. There were conversations about staying open during virtual learning, but Lawlor decided against it. "We also thought that it would be kind of unfair to ask the interns to just strictly do online conferencing because that's not really what we're about," she said.
After reopening in early October, the center has faced some challenges. One of them being shorter conference times with the block schedule. "We're down to about 35 minutes for conferences," Lawlor said. Previously there was one hour for conferences and interns were able to help more students. 
Another issue the center has faced is the block schedule itself. Lawlor thinks that because teachers don't see their classes everyday, they are hesitant about sending students to the Writing Center during class time. "I'm hoping that the schedule changes so that there is something a little bit more consistent," she said.
It is too early to tell if the Writing Center has been affected by the COVID-19 pandemic, but the SWC's main goal is to return to their former success. Said Lawlor, "the biggest thing is just trying to ramp up again."
Comment using your Facebook, Yahoo, AOL or Hotmail account
comments
Leave a Comment
About the 'Riter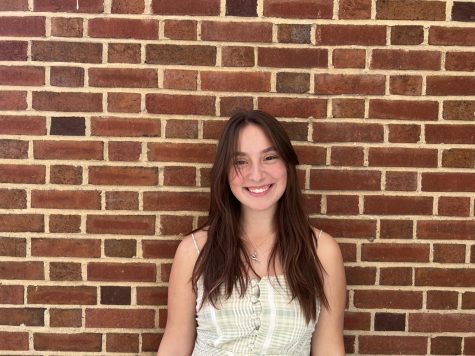 Matilda Spadoni, Opinion Editor
Matilda Spadoni ('24) is in her second year with The Shakerite and is writing as the Spotlight Editor. As a Journalism I and II student, she wrote about student's uncertainty about returning to in person learning and how Covid was affecting the Special Education Department. Outside of The Shakerite, Matilda runs Cross Country and Track, and enjoys spending time with family and friends.