Students Critique Tardy Guidelines
Instagram account Shaker Student Voices aims for change
Students created an Instagram account to express criticism of new tardy rules.
The account, @shakersstudentvoices, is run by seniors Carrington Hughes and Bryan Pogel, both of whom aim to highlight student voices. The objective, as stated in an introduction message placed on the page Oct. 27, is to "Have meaningful change within the administration that allows for student opinions to not only be valued but encouraged."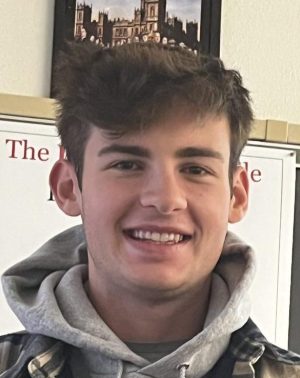 Pogel was motivated to create the account to spread awareness about new tardy expectations following their presentation during Crew Oct. 28. "Throughout the day, I thought of ways to mobilize people, and social media was by far the best way," he wrote in an email interview Nov. 14.
Hughes wants Shaker Student Voices to help peers express their concerns. "For me, the point of Shaker Student Voices has always been to provide a platform for the opinions, the critiques, anything that Shaker students really want to share," Hughes said. The account has more than 260 followers and six posts, most of which are about the tardy rules.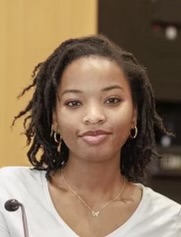 Pogel and Hughes met with Principal Eric Juli Oct. 28. Pogel wrote, "While we expected some pushback on both high school and district levels, both administrations were receptive to our concerns and willing to make changes."  
Hughes said that she and Pogel have had discussions about Shaker Student Voices with Juli. "We've had many meetings with Mr. Juli, and he's seen the account. We've talked about the account," she said, "we've just been able to make change from there."
Pogel wrote about one such change that Juli plans to institute: a Principal's Student Advisory Committee. "He wants a diverse cross-section of the school to advise him on student-facing policies," Pogel wrote. Hughes said the committee will begin meeting second semester.
Since their meetings with Juli, account activity has decreased, but, Pogel wrote, in the future, they "plan to highlight issues students bring to us."  
Hughes said the account is also working to address transportation inequity. "We have also planned meetings with [Assistant Principal Rebekah] Sharpe, and have brainstormed ideas in order to make getting to school easier (i.e. providing free RTA bus passes, etc.)," Hughes wrote in a text.
The account has more than 40 comments from students. "honestly, this is so sad," Instagram user @theonly.courtney wrote in a comment on a post about tardy rules. "basically this rule only hurts poc [people of color] and lower income families," she wrote.
Freshman Marie Huang said the account made her aware of the tardy guidelines and criticisms of them. "The more people that know about the problems, the easier it can be to make changes," she said. 
Hughes does not want the aim of the account to be misconstrued. "It wasn't really anything that was an opinion, or just for us to complain, or anything like that," Hughes said. "It was just simply to gather all the information, gather all the opinions from as many students as we possibly can in one place and then use that information to better our school."
Pogel hopes the account will continue after he and Hughes graduate. He said, "I hope someone who isn't graduating is passionate enough to take control of the account and confident enough to stand up for the student body as a whole."
Editor-in-Chief Brendan Zbanek contributed to reporting.
Correction: In a previous version of this story, Bryan Pogel's name was spelled incorrectly.
Comment using your Facebook, Yahoo, AOL or Hotmail account
comments
Leave a Comment