Making it Their Business
Student entrepreneurs oversee a range of companies
What do an upcycled clothing store, a soap company and a card business all have in common?
They were created and are run by Shaker Heights High School students.
Seniors Hannah Braun and Sophie Martin are the heads of Cycle Clothing, an online upcycled clothing store.
Both Braun and Martin are part of the International Baccalaureate Diploma Programme, which requires high school students to complete a Creativity Action Service project. According to guidelines set by IB, this project includes students doing "real, purposeful activities, with significant outcomes," as a personal challenge; is a "reflection on outcomes and personal learning;" and requires "thoughtful consideration, such as planning, reviewing progress, reporting."
CAS projects must address at least one of the following criterion: creativity, activity and service, but they may also combine two or all three.
Braun and Martin use Cycle Clothing as their CAS project. However, IB was not the only motive behind creating their business. "Over the summer, I did an internship at Fostering Hope, which is a non-profit organization that helps aid foster youth in the Cleveland area," Braun said. "[Sophie and I] wanted to make it a business, but we wanted to make if philanthropic and give back to the community as well."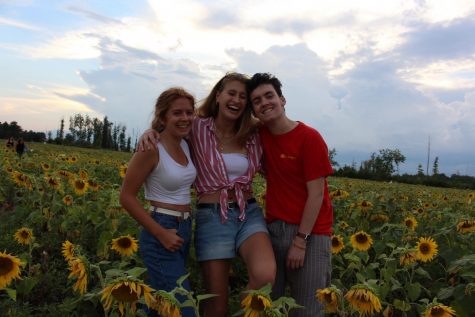 Profits from Cycle Clothing are donated to A Place for Me, which, like Fostering Hope, focuses on giving resources to and providing a support system for foster youth.
Cycle Clothing sells upcycled clothes—mainly bought from thrift stores—on Instagram. Followers of the Instagram account, @cycle_clothing, can message Braun or Martin to buy clothes. Once bought, the clothing is delivered to the buyer.
Additionally, "We do have custom croppings available, because we know oftentimes, one piece does not fit all body types, so we make sure we include people," Braun said. This means the company can resize and crop clothes so that people of diverse body shapes can fit in them.
Braun and Martin trade responsibilities when it comes to taking photos of the items, answering messages on Instagram and delivering clothes. However, Martin keeps the clothes at her house and handles the company's finances.
Whenever there has been an issue in the business, Braun and Martin can always find a compromise to work problems out. "I think personally, I would be confident in saying you will always listen to my opinion, and I will always listen to yours, and we will be able to find that middle ground," Braun said to Martin.
Braun says that she is happy with the company's current state. She is currently seeking models in the area to be in Cycle's photoshoots.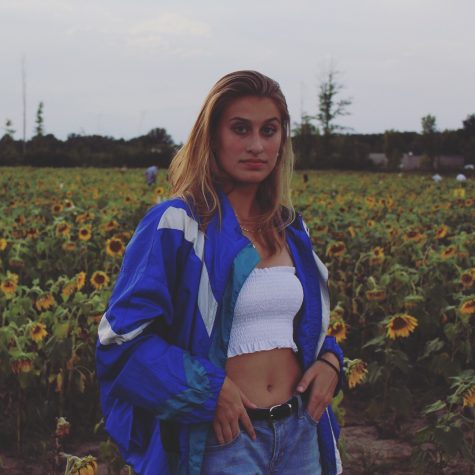 The pair are not sure they will continue Cycle Clothing after graduation, but are considering it.
Sophomore Noah Foster and his brother, freshman Giles Foster, are the co-CEOs of Suds Brewing Company.
The Foster brothers launched their business on Black Friday 2016, after watching a news clip from Seattle about a woman who suffers from eczema. According to the National Eczema Association, "eczema is the name for a group of conditions that cause the skin to become red, itchy, and inflamed."
"We sold to a couple family members and friends, and the idea just got pushed around, and we eventually started a legitimate business," Noah said.
The brothers make all-natural beer soap. Hops — the green, cone-shaped flowers of the hop plant used to brew beer — contain alpha amino acids, are moisturizing and anti-inflammatory.
The company is also environmentally friendly because it repurposes brewery waste that would otherwise be thrown out. Beer is 95 percent water, so by using the product in the soap, it conserves the natural resources.
Suds Brewing Company sells its products at farmer's markets, but according to Noah, most sales are made over their website.
"We go on the news. We've gone on NPR. We promote some of our posts, and then we just have traditional farmer's markets having our business cards; putting the website out," Noah said.
Noah and Giles work well together because, Noah, said, the brothers "are complete opposites. I'm more numbers and logistics, and he's more creative and comes up with our name and our scent concoctions. I'm more the Excel guy; he initially did our packaging."
Noah acknowledges most people working together are prone to butting heads, but he said that he and Giles have yet to have any serious disagreements regarding the business.
If there is a disagreement in the company, though, Giles and Noah have the last say.
Noah estimates the company will make around $30,000 this year.
The brothers' goal is to create a complete line of beer or otherwise hop-infused products, such as natural deodorant, lotion or shampoo.
"Soap was just the easiest [product to make] when we were launching off. It's solid. it's distributed easily. You don't need FDA approval. It doesn't require preservatives, so it's an initial product that is pretty easy to step off with," Noah said.
The brothers plan to continue their business into college but hope that the company will develop enough so they no longer have to conduct day-to-day operations, such as making the soap itself.
Sophomore Zoe Rosenfelt and Junior Juliet Tonkin are the co-founders of Cards for Humanity, a greeting card business that donates one card with each sold.
"We decided to work together because we've been friends since we were 2, and we've always done arts and crafts together," Rosenfelt said. "My mom started asking me to make cards, and then I was like, 'Oh, I should sell these.' I started to, but it was hard to do alone, so I just asked Juliet if she would help me out with it."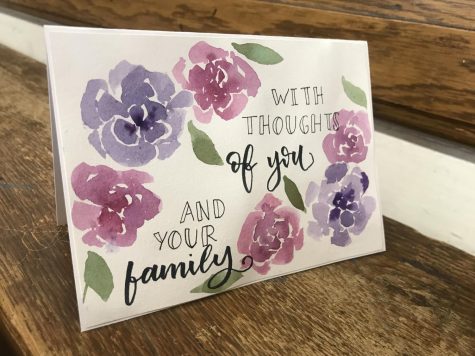 The company makes all types of cards, ranging anywhere from birthday to seasonal. They are donated to a range of organizations, from the Cleveland Center for Dialysis Care, to troops overseas, to nursing homes and to children with cancer.
The cards feature watercolor backgrounds with calligraphy writing.
Both Rosenfelt and Tonkin make the cards, and while Rosenfelt handles "more of the booking; the markets and logistical details," Tonkin makes more of the cards that go for donation.
The cards are sold over their website, or at Shaker Square's farmer's market in the summer, and other local markets during the rest of the year.
They can also be found at their Facebook and Instagram page, @cards.forhumanity. Cards are sold for $3 each, or two cards for $5. Custom cards are $3.50. Rosenfelt estimates the company has made $1300 to $1400 in the two years it has existed.
Rosenfelt said the company has expanded the cofounders'  communication skills.
"I think it's really fun, because I get to meet a lot of people and adults in the business world which is nice because that's a skill that I can use that really isn't taught at schools. I think it's also taught me time management because with school and sports and stuff, it's really hard to find time to [make cards], too."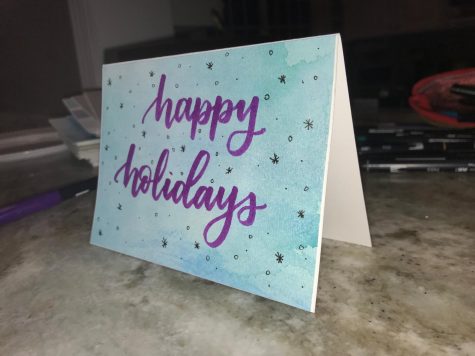 Rosenfelt swims, and Tonkin runs cross country and participates in track and field.
"I think I would say we're both pretty shy people, but when we're selling cards, it brings out a more extroverted side. I think it's kind of difficult, because we are naturally more introverted, but it's helped," Rosenfelt said.
Rosenfelt and Tonkin sort out work based on who has time to complete the projects.
In the future, Rosenfelt hopes Cards for Humanity can be incorporated into stores like Cleveland Candle Company or Juma.
Rosenfelt is open to continuing the company into college. She said, "I would like to if I have time, and hopefully getting cards in stores would be easier, because I wouldn't have to be there in person to sell them."
Comment using your Facebook, Yahoo, AOL or Hotmail account
comments
Leave a Comment