Shaker's Got Some Pep In Their Step!
New high school assistant principals are implementing more school spirit this school year
Shaker Heights High School held their first pep rally for the first time in 17 years on the first Friday of the school year, Aug. 28. All varsity fall athletes were honored by students and staff with cheers and banners, along with performances by the marching band and cheerleaders. 
Students came down from the stands to participate in games such as human tic tac toe and a water balloon accuracy competition. The stadium was full of noise and cheer even while it started raining during the pep rally. 
The new ideas of school spirit have come from the new class assistant principals, Jacquelyn Baker (9th Grade), Rebekah Sharpe (10th Grade), Marinise Harris (11th Grade), and Kraig Thornhill (12th Grade). Assistant principals did not respond to interview requests.
Senior Margaux Girard enjoys the school spirit aspect of high school because, "it brings us together as a community," she said. 
At the pep rally students were called down from the stands to participate in games, but only a select few could participate. With such a large student population it's difficult to make sure everyone can be involved in activities. Girard said, "I would try to find more ways to include everyone and make everyone feel a part of it and not just on the sidelines."
Comment using your Facebook, Yahoo, AOL or Hotmail account
comments
Leave a Comment
About the 'Riter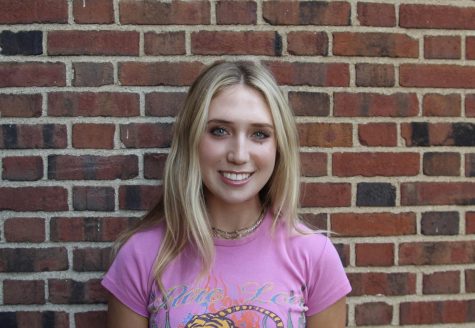 Annie Sullivan, Executive Managing Editor
Annie Sullivan ('23) is in her fourth year with The Shakerite and is currently The Executive Managing Editor. Last year as a Junior, Annie was the Campus and City Editor and prior to that, as a Sophomore, Annie was a Campus and City Reporter. Aside from The Shakerite, Annie spends her time on the courts with the girls tennis team, in room 229 as a Gristmill Editor and working at Pizzazz! In her free time she likes listening to music and being with family and friends.