Rounding Out Year 15
Jason Clemens continues to lead the Shaker Bands with pride
Jason Clemens has been a leader of the Shaker Heights High School and Middle School Bands for 15 years. During these 15 years he has led four band trips, conducted many concerts, directed football halftime shows and taught numerous band classes in the Shaker Schools. 
Clemens was born and raised in the Cleveland area. He grew up in Painesville, Ohio and attended Riverside High School.  Clemens, who participated in his high school marching band, said he always wanted to be a teacher. "I played trumpet and really loved playing in the marching band," Clemens said. 
After receiving a Bachelor of Music Degree from Heidelberg College and a Master of Education Degree in Educational Administration from John Carroll University, Clemens became a teacher at Ledgemont Schools where he taught for five years. In 2008, Clemens joined the Shaker staff and became a High School and Middle School Band Director. 
Clemens forges a bond with his students when he first encounters them at the middle school and works with them all throughout high school. "I love working with kids along the way, from seventh grade to senior year," Clemens said. In addition to the marching band, Clemens directs one of three high school concert bands, and a middle school band.. There are three concerts each year, in the fall, winter and spring.
In addition to the students, Clemens also works closely with his fellow band directors.  "I enjoy working with Mr. Clemens because of his extreme wealth of knowledge. He is very passionate about the students and we bounce ideas off each other frequently," Assistant Band Director Daniel Crain said.
Each year after the final spring concert, band directors Crain, Adrian Pocaro, Bill Hughes, Ken Leegrand and Clemens combine all the concert bands and start working together as the marching band, which is affectionately known as The Pride of Shaker Heights. "Mr. Clemens and I are on the same page with almost everything that we're teaching. We collaborate quite a bit at the middle school on music selections. For many years we both co-directed the marching band together and we have always worked very well together,"Pocaro said. 
The Shaker Heights Marching Band is historically one of the largest marching bands in Ohio, according to Clemens. "We have been informed that the high school will be getting temporary lights next year for the football field. I am very excited for Friday night lights for a lot of reasons, mostly the energy of the crowd," Clemens said. 
The Shaker Heights Band takes great pride in traveling across the world for international trips as well. Clemens has directed the last four excursions. "My favorite part about the trips is seeing the kids experience the place and the people," Clemens said.  It usually takes a year of planning and he and his fellow band directors work hard to organize these tours. Before the trip, Clemens makes a scouting trip to talk to local people and to visit sites, where the kids will potentially stay, perform concerts and immerse themselves in the culture.  
The most recent trip the band took was to Italy where they performed concerts to the delight of the local crowds in Sorrento, Amalfi, Orvieto and Rome. Clemens said he thinks the band trips are more than just about music. The students perform in each town square and then venture around the city sightseeing. When in Rome, the band even had a private tour of the Sistine Chapel.
Clemens has just announced the Shaker Heights High School Band will once again travel internationally  in 2023 to Paris and Normandy. 
As he has been for the last 15 years at Shaker, Clemens said he is excited to continue to direct the band while they blow the crowd away whether it's at Shaker Heights High School, on the football field or across the world. 
Clemens said, "My favorite moments about teaching band are the concerts, trips and marching band, because each concert and football game that we perform at are so different and so great."
Comment using your Facebook, Yahoo, AOL or Hotmail account
comments
Leave a Comment
About the 'Riter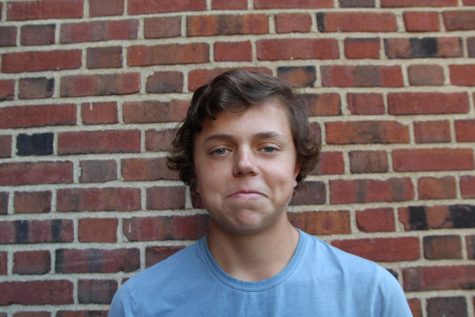 Eamonn Furey, Raider Zone Reporter
Eamonn Furey('25) is in his third year with The Shakerite, and is a Raider Zone reporter. Last year he published stories about sporting events, issues and ticket sales. He is a student-athlete and plays hockey and baseball. Outside of school, he enjoys hanging out with friends and watching football with his dad.