Mr. Zajac to Rewrite "The Reason for the Seasons" Ditty for The Four Seasons Total Landscaping
Shaker's former astronomy teacher to come out of retirement for one last hoorah, but this time, instead of his telescope, he wields his lute
On Saturday, Four Seasons Total Landscaping was rushed into fame as fast as a Husqvarna Z254F 23-HP V-twin Dual Hydrostatic 54-in Zero-turn Lawn Mower with Mulching Capability is rushed under a suburban dad's tuchus. 
Their new stardom, bestowed upon them by the brains of the Trump administration, seemed to sweep them right off their Red Wing's, and send them hurtling to a world of unknown glitz and glam. While their phones rang off the hook, they realized that to greet customers, they had only the bland answering machine message that Marie Siravo's nephew set up two years ago. Marie listened to the voice recording of little Mario Jr., and audibly gasped. 
"This is no good!" she cried. "I will have the best in the business, or so help me god, that thief Rudy Giuliani can shove his complementary trowel right into his coconut coir!" Tensions between Mr. Giuliani and Mrs. Siravo heightened after she alleged that Mr. Giuliani had swiped four gallons of GS Plant Foods Soft Soil to touch up his roots before the November 19th press conference.
With this epiphany, Marie's assistant, her niece Maria III, dialed up the only man fit to rewrite the anthem of America's landscapers: Mr. Gene Zajac.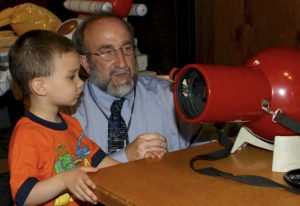 Some of you may remember Mr. Zajac from elementary school field trips to the SHHS planetarium. Some of you may have been born under the luckiest of suns and actually enrolled in one of his astronomy classes. However you knew him, one thing is guaranteed: Mr. Zajac performed for you."The reason for the seasons is our place in space. Earth has a tilt, 'cuz that's the way it's built!"
Were there more lyrics to this song? Who's to say? By the time the second verse arrived, the sweet, melancholy lighting of the little dipper had usually lulled me to sleep. 
Mr. Zajac, who retired in 2013 to Put-in-Bay, was on his hourly joy ride of Kimberly's Carousel when Maria III rang him. "Gene, this is Maria III. It's time," Maria said. Mr. Zajac slammed the carousel's emergency stop button, tore off his Tuxedo T-shirt, threw his government-assigned mini-golf cart into sport mode, gave Mayor Dress her noogie of the day, and began the 351.1- mile journey to 7347 State Rd., Philadelphia, PA 19136. 
When Mr. Zajac arrived, a podium, flanked by two busts of his likeness, greeted him. Mrs. Siravo outstretched her Uline Gription clad palm. He replied "Really? Maria! You know me; I'm a hugger!" He then explained the physics of an embrace as he gave Mrs. Siravo a pandemic safe air bear hug.
Mr. Zajac appeared calm as he approached the podium, where he was to present the new Four Seasons Total Landscaping jingle. He cleared his throat, and like a well-oiled excavator, performed the melody that brought so much joy to budding astronomers all over Shaker:
The reason for Four Seasons is to re-embrace your space. You think your flowers are going to wilt? Call us with no guilt!
Sure, Mr. Zajac threw the song together on a spur-of-the-moment request. What matters, though, is that Mr. Zajac is still making people smile through rhythm and rhyme. 
---
An Update on Mr. Zajac:
As of this year, Mr. Zajac no longer lives in Put-in Bay, but has relocated to Sagamore Hills. He is a member of the Solar System Ambassador Program, where he teachers his audiences about astronomy topics via Zoom. He would like readers to know Jupiter and Saturn will be within  0.1 degrees of each other on Dec. 21, and that "It is true you do not work a day in your life if you love what you are doing."
Comment using your Facebook, Yahoo, AOL or Hotmail account
comments
Leave a Comment
About the 'Riter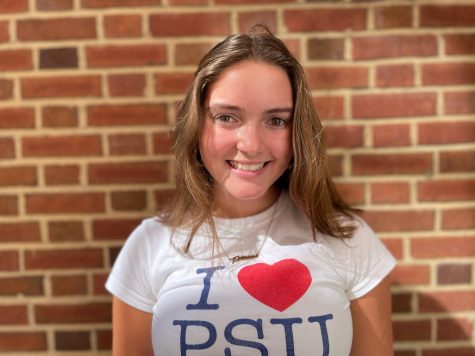 Grace Wilkinson, Print Managing Editor
Grace Wilkinson ('22) has been with The Shakerite her whole high school career. She has been the Satire Editor since her Sophomore year, and it has been one of her favorite parts of school. Grace has her own T-Shirt company, is the vice president of Mock Trial, and founder of a Non-Profit. She enjoys spending time at school.