International Travel Planning Commences During Pandemic
Foreign exchange and music leaders start preparing cautiously as trips are currently scheduled
The Shaker Heights High School band, orchestra and choir trips are a tradition that happen every three years. During each rotation, the programs take students to a foreign country over spring break to perform. However, the past two years these trips were completely off the table, "with the pandemic, everything got put on hold," band director Daniel Crain said.
This year, the band has started planning for the 2023 Tour. This trip will be similar to past years, but with a few restrictions due to COVID-19. The biggest change is travel insurance to account for last minute cancellations. "If someone had to cancel, or if an airline shut down, I think even as soon as 48 hours before the trip, everyone would get their money back," he said. 
As a result of the travel insurance and other additions to a normal trip, the price for students to go is going to rise, according to Crain.
Another addition the band directors are looking into is a charter plane. In past years, the trip has had upwards of 400 people. "When we went to Italy in 2018 we had seven different airplanes," Crain said.
Typically, trip participants fly out of more than one airport. If one airport shuts down, some planes may not be able to depart. "If we can find a way to charter an aircraft, I think that would be the safest, and certainly the logistically easiest thing to do," he said.
The orchestra and choir are going to Spain this spring break. Right now there is little information about the logistics for the trip. Senior Eva Xiao is planning on traveling with the orchestra. She is looking forward to the trip, but is cautious. "I want to go on the trip but I want to be able to do it safely," Xiao wrote.
Xiao's main concerns are variants of COVID-19. "The trip should be cancelled if there are more variants or the current situation continues to get worse," she wrote. 
Another one of Shaker's novelties is the Foreign Exchange Program. Each language offers trips to a country where the language is spoken. Information about this year's foreign exchange programs is minimal, according to Student and Campus Activities Coordinator Sara Chengelis.
As of now, foreign exchange trips are happening. "Nothing has been officially canceled at this time," Chengelis said.
Greek and Latin teacher Nora Murphy isn't sure if the Greek trip, originally supposed to be in March 2020, will be rescheduled. "We have not really had any opportunities to reschedule the trip," she said. 
Since the orchestra and choir trip is planned for this spring break, and the band trip for the following spring break, the Greek trip is on hold until further notice. "We don't want to have people to have to decide between band, and choir and orchestra," Murphy said.
Shaker is working hard to ensure that trips are being carried out safely and responsibly. Chengelis said, "We have to monitor several factors, and you know, we want to make sure that health and safety for travelers, students, staff and parents are definitely considered."
Comment using your Facebook, Yahoo, AOL or Hotmail account
comments
Leave a Comment
About the 'Riter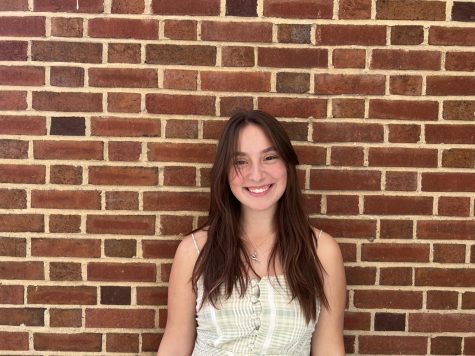 Matilda Spadoni, Opinion Editor
Matilda Spadoni ('24) is in her second year with The Shakerite and is writing as the Spotlight Editor. As a Journalism I and II student, she wrote about student's uncertainty about returning to in person learning and how Covid was affecting the Special Education Department. Outside of The Shakerite, Matilda runs Cross Country and Track, and enjoys spending time with family and friends.