Film Club Creates Moviemaking Opportunity
Film club members will learn the basics of using a camera, editing and screenwriting
Sophomore Rebecca Rhodes thinks Shaker students should do more than just watch movies.
They should make them, too.
Rhodes is an aspiring film student who recognizes a need for students to go beyond the classroom activities of watching and writing movies. So, she decided to start a film club.
Rhodes put together an executive team consisting of sophomores Charlie Jaeb, Zoe Rosenfelt, Clovis Westlund and Emie Coffman. The club will meet on Wednesdays in Room 18. Their first meeting is September 6 from 3-3:45.
Rhodes wanted to start the club to provide an opportunity for students who lack access to filmmaking resources. "Right now, there is only one class about film but all they do is write and analyze films, they don't produce them. There are no resources outside of the photography department for filmmakers. So I decided OK, there's no way that there will be any opportunities for aspiring filmmakers, unless I start a club," Rhodes said.
For the first six weeks, the executive team will be teaching club members the basics of using a camera, editing using iMovie and the basics of screenwriting.
They will spend the remainder of the year making a movie. They will write, hold auditions, edit and engage in the whole moviemaking process. Then when it is film festival season, Film Club will enter their independent film into as many festivals as they can.
The executive team has provided their own equipment to start, but Rhodes hopes to fundraise for more gear.
The club is advised by Social Studies teacher Andrew Glasier. Glasier taught an American Film History course at Shaker and is hoping to bring it back next year. Glasier also has a degree in film and video from The Ohio State University.
Glasier is looking forward to the year ahead. "I am excited to see it grow and to foster a love for film. I bumped into a former student this past summer from 10 or 11 years ago who said that my film course changed her life, in that she is now a film fanatic that spends a lot of time at the Cinematheque, which I promoted," he said.
"We have access in Cleveland to so many groundbreaking films and there is an effort to have more films produced here with the help of the Cleveland Film Commission. I hope to help guide students that are looking to get involved," Glasier said in an email.
Sophomore Annika Jankowsky, who plans on joining, is also interested in trying new opportunities. "I am looking forward to learn how to use movie resources and then be able to enter something in a film festival that I made sounds really cool," she said.
Access to technology gives the next generation of filmmakers an advantage. "Well, the change has already begun, with the advent of cheaper technology. Great films like 'Tangerine' were shot entirely on an iPhone and edited with basic software. Websites like 'No Budge' are hosting short films and allow for greater access," Glasier said.
"The issue is, students are OK with watching films on less than optimal size and quality," he continued. "Watching a film on a laptop or phone is not the same as seeing it on a screen with high quality projection. I hope the attention to quality production and viewing returns."
Rhodes wants to ensure any student who wants to make a film has the resources to do so.
"My whole goal is for aspiring filmmakers to have an outlet," Rhodes said. "Some people do not have the money and the opportunities outside of school, so I want to provide that."
Comment using your Facebook, Yahoo, AOL or Hotmail account
comments
Leave a Comment
About the 'Riter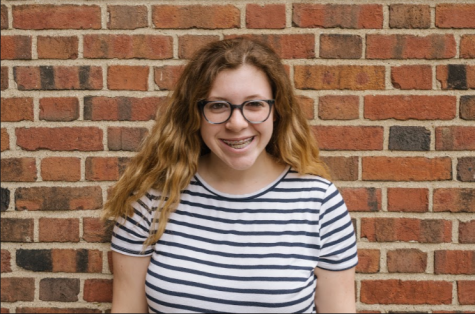 Ana Butze, Spotlight Editor
Ana Butze ('21) is in her third year with The Shakerite. She is currently the Spotlight Editor. Last year as Spotlight Editor, she covered stories from the morals of fashion to teacher morale. Ana is also a part of the Editorial Board. Her main interests include taking part in her temple's youth group and all things theatre. She also enjoys watching movies and spending time with friends and family.