Making a Public Statement
Dan Moulthrop reflects on the opportunities Cleveland has provided him throughout his career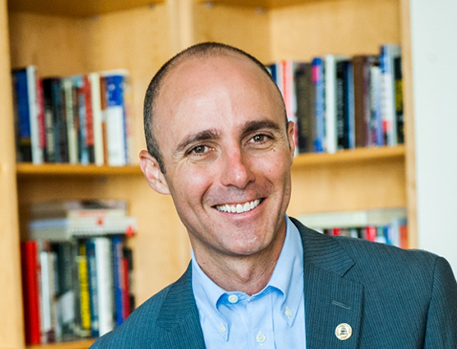 "I used to drive around in my car and listen to public radio all the time, and I would imagine that I was a foreign correspondent. I would listen to NPR, saying, 'In Sri Lanka, I'm Dan Moulthrop, NPR News.' I would say that, literally, and so it was this fantasy."
Dan Moulthrop, CEO of the The City Club of Cleveland, shared this NPR moment when reflecting on the origins of his passions. 
For Moulthrop, that dream wasn't a fantasy for long. After graduating from the University of California Berkeley's Graduate School of Journalism, he moved to Cleveland and worked at National Public Radio as the host of WCPN's Sound of Ideas from 2005 – 2010.
NPR strives to create a more informed public and employs more than 800 journalists.  WCPN serves the greater Cleveland community and supported Moulthrop's entry into the profession.
"I had never done live radio before, but the people at WCPN took a chance on me, and they trained me, and I worked really hard for them, and it worked out really well. Then people started giving me other opportunities," he said.
"
There was a lot we were trying to overcome.
— Dan Moulthrop
In 2012, Moulthrop left radio journalism to begin a program called Civic Commons, an online community devoted to productive, civil and informed discussions on issues in Northeastern Ohio.
"What we were trying to do was to create a social media environment designed explicitly for civil, civic dialogue. So, rather than Facebook or Twitter, where you can be whatever you want to be, or the comment section of cleveland.com, where you can be anonymous, we wanted to create a social media environment that was designed for civic dialogue, for conversations about issues in your community. We wanted you to be authentic, transparent, somewhat optimistic, civil and all of that," Moulthrop said.
He said the effort had to overcome some well-established norms.
"We were trying to create something that didn't exist and has not really existed," Moulthrop said. "We were trying to overcome people's expectations of what engagement looks like and what it means to be in contact with an elected official. We were trying to overcome people's understanding and their preconceptions about the conditions necessary for productive dialogue. There was a lot we were trying to overcome."
Moulthrop said his experience as the editor in chief of his high school newspaper in New Jersey brought him back to journalism after college.
"We would print out and lay out the pages with wax on the back, and we'd print everything out in two and a quarter inches, cut it out and then put wax on the back of it on the big blue lines. Then we would bring this stack of blue line prints to the printers in Princeton and pick them up the next day," he said.
After majoring in English at Berkeley, Moulthrop took a break from journalism and became a teacher.
"I had this idea that I didn't want to just write about the world. I wanted to be in the world. And I saw that being a writer or being a journalist is mediating my experience, and I just wanted to have the experiences," Moulthrop said.
Because of this, Moulthrop volunteered in the education department in the San Francisco County Jail and began to teach basic academic, job-hunting and resume-writing skills there in the late '90s.
"I was thinking, where else can I make an intervention in someone's life? Is there a possibility that you can make an intervention in someone's life earlier than that rock bottom that people are at when they are in jail? Wouldn't it be nice to be able to connect with somebody, give them the tools they need, so that they never wind up there," Moulthrop said.
Moulthrop later got a job teaching English at a high school in the Bay Area and taught there for four years.
"And the year I turned 30, I applied to graduate school for journalism," Moulthrop said.
Moulthrop returned to Berkeley and earned a journalism degree. After graduating, Moulthrop and his wife moved to Cleveland, where his wife grew up.
In Cleveland, Moulthrop says he found opportunities that he wouldn't have gotten elsewhere.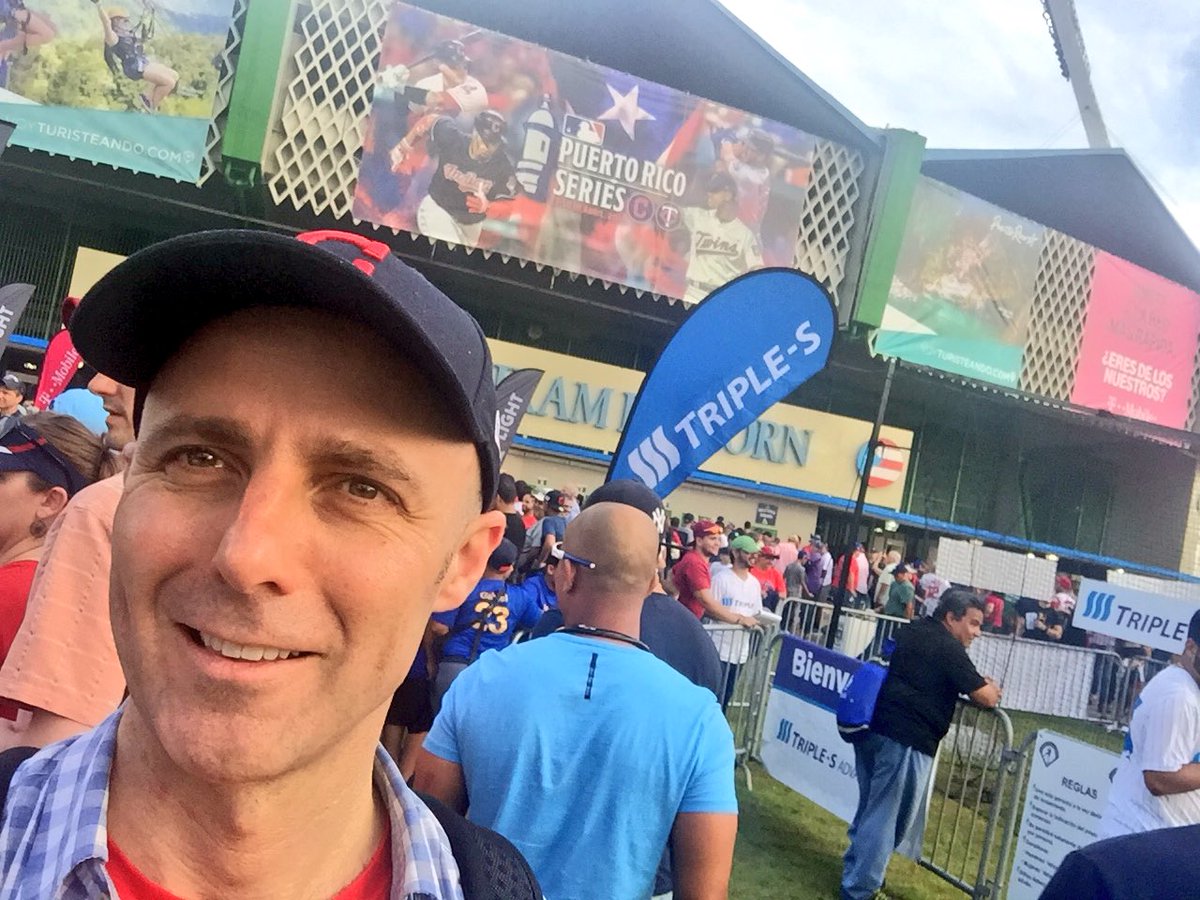 He never appeared on live TV or radio before moving to Cleveland, but said that because people trusted and helped him, he succeeded.
"And that was a moment I fell in love with the community. It was the moment that proved to me that we made the right choice moving to Cleveland, where I realized the people will give you a shot," Moulthrop said.
He now serves as the CEO of the The City Club of Cleveland, a non-partisan organization whose mission is to "create conversations of consequence that help democracy thrive."
"Every time the City Club called and were like, 'Hey, would you moderate x or y,' I was like, 'Absolutely — love to,' and I lost track of the number of things I moderated for them over the years," Moulthrop said.
"I fell in love with the City Club and I fell in love with doing public moderation, moderating public dialogues and all of that stuff. It was phenomenal," said Moulthrop, who moderated some of Shaker's state of the schools speeches at the invitation of Suprintendent Gregory C. Hutchings Jr.
The City Club, founded in 1912, hosts luncheons that serve as free speech forums. Attendees listen to invited speakers and can ask questions after their talks.  In his role at the City Club, Moulthrop moderates those discussions. Diverse names have spoken there, including Wesley Lowery, former Shakerite chief editor and two-time Pulitzer Prize winner.
Moulthrop said there aren't a lot of cities like Cleveland, and that Cleveland's size is an advantage. "You can live in an inner-ring suburb, you can afford a house, without having to make hundreds and hundreds of thousands of dollars and you can afford to take advantage of the things the cities has to offer. You can be a member of the museum, and you can find parking by the museum whenever you want to go there. You can afford to take part in the things that make our city great," Moulthrop said. "Everybody knows everybody. There is a way to get to people. You get these incredible opportunities here that I don't think you get in bigger cities."
He said that Cleveland is not only a welcoming community, it also rewarded him professionally.
"Cleveland has been the single best thing for my career, ever," Moulthrop said. "This community is fantastic. It's the kind of place that really rewards talent and rewards people who want to make a difference, and gives them opportunity. You can find opportunity here that would be really hard to find elsewhere."
Employees at the City Club say Moulthrop makes the City Club a better place to work.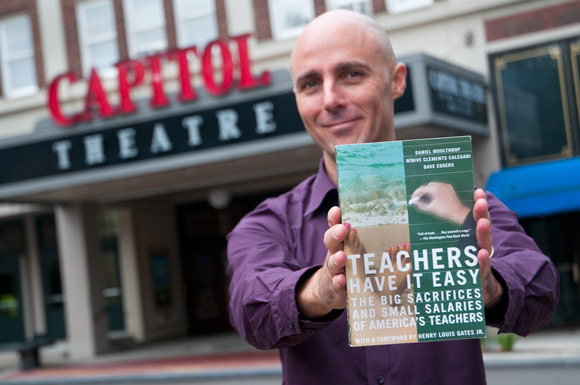 "It is just a historic place and it's special in and of itself, but having Dan as CEO, I think makes it even more special because he has a magnetism and an energy and a passion for the mission that I don't think anyone else could have. He's perfect for that role, and he's a good leader," Moulthrop's Coworker Stephanie Jansky said. "He makes us feel like our work matters, not only to him, but to the community as a whole. I think that's really important."
In addition to working at the City Club, Moulthrop co-authored with writers Dave Eggers and Ninive Calegari the New York Times Bestselling Book "Teachers Have it Easy: The Big Sacrifices and Small Salaries of America's Teachers" (The New Press, 2005), which explains unfairness in teacher's salaries.
"I think we were ahead of the curve," Moulthrop said. "We started a conversation back then that the nation was only just beginning to wake up to, that I think people are beginning to wake up to more now. That the way we have always incentivized teachers and the way we have structured work in the education system doesn't have to be that way. I don't know how much credit we can take for changing the conversation but we made a real substantial contribution to the conversation pretty early on."
Moulthrop offered a supportive strategy for coping with difficult feelings and carrying on with goals. "You do make a choice," he said. "You can choose to get upset about things or you can choose to say, 'I'm not going to get upset about these things.' Our feeling are not something that are beyond our control. They are things that we get to make choices about. We can feel hurt by things, we can feel saddened by things, but we get to decide how much that's going to matter to us. It doesn't have to define us. Somebody's actions can really ruin you day, it can be a real bummer, or you can just be like, 'Wow, that's a bummer for you. But I'm going to keep on keeping on.' "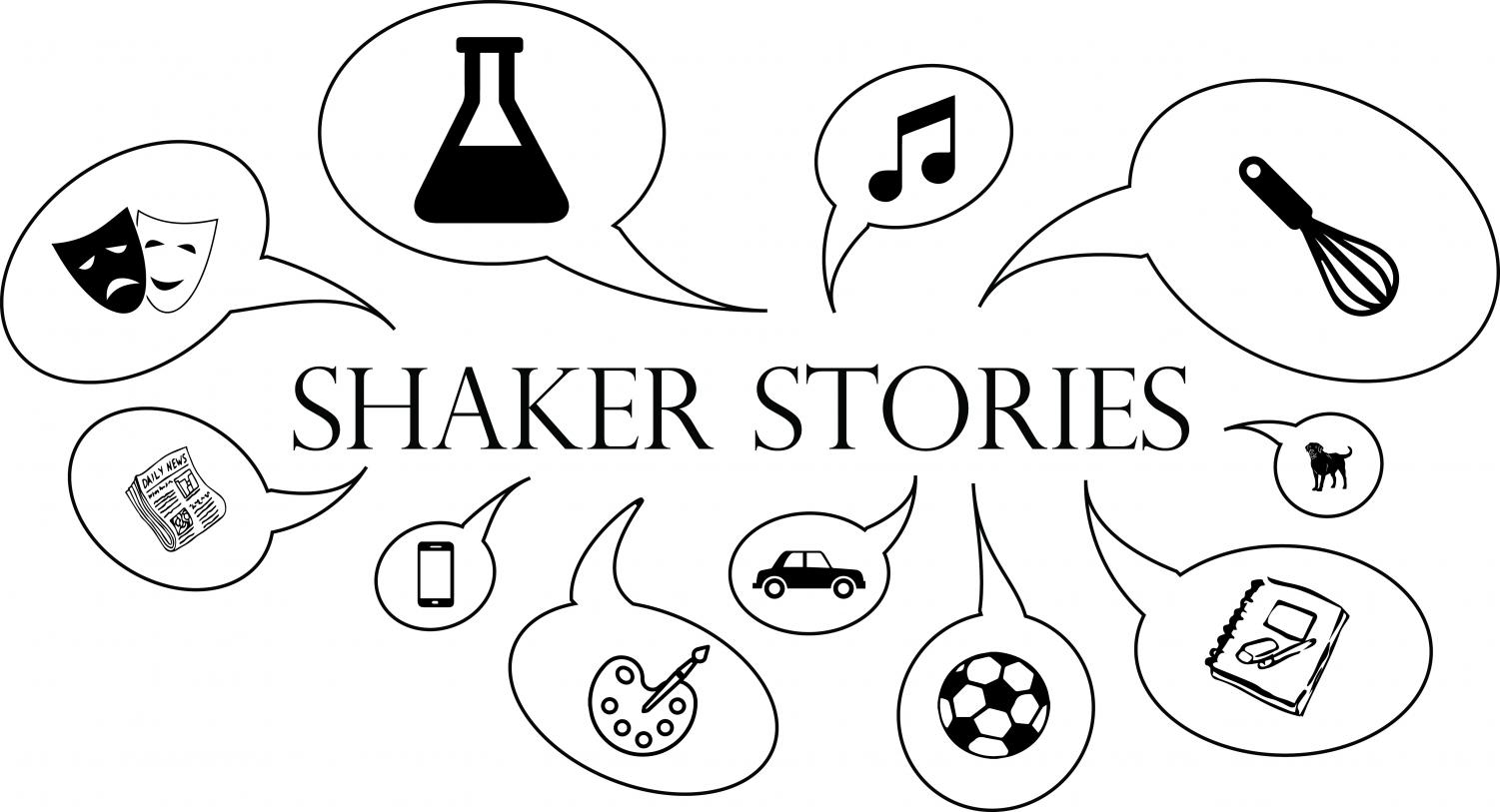 This profile of City Club of Cleveland CEO Dan Moulthrop, written by freshman Journalism II reporter Bess von der Heydt, is part of a profile series we call Shaker Stories. In this inaugural activity, 42 Journalism II students — two juniors, one sophomore and 39 freshmen — devoted the third quarter to researching, reporting, drafting, editing and revising profiles of Shaker students, teachers, coaches, residents and alumni. Shakerite editors and Journalism II students suggested people they considered noteworthy. Journalism II students chose their subjects and invited them to participate. 
Subjects who accepted agreed to at least three, 20-minute interviews, suggested other sources to be interviewed, submitted photos — and endured dozens of follow-up questions. Journalism II students completed research as necessary to portray their subjects' subcultures, whether Irish dancing, competitive cube solving or editorial cartooning.
Over the next six weeks, The Shakerite will publish the products of this unprecedented effort. We invite you to read, enjoy and share these profiles widely. We thank everyone who cooperated with this enormous effort. We also encourage you to suggest more people whose Shaker stories we should know.
Comment using your Facebook, Yahoo, AOL or Hotmail account
comments
Leave a Comment