Be Thankful for Shopping? Black Friday Frenzy Creeps Into Thanksgiving Day
Shaker merchants offer alternative while respecting the holiday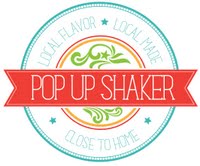 In Cuyahoga Falls, serious shoppers began camping outside a Best Buy on Monday, Nov. 18, to get at the Nov. 29 Black Friday bargains first.
However, no one will have to wait until Thanksgiving is over to begin shopping at some stores. Best Buy opens at 6 p.m. Thursday, Nov. 28 and Sears at 8 p.m., while Kmart will be open all Thanksgiving Day.
A Sears employee who identified herself as Laquanna during a phone interview will experience her first Black Friday behind the checkout counter Nov. 29. She has been working at Sears for about a month and a half. She herself is a Black Friday shopper. One year, she lined up to shop at 10 p.m. Thanksgiving night until 1 a.m. the next morning. She described her experience as fun and said that she enjoyed "mingling with other people standing in line."
In recent years, however, some of that mingling has turned tragic as customers determined to get the best deals  have become violent. In 2008, a Walmart employee was trampled to death by a crowd of shoppers, and two couples decided to settle an argument over a Toys R Us product with a shootout. Two were killed. In 2011, a woman fended off fellow Walmart customers with pepper spray.
Laquanna said that the trend of stores opening on Thanksgiving "is good as long as it's toward nighttime . . . at a decent hour."
Economics teacher Elizabeth Plautz describes Black Friday as the start of the holiday shopping season, the last month of the year when retailers make the bulk of their money. However, she explained, competition from online retailers is driving businesses to open on Thanksgiving.
"You could be making the turkey and shopping on Amazon at the same time,"  Plautz said.
Now you can go to the store on Thanksgiving. "It shows the consumer-driven nature of our society," she said.
Freshman Amelia Gingras pointed out one problem with the trend of shopping on the holiday itself.  "People are supposed to be with family on Thanksgiving," she said.
For those who are not excited about Black Friday craziness, there are some local shopping options that don't require camping out.
The Larchmere Holiday Stroll, Nov. 29 and 30, is one alternative. Stores on Larchmere Boulevard will be offering special deals.
Small Business Saturday, Nov. 30, is the kick-off day for Pop Up Shaker, a local event that runs until Dec. 15. Sponsored by the city's Shop Shaker program, new businesses will "pop up," temporarily opening shops in the city for the holidays.
Pop Up Shaker's goals are to "demonstrate the potential for the Van Aken district, market Shaker as a great place for retailers to locate and energize the community to shop Shaker" said Katharyne Starinsky, economic development specialist for Shaker Heights.
These programs urge people to do their holiday shopping locally — after Thanksgiving.
Plautz characterized shopping on Thanksgiving as terrible. She said. "It raises the question, do families still gather for Thanksgiving?"
Comment using your Facebook, Yahoo, AOL or Hotmail account
comments
Leave a Comment