Assembly Marks 18th Anniversary of 9/11
Senior Caleigh Leiken and Alumni Megan Jones plan to honor those who perished on Sept. 11
Seniors, juniors and 10 Honors English students will gather tomorrow in the Large Auditorium for an assembly marking the 18th anniversary of the 9/11 tragedy. 
Senior Caleigh Leiken, who was born in Manhattan on Sept. 11, 2001, will speak, as will Shaker Heights Mayor David Weiss. 
As a 10H English student two years ago, Leiken read "Extremely Loud and Incredibly Close." The book, which follows 9-year-old Oskar Schell as he tries to make sense of his father's death on that September 11, sparked conversation among her family about her own birth story. 
Over the summer, Leiken and her father traveled to the 9/11 Memorial in New York City. There, she participated in a rose ceremony and got in touch with SHHS alumna Megan Jones ('97), who is senior director of education at the 9/11 Memorial & Museum. They began to plan an assembly for SHHS students. 
¨I believed that my birthday wasn't very meaningful to me, like, I thought it was more a day just for my parents," said Leiken, "but after going and visiting the memorial, I realize that I actually have something to say to people and take part in this day."
Leiken and Jones contacted Superintendent David Glasner. From there, they were put in touch with Assistant Principal Sara Chengelis and English teacher Aimee Grey, who helped put together the assembly. 
̈And that's when we kind of thought that this could be a lot bigger than we had hoped. And we got the principal involved, and the mayor is coming, and all these officials, and it's gonna be this huge thing. And it really only started with me, my dad and Megan," Leiken said.
Weiss will honor first responders at the event, and Jones will participate in a Q&A with students. The Cleveland Orchestra, as well as members of the high schools' orchestra, will be performing a musical piece in honor of the people who perished in the terrorist attacks. 
Leiken hopes that even after she graduates, the high school will continue with 9/11 assemblies. 
¨I think, out of the senior class, I'm probably one of the oldest kids. I turn 18 next week," Leiken said. "I think it's important that people learn what actually happened on 9/11 and me, being one of the last [students] to actually experience that — kind of being the spokesperson for that."
The assembly committees' goal is to remove the stigma behind the tragedy and to preserve memory of the terrorist attack. This year's senior class is the last to include students who were alive on Sept. 11, 2001.
̈I think the goal is to make sure that it's remembered — it's not forgotten —  and to educate students and to really show the impact, ̈ Chengelis said.
As for Leiken, the process has made her appreciate her birthday so much more.
"It's crazy that I took something that was so destructive and so bad and I'm making it something that's going to be really good for the school and it's really amazing," Leiken said.
The assembly will take place during the second period for SHHS students. The event is closed to the public but will be streamed on Shaker.org for all that want to see.
Said Leiken, "It changed my perspective, and I'm sure it will do the same for the senior class and everyone else at Shaker."
Comment using your Facebook, Yahoo, AOL or Hotmail account
comments
Leave a Comment
About the 'Riter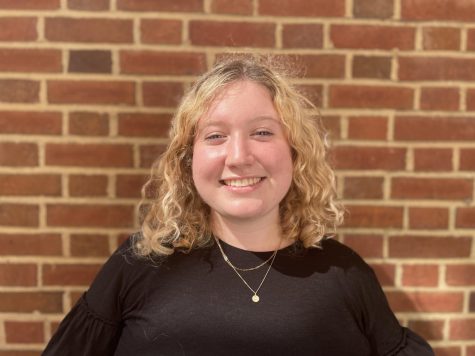 Vivian Bowling, Editor-in-Chief
Vivian Bowling ('22) is in her fourth year of The Shakerite. She is currently the Editor-in-Chief, overseeing all things Shakerite. As a Spotlight Reporter she covered important school events, breaking news and features. As a Print Editor she helped design and publish print stories. Other than The Shakerite, Vivian participates in the girls rugby team and is a member of the mock trial team. Outside of school, Vivian can be found working or traveling.