Years of Irish Dance Produce a World Champion
Junior Irish dancer Alison Lupton travels and competes at competitions around the country and the world
When Alison Lupton was in fourth grade, her mother told her she needed to start a sport.
Would it be soccer or softball? Basketball or baseball? Swimming or gymnastics?
Not for Alison. She competes athletically — and aesthetically — in the elaborate costume of an Irish dancer.
Her dancing career began when she returned from Switzerland after spending a year during third grade there. Her parents are professors at Cleveland State University, and for their sabbatical, they chose to go to Switzerland. "When I got back from Switzerland, my mom was like, 'You need to start a sport.' So a lot of my friends were doing ice skating and dance, and so I started both of those and just, kind of ended up continuing with dance because I liked it a lot," Alison said.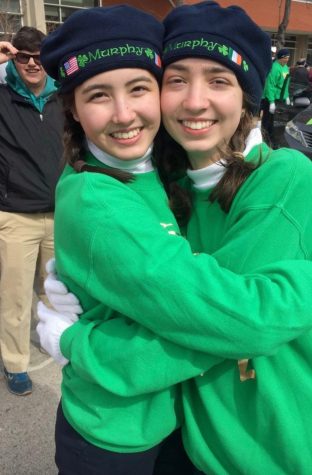 Years of dedication led Alison to compete at what many athletes only dream of: the World Championships. In April 2017, Alison attended the Oireachtas Rince Na Cruinne, or the Irish Dancing World Championships, in Dublin, Ireland. Although the competition only lasts a week, the road to the World Championships takes years.
Since she started Irish dance at nine years old, Alison has been learning and perfecting her skills. To do this, she practices six days a week at Murphy's Irish Arts Center, the dance studio she attends, and spends additional time practicing at home. Practices can last from 1.5 to 2.5 hours as well as a five-hour team practice on Sundays.
Alison describes her life as "mainly just dance and school." In addition to her rigorous dance schedule, Alison is enrolled in the International Baccalaureate Programme. But, her teachers and friends said that she balances school work and dance well.
Her former biology teacher, John O'Verko, noted her extraordinary work ethic. "I'm not sure there is a day that goes by that Alison doesn't visit multiple conferences after school," he wrote in an email.
Alison's friends said the same thing and described her as very hardworking and motivated. Her friend Natalie Green wrote, "She's really funny, and cares so much about her friends. I miss her a lot, because she is so busy constantly."
During her time in Switzerland, Alison learned French, which 22.7 percent of the population in Switzerland speaks, so she takes French a year above her grade level now. "I went to the local school there so, when I got there, I just didn't really understand anything, but then, after spending time there, I don't know, I, like, absorbed it," she said.
Over the years, Alison has grown close with her dance teammates and said that she has made lifelong friends. "I really enjoy it, and all my friends there. We're really close, and I love that part of it," she said.
Alison also enjoys Irish dance because of the combination of athleticism and the artistry of the music and rhythm. She enjoys the gracefulness of some dances and the rhythm of others.
Through Irish dance, Alison has traveled around the country and internationally, going as far as Ireland and Scotland. She traveled to Ireland for a week of competition and then a week of sightseeing.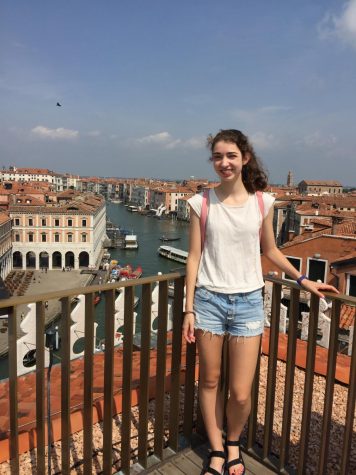 At the competition, her studio performed a dance called "The Orphan Train" in the category of dance drama. The dance was inspired by the history of mainly Irish orphans, taken from New York City to the Midwest so that they could be adopted. The children continued to ride a train, from 1854 to 1920, until they were adopted.
In the performance, Alison portrayed a townsperson, and the team won third place in the competition. In 2015, Murphy's Irish Arts Center also attended the World Championship and won first place with a piece called Miracle on Whiskey Island, also in the category of dance drama.
In dance dramas, dancers usually wear costumes to fit the character they play, but in other dances, costumes look less thematic. Alison said that students of each school wear costumes of their school colors. White celtic embroidery embellishes Murphy's maroon costumes.
Historically, dancers wore clothing equivalent to their Sunday's best, but now costumes look unique. For example, she wears a bright pink solo dress covered in crystals. She said that solo dresses can be heavy and expensive, with some dresses costing over $2,000. In addition to a dress, girls wear wigs or curl their hair. Boys wear a simpler costume of a shirt, pants and tie that look like formal clothes but are made specifically for dancing.
Dancers will perform in either soft shoes or hard shoes. Soft shoes look similar to jazz shoes and make little noise, while hard shoes look and sound similar to tap shoes, but are made with a fiberglass tip.
Dances called choreos and ceilis are performed in soft shoes and dance dramas can be performed in either soft or hard. Alison said she prefers soft shoe dances because they looks more graceful. "In hard shoe you have to be really aggressive and loud, and I'm not very good at that," she said.
Alison competes one or two times per month, with some competitions close to home and others up to five hours away, requiring her to stay in a hotel overnight. On the day of a competition it can take her up to 1.5 hours to prepare; she wears a wig and applies heavy makeup and a fake tan.
She usually arrives to a competition at 7:30 a.m., but the time will change depending on when she dances. At the competition, she will meet with her team and warm up with dynamic stretching for 30 minutes.
Between 20 and 30 dancers from Alison's school will go to a competition at a time. She said that she will stay at the competition for the entire day, dancing and then waiting for the results. Results are presented in categories made up of dance type and age groups, and sometimes dancers that place high are given trophies and medals.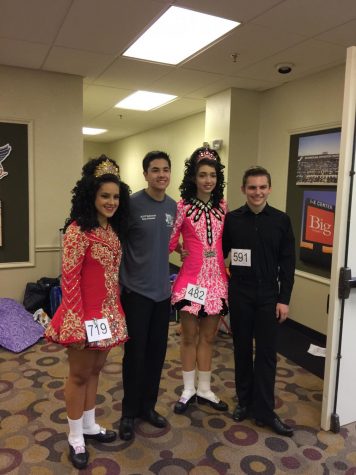 Despite all the competitions that Alison attends, she doesn't miss school very often because far away competitions take place during school breaks. The regional competition takes place around Thanksgiving and the national competition, during the summer.
Because the World Championships take place in the spring, Alison did miss 10 days of school to go to the competition.
For Alison's solo dancing, the path to the National Championships starts with the regional competition. Through regionals, Alison automatically qualified for the national competition because she competed at such a high level. At nationals, she didn't do as well as she would have liked but was still happy to be there.
Even though there is a schedule of regional, national, and international competitions, there is no off season in Irish dance, so Alison continues to dance year round.
Although Irish dancing is not a contact sport, injuries do take place with ankle and hip injuries being the most common, considering dancers are consistently moving up and down off of the ground. Alison however, has been lucky enough to have never suffered from any major injuries beyond small muscle pulls.
In addition to Irish dance, Alison participates in two clubs at school, the NAACP and the Student Leadership Team. The National Association for the Advancement of Colored People division Alison is apart of is one of more than 800 Youth and College divisions in the U.S. Alison said she decided to join the NAACP and Student Leadership Team because "I'm very interested in like the fact that Shaker is so, like, diverse but also so separated."
Alison also plays the French horn and takes private lessons. She said that she enjoys playing the French horn and participating in band and that she might continue to play it in college.
Irish dance has taught Alison to motivate herself and that if you want something you must work hard to get it. Her friend Cecilia Zagara admires her dedication. "During competitions, no one is cheering like in a basketball or football game, so I feel that it takes an enormous amount of strength and confidence," Zagara said.
Alison's hard work at dance, school, instruments, and extracurriculars have earned respect from her teachers and friends. Green wrote, "I do not respect anyone more than I respect Alison."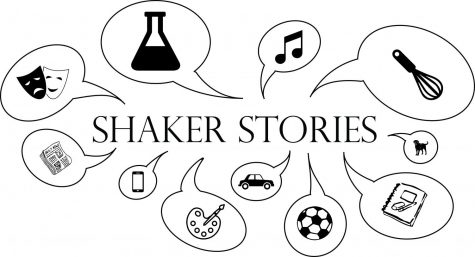 This profile of junior Alison Lupton, written by sophomore Campus & City Curriculum Reporter Caroline Brancato, is a part of a series we call Shaker Stories. In a novel activity, forty-two Journalism II students — two juniors, one sophomore and 39 freshmen — devoted the third quarter to researching, reporting, drafting, editing and revising profiles of Shaker students, teachers, coaches, residents and alumni. Shakerite editors and Journalism II students suggested people they considered noteworthy. Journalism II students chose their subjects and invited them to participate. 
Subjects who accepted agreed to at least three, 20-minute interviews, suggested other sources to be interviewed, submitted photos — and endured dozens of follow-up questions. Journalism II students completed research as necessary to portray their subjects' subcultures, whether Irish dancing, competitive cube solving or editorial cartooning.
The Shakerite will publish the products of this unprecedented effort. We invite you to read, enjoy and share these profiles widely. We thank everyone who cooperated with this enormous effort. We also encourage you to suggest more people whose Shaker stories we should know.
Comment using your Facebook, Yahoo, AOL or Hotmail account
comments
Leave a Comment
About the 'Riter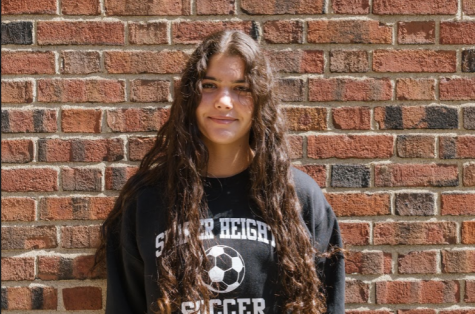 Caroline Brancato, Print Managing Editor
Caroline Brancato ('21) is in her fourth year with The Shakerite and is currently Print Managing Editor. During her time at The Shakerite, she has written about Shaker's now-defunct Rifle Club and how police contracts negatively impact communities and limit police officer accountability. Caroline is a two-year varsity captain of her high school soccer team and plays on a club soccer team in the winter and spring. She also enjoys cooking and spending time with her family and friends.