A Different Way to Learn
The IC offers high school students an alternative to traditional classes
No assigned seats. No teachers' desks. No administrative offices. The pandemic showed that school can happen anywhere. But the district already knew that.
The Innovative Center for Personalized Learning is located on Lee Road in the Stephanie Tubbs Jones Community Center, which is near the Shaker Heights Public Library, but students are only required to spend 51 percent of each school week on campus, according to shaker.org. 
"We make sure that each course has a project-based learning component," IC Coordinator Matthew Simon said. "And then they supplement the curriculum around the project in each class by choosing a path of how to learn." These paths include online courses and internships.
According to Simon, the IC can be considered a smaller school within the high school and a program like the IB Diploma Programme or the Career Technical Education program. "Students in Shaker Heights High School who want something different for their education, would like education to be customized to their interests, have the option of joining the Innovative Center," Simon said.
Students at the IC, which the district created in 2014, co-design their classes with their teachers. "On my end, I am teaching and supporting each student with their own individual plan," said Anthony Bokar, the IC math teacher. "The individualized plans and personalized learning plans — it can be a challenge, but it's also a cool thing, because everybody is so unique in what they want to do." 
For example, Bokar said that one of his students participates in an aviation engineering internship and learns precalculus that relates to aircraft physics. IC students can also take traditional classes. Freshman Julienne Avril said that she spends her mornings at the high school. Then, she walks to the IC in the afternoon.
The IC differs from a traditional school environment. According to Simon, there are no teachers' desks, administrative offices, or assigned seats. "It's bright, it's warm, it's friendly. When a student walks in they're greeted. People genuinely check in, ask them how they're doing," Simon said.
Taking IC classes allows students to distinguish themselves in ways besides taking AP classes and scoring high on standardized tests, such as creating films and other projects. Additionally, teachers work with fewer students and can build stronger relationships with them. "The letters of recommendation they can write can be so much deeper, with so much greater specificity, to really talk about what a powerhouse this young person is," Simon said.
According to Simon, students' mental health can benefit from taking classes at the IC because stressors in traditional school environments such as strict schedules and crowded hallways are not present. He also said that following one's passions is beneficial. "We've certainly seen lots of students come here and strengthen their mental health and well-being," said Simon. Students also learn soft skills such as time management because there is no bell schedule, according to Bokar. 
In 2022, the district promoted the IC on its Equity Unscripted podcast, which is meant to showcase equitable learning. A student identified as Danielle on the podcast said, "I've developed a lot more life skills that will carry me through my educational journey and beyond high school. Also in my career field, interactions with people — my social skills have gotten way better."
Students who are interested in transferring their classes to the IC can talk to their guidance counselor and fill out an application. Then, they will tour the IC with their family. Avril said that although the IC is not for everyone, she would recommend it to those who want more flexibility in their learning.
According to Simon, there is limited space because of staffing. "Our capacity is roughly 60 students at the moment," Simon said. Sixty-four students currently attend the IC.
Similar programs exist at other schools in the greater Cleveland area. Mayfield High School offers a self-paced learning program called "The Option" that is open to all students, and students at Hawken's Mastery School pursue personalized learning. 
"Beyond us, I would say that Lindsay Unified School District, Vista Unified School District, these are school districts on the West Coast that have been emphasizing personalized learning for many years," said Simon. The IC borrows practices from these schools according to Simon.
Simon said, "At the end of the day, their humanity, their mental health matters more than anything else."
Comment using your Facebook, Yahoo, AOL or Hotmail account
comments
Leave a Comment
About the 'Riter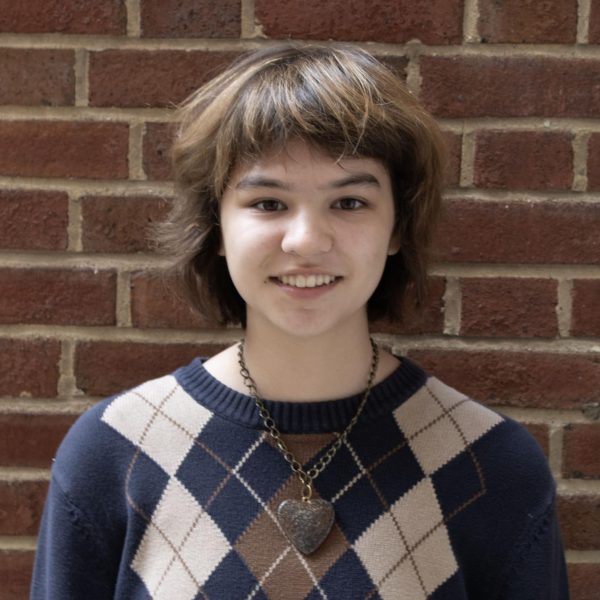 Olivia Cavallo, Opinion Editor
Olivia Cavallo ('26) is an opinion editor in her second year with the Shakerite. Last year she took Journalism I. She wrote about the pros and cons of smartphone use and the Innovative Center for Personalized Learning. In her free time, she enjoys creative writing, reading, playing guitar, and spending time with friends.