Aiming to Take it Further
Men's basketball returning starters hope to lead team to long run in playoffs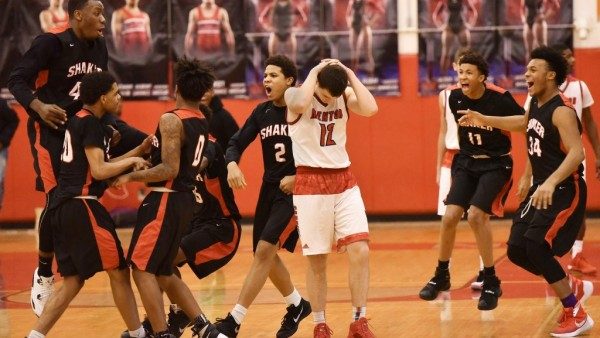 The men's varsity basketball team has big goals for this year, the kind that accompany five returning starters.
Although they played only .500 ball last year, the Raiders made it to the district final, where they fell to Garfield Heights and finished 12-13.  "I think we have a much better team this year," Head Coach Danny Young said. "They work hard and they love to be around each other. I think we'll be successful."
Shaker returns notable seniors such as starting point guard Dale Bonner and starting shooting guard Christian Guess. Over the summer, both played Amateur Athletic Union basketball. AAU is a national organization that provides competition for hundreds of thousands of amateur athletes. "They play high-level basketball — they've seen everybody," Young said. "They're not afraid of high-level competition because they've seen it all spring and summer."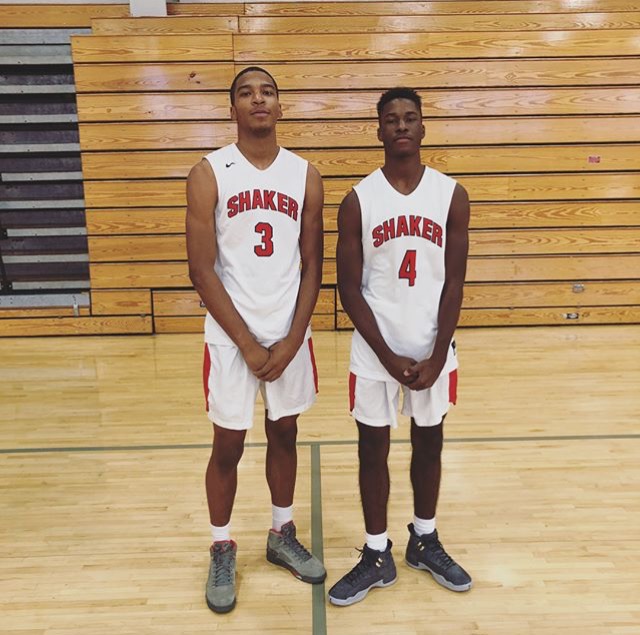 Other returning starters are sophomores Dakota Cochran and Nick Ferguson, junior Kevin Bishop and seniors Justin Phillips and Najee Hardaway.
Bonner is committed to Fairmont State University to play Division II basketball. In 2017, the Fairmount men's basketball team was ranked third in the final National Association of Basketball Coaches poll and and lost in the Division II national championship game. Guess is considering more than 10 offers from Division I programs.
Bishop is excited for the season. "Expectations are bigger to the team because we have six or seven returning varsity players," he said. "The team went to district finals last year when nobody even expected it. Even the team didn't expect it. If we put in the effort and work hard, we'll make it further this year."
The Raiders were ranked fifth in the state by the Cleveland Plain Dealer during preseason. "Rankings mean nothing," said Young. "You have to get better and improve. Our ultimate goal is to win the Greater Cleveland Conference. After we win the league, we want to set goals to make a deep run in the tournament. I'm expecting 20 or more wins."
"Great kids this year —  and good students," Young said. "They are good people off the court. They hang together off the court, they work out together, they lift weights together and they hang out at each others' homes together. It's a great group."
Comment using your Facebook, Yahoo, AOL or Hotmail account
comments
Leave a Comment