Spring Sports Recaps
Strong finishes leaves Raiders lamenting missed opportunities, hopeful for next year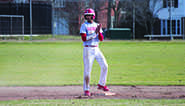 Baseball capped off a successful 2015 season with an N.O.C. Lake Division Title. This success, however, didn't carry over into the playoffs as the Raiders were bounced by rival Mentor in the second round. Shaker had some big wins on their way to a 14-10 regular season record, an improvement from last year's 14-13 record. The Raiders took a weekend trip to Cincinnati where they beat powerhouse Miamisburg. Shaker also had crucial conference  victories over Brush and Normandy. Junior outfielder Canyon McWilliams was one of the team's leading hitters and was also was an important contributor on the mound for the Raiders. Other important players included outfielders Nate Livingston and Peter Shick, who were among the team leaders in hits. Senior shortstop Arpit Agrawal and junior third baseman Vince Baerman were also key players defensively. "The season had its ups and downs, but we accomplished most of our goals and had fun doing it," said Agrawal.  The Raiders will look to capture another conference title in 2016, their first in the new Greater Cleveland Conference.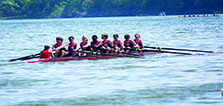 Women's and men's crew ended their seasons with both junior varsity four boats qualifying to compete in the national regatta. The women's JV4 boat was manned by Helen Yusko, Megan Hofstetter, Lily Schulte-Lawrence, Sarah Spielman and coxswain Natalie Kennedy. The men's JV4, the first men's Shaker boat to ever qualify for nationals, was manned by Xavier Aniton, Ian Morrison, Will Landow, Peter Zagara and coxswain Olivia Rayburn. "Our head coach left so we had to adapt," said sophomore Max Rotatori. "We were still able to do well." At the Midwest Scholastic Rowing Championships, the women's JV4 placed 2nd out of fifteen boats; the men's JV4 placed third out of 18 boats; the women's novice four placed fourth out of 25 boats; the women's varsity double placed fourth out of six boats. "Our achievements are really what I am most proud of and the teamwork," said coach Theresa Gang. "We have a small team but have amazing results even against tough competition."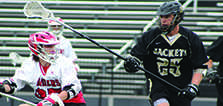 The men's lacrosse team took a giant leap forward in 2015. The Raiders more than doubled their 2014 win total on their way to an 11-6 regular season record. Shaker won their first round playoff game against rival Mentor and are set to take on Massillon Jackson in the second round of the playoffs. The Raiders ventured to Detroit, Michigan where they defeated powerhouse Brother Rice and lost a close game to Cranbrook Kensington, the 2013 Michigan Division II State Champions. The Raiders also had important wins over Massillon Jackson and. Key players on offense for the Raiders, who were ranked 8th in the state in scoring, included junior midfielder Clay Brady and sophomore attackman Will Talbot who had 46 and 44 goals, respectively. Both were also awarded all-region honors. Juniors Cam Hawkins and Matthew Milgram were key players on defense. Hawkins was also awarded all region honors. The Raiders will be set for another successful season in 2016 as they will return six of their ten starters from 2015.

The Raiders finished the season with a 12-5 record, improving from the 7-7 regular season record last year. "We've improved a lot since last year," said head coach Alan Slawson, who has returned for a second stint at the helm of the program. "The attitude is much better this year, and we've gotten a lot of confidence in our ability." Two doubles teams, freshman Wilder Geier and junior James Sophia, as well as senior Peter Evans and senior Mateo Burrull, qualified for the district tournament. No Shaker tennis players qualified for the district tournament last year. "Obviously, there is room for improvement, but our record is good," said freshman Andrew Mohar. "A lot of talent and leadership on the team will be graduating this year, but I expect the program will still be able to maintain its success and grow from the experiences from this year."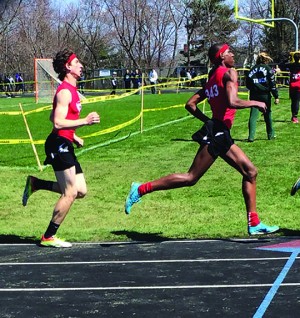 Men's track will send the 4 x 800 team and junior Justyn Moore, in the 3200 meter run, to the Austintown-Fitch regional meet. "We have young relays, but still consistency with the boys" assistant coach Michael Calhoun said. "It's a young crew, and they seem to have jelled more than in previous years." The Raiders placed 12th out of 14 teams at the Nordonia District Championships. "The difference from last year is the depth of both teams. We have a really solid core group of kids that worked incredibly hard last summer and during the cold winter months. That has made all the difference," said distance coach David Englander.Last year the Raiders placed 8th out of 14, and Ramses Owens qualified to run in the regional meet for the 110 and 300 meter hurdles. "If they maintain where they are right now and get experience competing against other teams, generally with athletes older than them, and continue putting in work like they are now, it will really pay off as they continue to mature as athletes," Calhoun said.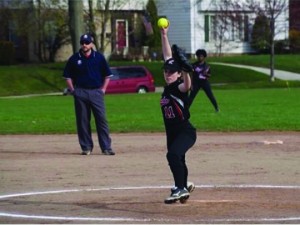 Raider softball finished the 2015 regular season with a 5-8 record, a step back from last year's 7-9 record. These struggles carried over to the postseason as Shaker fell to Euclid in the first round of the playoffs. Junior Kylie Boyle believes the team's record didn't reflect its growth throughout the season. "There was drastic improvement throughout this season, not only because of the altered coaching staff but also because the team was more of a close knit group of girls than it has ever been," Boyle said. Key players for the Raiders this season  included Boyle as well as juniors Marissa Reape and Mikala Mahoney, and freshman Lori Mack. The Raiders had an up and down year but did have strong showings against rivals Hathaway Brown and Cleveland Heights as well as a big 13-12 win over Brush. Although the season was disappointing, there is hope for the 2016 season as the Raiders will return seven of their nine starters from 2015.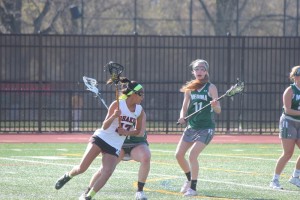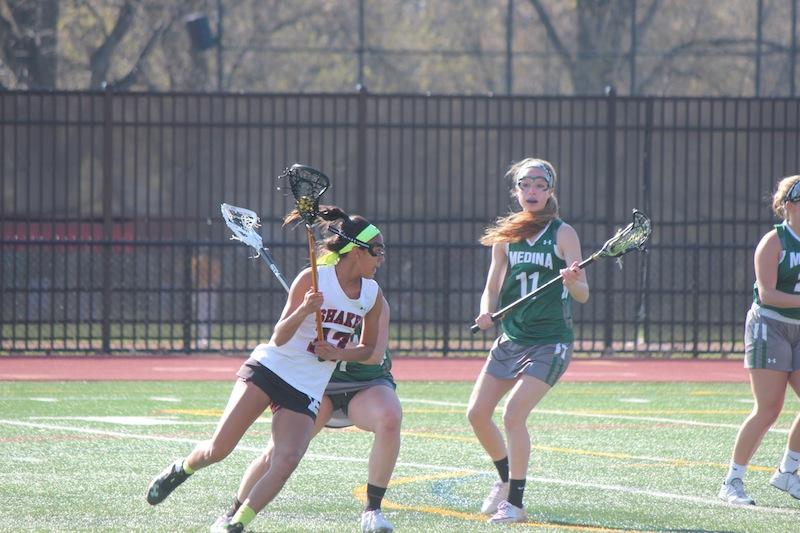 Women's lacrosse capped off a very successful season with a 14-2-1 regular season record and a deep playoff run. The Raiders advanced all the way to the third round where they fell to perennial power Medina. Shaker had a lot of key wins this season including an upset over Massillon Jackson who was ranked number one in the state at the time. The Raiders also had important wins over Kenston and rivals Hathaway Brown and Cleveland Heights. Key players for the Raiders this season included senior forward Kasidy Anderson, sophomore forward Haley Brady and midfielders junior Bridget Mitchell and sophomore Meagan Mitchell. Junior Christy O'Connell believed that team chemistry was a major reason for the team's success. "I think we were very close as a team and it showed because when we all came together as a team we were very successful," O'Connell said. The Raiders will only graduate three seniors in 2015 and will look to make a run at the state title in 2016.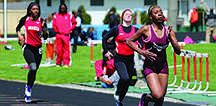 Women's track will end the season with three runners competing at the Austintown-Fitch regional meet. Sophomore Mimi Reimers and freshman Sophie Carrier qualified in the 3200 meter run and junior Sara Mesiano in the 800 meter run. The Raiders placed 8th out of 15 teams at the Nordonia District Championships. "In what is undoubtedly the toughest conference in Ohio, we won two distance events, and were second in two others. Mimi Reimers and Sara Mesiano were both league champs, although I suspect no one else in the league would have predicted that," distance coach David Englander said. Women's track placed 7th out of 14 teams last year at the District Championships. "A lot of people made significant improvement, and this year I felt like there was a bigger competition for varsity," said sophomore Elise LaFramboise. "We have a lot of freshman who did really well and we have done well in invitationals."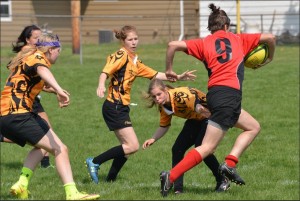 In their first season with enough players to constitute an official team, the Shaker women's rugby team finished second in the state. The Raiders fell to Saint Joseph Academy 30-5 at the Division II state championships in Hudson. "I am so proud of them. This is their first year as a full team and they were second in the state, that's incredible," said assistant coach Peter Brown, "They've learned a lot about the game and how to trust each other." Shaker was undefeated excluding 2 losses to Saint Joseph's."The coaches really pushed us and helped us become better," said junior Taylar Bell "Their support was a big thing especially because majority of the team were in their [first] year of playing. Everyone also had positive attitudes and the dedication needed for the sport."
Comment using your Facebook, Yahoo, AOL or Hotmail account
comments
View Comments (1)