Shaker Heights Under the Lights
After years of no sports at night, students get what they've been asking for
On Aug. 24, temporary lights were installed to Russell H. Rupp field, Shaker Heights High School's stadium. With games under the lights now scheduled, reactions to the news are positive all around Shaker Heights.
Each varsity sport has one game scheduled under the lights for this fall season, and night practices can also be held for teams during this time. The first game under the lights will be Sept. 20 when field hockey takes on their rival, the Hathaway Brown Blazers.
Senior field hockey player Maddie Buddenbaum believes lights will make the crowd experience better and bring the community together. "Something about having lights on the turf for night games makes the crowd so energetic. Night games are going to make so many memories within the student body and community overall."
The Sept. 24 Friday night football game, when the Raiders take on the Garfield Heights Bulldogs, will be one of the most heavily anticipated Shaker sporting events in recent history. Head football coach Alex Nicholson is enthusiastic about the game. "I am beyond excited for Friday night football. My excitement is for our student-athletes and marching band members that get to play under the lights at The Rupp. I think the vast majority of the community is excited about the lights."
Boys' and girls' soccer have the last two scheduled games under the lights, with the girls taking on the Valley Forge Patriots Oct. 9 and the boys playing the Howland Tigers Oct. 12. The boys are especially excited because their game under the lights is doubling as senior night. 
Senior soccer captain Grant LeMay is grateful for the lights. "Playing under the lights is always a special feeling and getting to finally do it at home my senior year is going to be a great experience," he said. He thinks that lights should be featured on the field after this year. LeMay said, "I hope the lights will become permanent after this trial run and that there are many more night games in the future."
Comment using your Facebook, Yahoo, AOL or Hotmail account
comments
Leave a Comment
About the 'Riter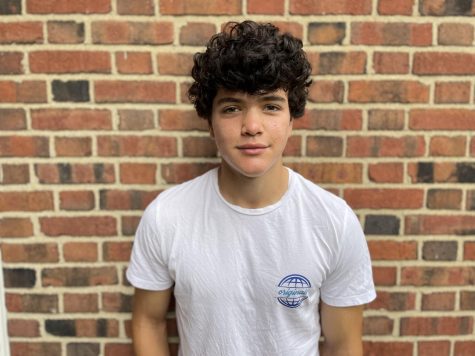 Joe Brancato, Raider Zone Reporter
Joe Brancato ('24) is in his second year with The Shakerite and is writing as a Raider Zone reporter. As a Journalism I and II student last year, he published a story late in the year about how staying disciplined with COVID restrictions is still vital in returning everything to normal or as close to normal as soon as possible. In his free time, Joe enjoys playing soccer, lifeguarding, and spending time with friends and family.