Raider Review, Sept. 3 – Sept. 9
Hang on for a minute...we're trying to find some more stories you might like.
Volleyball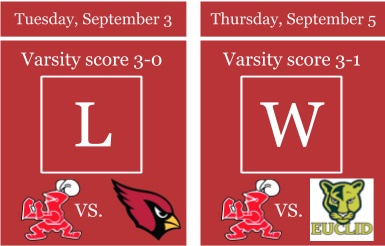 The volleyball team finished the week 1-1 after a 3-0 loss to Mentor on Tuesday and a win against Euclid on Thursday. The Raiders came back from a set down to win 3-1 in their game against Euclid. Their next match is this Tuesday, away at Medina.
Men's Golf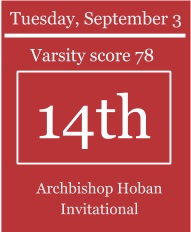 The varsity men's golf team finished 14th out of 16 teams in the Archbishop Hoban Invitational at the Portage Country Club on Tuesday. Sophomore Robert Kimmel finished with a team-best score of 78. The men's golf team is back in action this Saturday in the third GCC Tournament.
Men's Soccer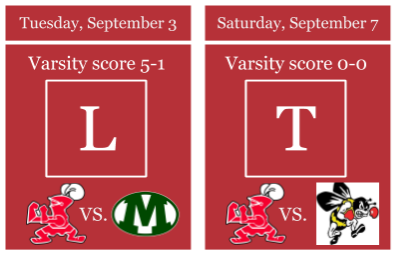 The men's soccer team went 0-1-1 this week after a 5-1 loss to Medina on Tuesday and a scoreless draw with Brecksville on Saturday. They will look to rebound next week with three matches including one on Tuesday at home against Brunswick. 
Women's Tennis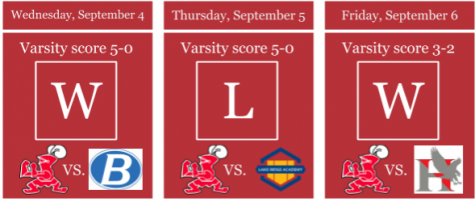 The varsity women's tennis team finished the week with a record of 2-1. After a 5-0 win over Brunswick on Wednesday, they dropped the next match 5-0 against Lake Ridge Academy on Thursday. Shaker bounced back with a win over Hawken 3-2 on Friday. They have five matches this week, the first against Strongsville at home on Monday.
Women's Soccer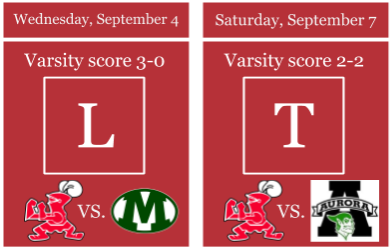 The women's tennis team earned a 2-2 draw against Aurora on Saturday to finish the week with a record of 0-1-1. On Wednesday, the Raiders were shut out by Medina 3-0. The soccer team has two matches this week, the first on Monday at home against Westlake.
Women's Golf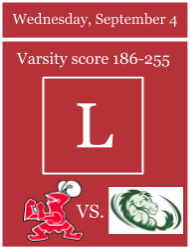 The varsity women's golf team lost their lone match of the week to Strongsville on the road 186-255. They will try to rebound this week when they face Brunswick on  Wednesday.
Field Hockey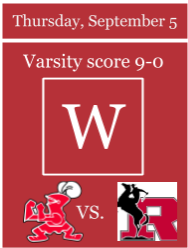 The varsity field hockey team won their only match of the week on Thursday over Kent 9-0 and improved their record on the season to 3-0. Senior Lora Clarke and Margaret Mahoney each had two goals. Junior Hilary Shakelton and Freshman Skylar Sokal both had a goal. Additionally, they were fueled by three goals from Junior Lily Camp as Shaker completed the shutout. Their next matchup is on Monday away against Orange.
Football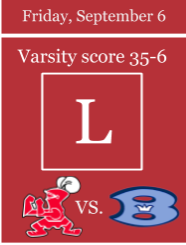 The varsity football team fell to 1-1 on the season after a 29 point loss on the road to Benedictine. The Raiders' lone score was a touchdown pass from Adam Diaz to Jordan Fuller. The football team will take the field this Saturday at home against Cleveland Heights.
Cross Country
The men's and women's cross country teams both competed in the Tiffin Cross Country Carnival on Saturday. The women's varsity A team came in second with top finisher junior Avery Blaszak finishing first for the team and fourth overall with a new personal record of 18:31. The women's varsity B team finished 13th overall with junior Lauren Sheperd finishing first for the team. The women's open finished eighth overall. The men's varsity came in 15th overall, with junior Deandre Hall finishing first for the team with a new personal record of 16:18 and senior Vivek Divakarla finishing just behind him. The men's varsity B placed 23rd overall with junior Sam Rostetter finishing first for the team, and the men's open finished 25th overall.
Comment using your Facebook, Yahoo, AOL or Hotmail account
comments