Raider Review Sept. 22 – Sept. 28
Men's Golf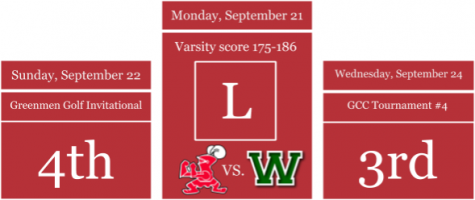 The men's golf lost to Western Reserve Academy 175-186 on Monday, after finishing fourth in the Greenmen Golf Invitational on Sunday. They also participated in the fourth and final GCC tournament of the year, finishing third behind a strong 71 stroke performance from sophomore Robert Kimmel. 
Women's Golf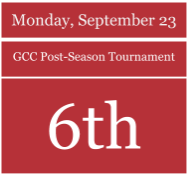 The women's golf team completed their season with a sixth place finish at the GCC Post-Season Tournament. Shaker scored 461, which was 61 behind the fifth place team, Brunswick. Solon, which finished in first, had a score of 338.
Field Hockey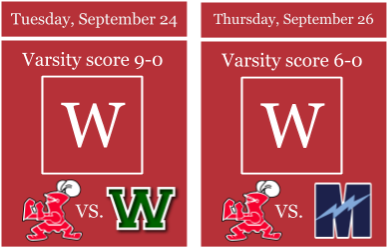 The field hockey team had two easy wins over the past week. On Tuesday, Shaker blew out Western Reserve Academy 9-0, including three goals from junior Hilary Shakelton. The Raiders kept their momentum going against Magnificat on Thursday, this time winning by six goals and another shutout. Their next game is Tuesday versus Hudson.
Women's Soccer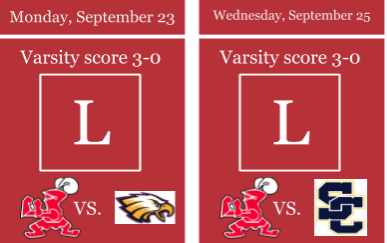 The women's soccer team lost both of their games by scores of 3-0. They lost to Avon on Monday and Solon on Wednesday. Shaker will look to get back on track this week in a game at Strongsville on Wednesday.
Volleyball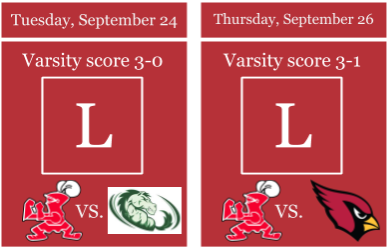 The volleyball team lost both of their matches this week. The first, on Monday, was a 3-0 loss against Strongsville. On Thursday Shaker lost to Mentor 3-1. After losing the first set, the Raiders bounced back tie Mentor at one set apiece, before losing the next two. The next volleyball match is this Tuesday at Euclid.
Men's Soccer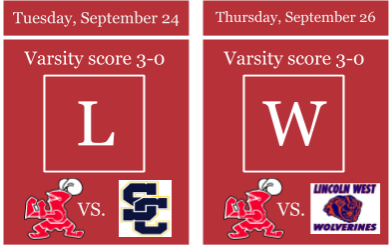 After losing 3-0 against Solon on Tuesday, the men's soccer team rebounded with a shutout win over Lincoln-West on Thursday. Shaker was fueled by goals from junior Davis Belk and junior David Vahey. Shaker has two games this week, the first on Wednesday versus Strongsville at home.
Cross Country
The varsity cross country teams took part in the Madison Invitational on Saturday. The men's team finished fourth out of 18 teams. Senior Vivek Divakarla and junior Deandre Hall led the way, both with top ten finishes. The women's team took home second place out of 21 teams behind a second place performance from junior Avery Blaszak. The cross country teams will be back in action this Saturday at the Legends Invitational.
Football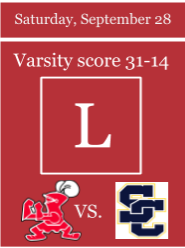 The football team lost the homecoming game 31-14 to Solon on Saturday. Both of Shaker's touchdowns were passes from sophomore Adam Diaz to senior Dakota Cochran. The Raiders' next opponent is Brunswick this Thursday on the road.
Women's Tennis
The women's tennis team had four matches this week. After losing the first on Monday to Walsh, Shaker beat Notre Dame-Cathedral Latin, Western Reserve Academy and Twinsburg to end the week with a 3-1 record. They also competed in the Hawken Tournament on Saturday and finished second overall. 
Comment using your Facebook, Yahoo, AOL or Hotmail account
comments
Leave a Comment