Raider Review Oct. 6 – Oct. 12
Men's Soccer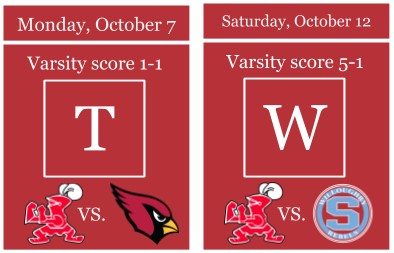 The men's soccer team tied Medina 1-1 on Monday and beat Willoughby South 5-1 on Saturday last week to finish off their regular season. Shaker's record at the end of the season is 9-3-5.
Field Hockey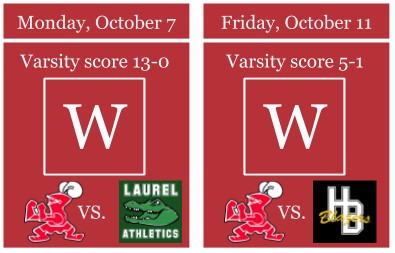 The field hockey team won both games they played last week. Shaker blew out Laurel 13-0 on Monday, and beat Hathaway Brown 5-1 on Friday. The Raiders finished the  regular season with a record of 15-1, and will start the playoffs on Wednesday.
Women's Soccer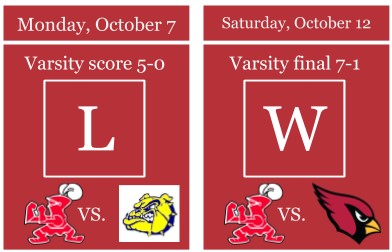 The women's soccer team went 1-1 last week. After a 5-0 loss on Monday to Olmsted Falls, they bounced back with a 7-1 victory against Mentor on Saturday. Senior Ryan Skall scored two goals in Shaker's win over Mentor on Senior day.
Volleyball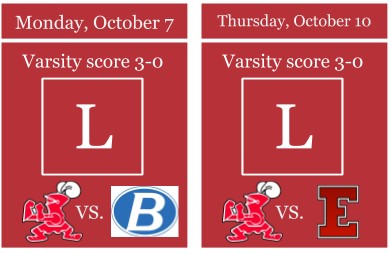 The volleyball team lost both matches they played this week by scores of 3-0. They lost to Brunswick on Monday and Elyria on Thursday. The playoffs start on Wednesday.
Football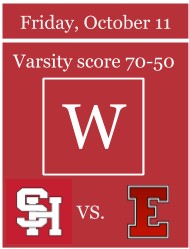 The football team earned a 70-50 over Elyria on Friday night. 70 points is a Shaker Heights single game record. Sophomore QB Adam Diaz led the way for the Raiders with five touchdown passes. Shaker will look to continue its offensive domination Saturday night in a home game versus Mentor.
Cross Country
The cross country teams competed in the GCC championship on Saturday. The women's team finished second place overall and the men's team came in fifth. Junior Avery Blaszak finished third overall with a personal best time of 18:18. Sophomores Anna Carpenter and Mia Compton-Engle finished in the top 15 alongside senior Juliet Tonkin. The top finisher for the boys was senior Vivek Divakarla who finished fifth. Junior Deandre Hall finished just behind him taking sixth. Districts start this week in Madison.
Comment using your Facebook, Yahoo, AOL or Hotmail account
comments
Leave a Comment