Raider Review, Feb. 3 – Feb. 8
Varsity Women's Basketball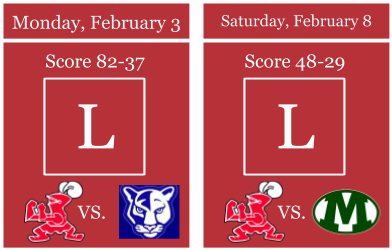 The varsity women's basketball team lost both games they played last week. On Monday, they fell to Beaumont 82-37 on the road. Shaker lost again on Saturday, this time to Medina, who is now 15-5 on the year. They will seek to end their losing streak this Wednesday at home versus Strongsville.
JV Women's Basketball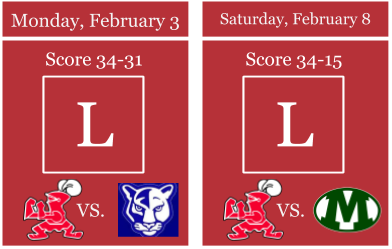 The JV women's basketball team went 0-2 last week, losing to Beaumont and Medina. The Raiders lost a close one to Beaumont on Monday by three points before falling to Medina 34-15 on Saturday. They will have another chance this Wednesday when they take on Strongsville at home.
Varsity Men's Basketball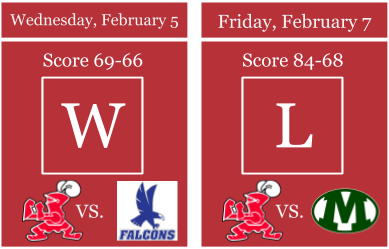 The varsity men's basketball team split their two games on the week. Shaker took down Lutheran East in a 69-66 thriller on Wednesday behind 24 points from sophomore Danny Young. The Raiders then lost to Medina 84-68 on Friday. Their next game is Tuesday on the road when they take on Brunswick.
JV Men's Basketball
The JV men's basketball team went 1-2 last week. Shaker started off the week with a 49-44 loss to Lutheran East in overtime, and then lost again on Friday, this time to Medina. The Raiders bounced back the next day with a 50-44 win over Shaw in the Shaw Cardinal Classic. They will play in the championship game this Saturday against Rocky River.
Varsity Hockey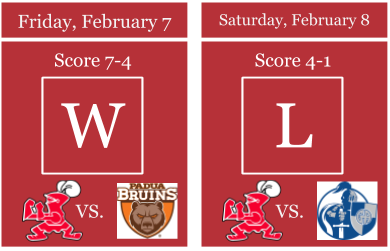 The varsity hockey team went 1-1 last week. Shaker started off the week with a 7-4 win over Padua on Friday. Senior Devin Campbell scored three goals in the Raider victory. On Saturday, the Raiders lost to Gilmour 4-1. Shaker will be the #3 seed in the Cleveland Cup, where they will play the #6 seed Walsh Jesuit on Wednesday.
Swimming and Diving
The swimming and diving sectionals took place last week. On Thursday in the diving sectionals sophomore Ezra Dykema took second place while senior Jimmy Sammon took 10th and junior David Spielman finished 11th on the men's side. For the women's team, senior Leah Albers took fifth place. On Saturday in the swimming sectionals, the men finished in second place, while the women finished in third. Districts begin on Thursday.
Wrestling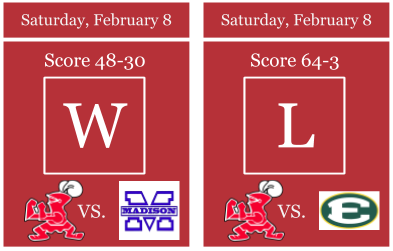 The wrestling team took part in the OHSAA Team Dual Tournament on Saturday. They started off the day by beating Madison 48-30 to earn a spot in the next round. In the quarterfinal Shaker fell to #1 seed St. Edward 64-3 which ended their run at the tournament.
Figure Skating
Over the weekend, the Shaker figure skating team won the 2020 Ohio High School Team Figure Skating Championships. The Raiders also took home first place in Team Maneuvers.
Comment using your Facebook, Yahoo, AOL or Hotmail account
comments
Leave a Comment