Raider Review, Feb. 23 – Feb. 29
Varsity Hockey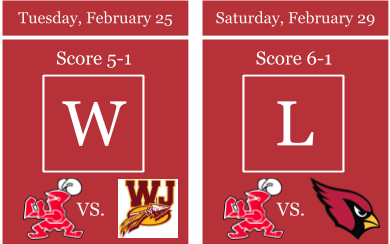 The varsity hockey team was the #3 seed in the OHSAA Kent District Tournament last week. Shaker faced Walsh Jesuit in the quarterfinals and won a 5-1 behind two goals each from senior Devin Campbell and senior Dylan Shelton. In the semifinals the Raiders played #2 seed Mentor and lost 6-1, despite a goal from senior Logan Mears, which ended their season. 
Wrestling
Wrestling sectionals took place on Saturday at Strongsville High School. Senior Eli Meinhard took second place at 152 pounds, junior Toriano Houston finished 5th at 120 pounds, and senior Najee lockett improved his record to 29-0 this season to win at 160 pounds. Districts will begin next week.
Varsity Basketball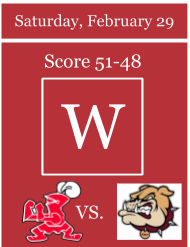 The varsity men's basketball team was the #1 seed in the Twinsburg Division 1 sectional. After Shaker's first round bye, the Raiders went up against #9 seed Stow. After being down four at halftime, Shaker bounced back and won 51-48 behind 15 points from senior Shammah Scott and 12 points from senior Dakota Cochran. With the win, the Raiders advanced to the semifinals where they will play #4 seed Warren G. Harding on Wednesday.
Comment using your Facebook, Yahoo, AOL or Hotmail account
comments
Leave a Comment