Raider Review, March 4-10
The "Raider Review" is a weekly series that The Shakerite will publish every Monday night, covering the previous week in sports. This week's edition covers sports events that fell between March 4-10.
Men's Basketball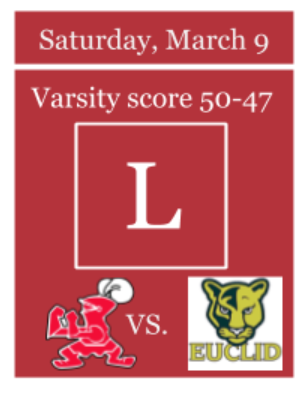 The men's varsity basketball team lost in the Solon district final to Euclid this past weekend 50-47. In a physical, low scoring game, both teams fought hard to the very end, as the game was tied with less than a minute to go. The Raiders were led by junior Dakota Cochran and freshman Danny Young Jr., who combined for 36 of the Raiders' 47 points. Euclid was led by senior Reggie Priah with 14 points and junior point guard Garvin Clarke with 12 points. Clarke scored the go-ahead layup with 40 seconds left in the game to give Euclid the lead after Young hit a game-tying three for Shaker. With the loss, the Raiders finish with a 15-10 record and finish 2nd in the district. The team will lose only three seniors for next season.
Wrestling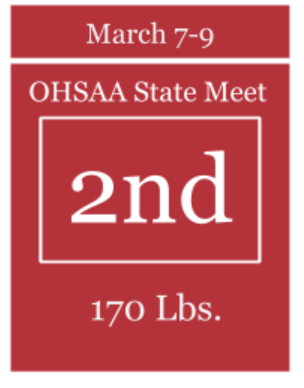 Junior Najee Lockett went 3-1 over the weekend at the OHSAA state wrestling championship. After Lockett soundly beat all of his opponents, he advanced to the finals, where he faced the number one 170-pound wrestler in country, senior Carson Kharchla of Olentangy Liberty, according to flowrestling.com. Going into the match, both wrestlers were undefeated, as Kharchla was 30-0, while Lockett was 41-0. In a hard fought match, Kharchla proved to be too much, as he would ultimately win 7-1. Lockett finishes 41-1 on the season, ends up state runner-up and looks to finish first in the state next year, as a senior.
Comment using your Facebook, Yahoo, AOL or Hotmail account
comments
Leave a Comment