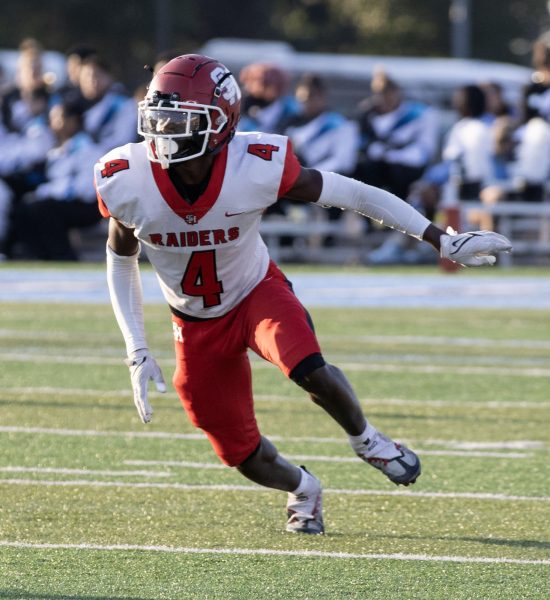 After a 15-0 victory Tuesday against Kent Roosevelt, the Raider field hockey team's undefeated record reached 8-0. 
The Raiders are ranked sixth in Ohio and 63rd in the nation, according to Maxpreps.  
Shaker began the last two seasons undefeated and beat rival Hathaway Brown before losing to Columbus-area teams Thomas Worthington and Bishop Watterson. The Raiders will face both teams this weekend at home. Thomas Worthington (6-2) comes to Russell H. Rupp Field today at 5:30 p.m. Bishop Watterson (6-2) faces the Raiders tomorrow at 1 p.m.
The three teams, which dominate Ohio field hockey, know each other well. Shaker lost to the Worthington Cardinals last year in the regular season and in the state semifinal game. 
According to sophomore Katherine Adams, Shaker's success comes from the culture around the program. "Coaches always push everyone to be the best they can, as well as players holding one another accountable," she said.
Adams said the team changes pressing and outletting schemes to prepare for how their opponents play and adapt accordingly. To prepare for these big matchups, Adams said that focus is key. 
She said, "Everyone is locked in."
– Gus Grey
---
The football team is 5-0 for the first time since 2000.
The Raiders have beaten Willoughby South, Brush, Solon, Euclid and Maple Heights with a point differential of  141 points and are leading the Greater Cleveland Conference. 
The Raiders are 1-0 in conference games so far; Shaker beat Euclid, 40-13 on Sept. 8.
Head Coach Alex Nicholson said any pressure players feel will mostly be self-inflicted and that being 5-0 will intimidate other teams if they are not well disciplined. "I still see it as we need to go 1-0 every week and act like we've been here before," Nicholson said.
The Raiders will travel to face GCC opponent Brunswick at 7 p.m. tonight.
Senior Geniya Boone, C/DT, said there is not much pressure on the team.  She said, "Just go into every game like it's the first, and come out on top."
– Jackson Ward, Stephen Henderson and Ta'Yon Voltz
Comment using your Facebook, Yahoo, AOL or Hotmail account
comments