Bags Banned at Athletic Events
According to Principal Eric Juli the backpack restriction for winter events was introduced as part of the high school's increased focus on safety. "We have been focusing on safety all year. It's the same thing with student ID badges. It helps us keep tighter systems to keep people safe," he said, "I made the decision with Athletic Director Michael Babinec."
The policy was relayed to students Jan. 11. "There will be no backpacks allowed at ANY SPORTING EVENT. Students will not be allowed to go back to their lockers to retrieve them after the game. Please make alternate plans for your backpacks," the daily announcements, sent via email Jan. 11, stated.
The rule, Juli said, is standard in other schools as well. "We're a little late to the party," Juli said. "This is to protect everyone and ensure as much safety as possible."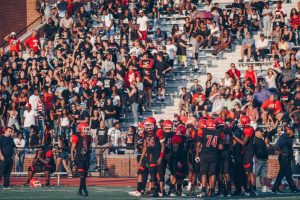 Some students expressed frustration about the new rule because they had nowhere to put their bags when coming to an event directly from school. "When you go from practice or school to a game, you will have nowhere to put your things," sophomore Santina Wilson said. 
Babinec said that he sympathizes with students and understands their concerns, but safety comes first. "What we try to do is eliminate as many possibilities as we possibly can," Babinec said. "We try to check some boxes. It's entirely about safety and security."
"Slowly but surely we are building more safety procedures into our athletics," Juli said.
This policy, however, will not apply to spring sporting events. "We do not enforce the backpack policy outside," Babenic said. 
Enforcing the rule for outdoor sports would be very challenging, he said. "Our stadium is connected to our school building, which makes it even harder because there's so many access points," Babenic said.  
Next year, however, Babinec said, "We will probably try to enforce it, but it will be really hard."
Comment using your Facebook, Yahoo, AOL or Hotmail account
comments
Leave a Comment
About the 'Riter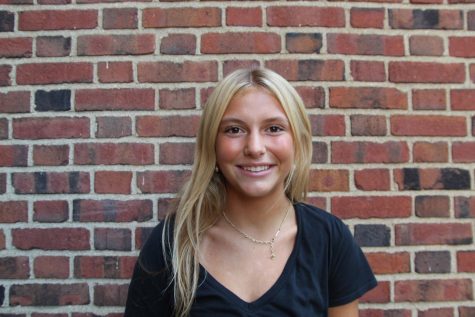 Lizzy Favret, Raider Zone Reporter
Lizzy Favret ('25) is in her second year with The Shakerite , and is a Raider Zone Reporter. Last year she collaborated with other reporters to cover important topics around the school. Aside from The Shakerite she plays soccer and basketball. She loves to spend time with friends and family whenever she gets the chance.