So, What Can You Do?
Guest 'Riter Scott Baul reflects on his experience as the first openly transgender student at Shaker Heights High School.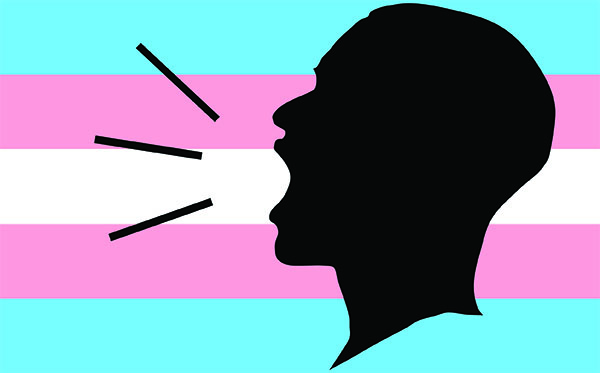 It has been three years since I began my life as Scott, the first openly transgender student at Shaker Heights High School.
Coming out shook things up a bit at Shaker. I was the trailblazer and I shined light on not only how to accommodate trans students, but also other students who identify within the LGBTQ+ community. I remember expressing to the school nurse and a few friends that I didn't want to be the poster boy and I didn't want the attention. I wanted to be Scott, without any hassle or conditions.
When I came out at the beginning of my sophomore year, it was clear that there were no notes, policies, or what-to-do's on accommodating transgender students. After coming out, school was, as expected, difficult for me.
Teachers, friends and peers had to adjust to a new name and new pronouns. Questions arose: Which bathroom was I going to use? Which locker room? With further discussion, I was provided with options for both the bathroom and locker room. I had the choice of going to whatever bathroom or locker room I felt most comfortable in, or I could go to the nurse's office.
While most problems occurred during my sophomore year, some remain problems to this day. I trained my body not to use the bathroom throughout the school day so I don't make other people uncomfortable. I still don't go in.
In classes, I either hold my tongue or argue with substitutes that my name is Scott and I identify as male. And while my name is Scott, it does not show up in the school's data system, which uses only names that appear on birth certificates. I've tried to remind or ask my teachers to leave a note to make sure the correct name is used. If that doesn't work, I get to the class earlier and inform the substitute myself.
Changing my name to Scott legally would benefit me in situations involving I.D., medical records, and bank information, but because Ohio doesn't allow people to change their name on their birth certificate, such a legal change will never benefit me in school. But there is a simple fix: Although there are laws that prevent me from living my life the way I want, teachers can help by writing a simple note to substitutes telling them my preferred name and pronouns. A note like this goes a long way.
As someone who identifies with the LGBTQ+ community and has been going to the high school for four years now, I'd like to say that there is room for improvement. Ignoring the needs of the LGBTQ+ community can not be tolerated.
Shaker Heights staff and administration have made great strides in comparison to other districts by supporting and acknowledging the LGBTQ+ community in their schools, but they still can and should do better. Students and allies, regardless of their gender identity or sexual orientation, need to do better. We start by listening.
If someone says, "Hey this is my preferred name, and these are my pronouns" — listen. If someone says, "When you say that, it makes me uncomfortable" — listen. And if someone says, "This is how you can help me," or "Here's what you can do" — please, listen.
I understand that this is all pretty new territory, but just because it's new to some doesn't make it any less old to the rest of us. The oppression and mistreatment of the LGBTQ+ community has been around since the beginning of time. Today, we face hate crimes, suicides, bullying of all forms and restricted rights to health care and adoption.
This is about something bigger. This is about students who feel like they aren't important. We have seen countless situations across the U.S. where lives are lost because students didn't feel safe or comfortable to be who they are.
Leelah Alcorn: Dec. 28, 2014 in Lebanon, Ohio.
Josh Pacheco: Nov. 27, 2012 in Fenton, Michigan.
Blake Brockington: March 23, 2015 in Charlotte, North Carolina.
All had suffered through the hardships of bullying and unsafe environments and committed suicide. I don't want Shaker to be another hashtag created to remember the lives of students who should be living. Ask questions, read books, blogs, magazines — immerse yourselves in conversations where you can be educated and knowledgeable about these things.
The Gay-Straight Alliance is open to all. This includes LGBTQ+ individuals and anyone seeking to learn. There is no malice. No judgement. No exclusion. Push out the disunity and discomfort, and make room for solidarity, safety and equality.
Comment using your Facebook, Yahoo, AOL or Hotmail account
comments
Leave a Comment