Pop Stars' Tragic Assault Stories Revive Movement Against Sexual Violence
Kesha's denied plea to break contract with alleged assailant opens the doors for global conversation and action against sexual assault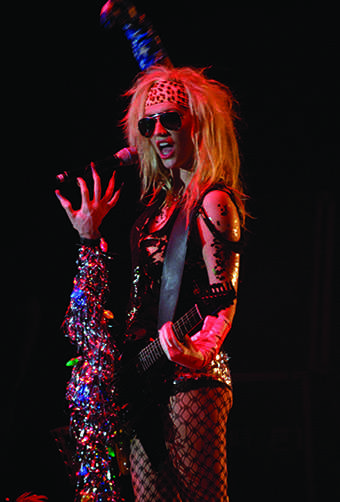 Kesha Rose Sebert, famous for her swaggering, party-rockin' pop songs recorded under the name "Ke$ha," has had her sparkly world flipped upside down.
She's now fighting to break a contract with her alleged sexual assailant, which is proving to be a legal uphill battle. Her "Tik Tok" days, when she sang "Ain't got a care in the world, but got plenty of beer," are long gone.
Recently a New York judge denied Kesha's request to terminate her contract with Dr. Luke, her producer, who allegedly abused her emotionally and sexually, beginning in 2005.
According to Kesha, Dr. Luke intimidated her out of a contract with DAS Communications, resulting in a $50 million lawsuit DAS filed against Kesha and Dr. Luke.
DAS said the contract had "expended money and considerable time and effort" for the advancement of Kesha's career.
Dr. Luke apparently threatened Kesha, her career and her family enough to keep her silent on his sexual passes toward her. In a later visit to rehab, she wrote, "Yes, Dr. Luke has tortured me. Someone I work with has literally driven me into this disease, tortured me, and [expletive] with me and my family."
Kesha filed her lawsuit, claiming sexual assault, sexual harassment, gender violence, civil harassment, unfair business practices and infliction of emotional distress from Dr. Luke.
Kesha alleges that the producer used mind control to trap her in long-term contracts that were extortive and devastated her career.
Dr. Luke filed his own lawsuit against Kesha and her family, claiming breach of contract and defamation.
As of now, Kesha is chained to her contract with Dr. Luke until she records three more albums, but could potentially be bound by the exclusive contract for life.
The next hearing for Dr. Luke's case is on May 5, while the next hearing for Kesha's case in on May 16.
Kesha's public legal battle has become a social media movement known as #FreeKesha.
The pop star has received vocal support not only from her loyal fans, but from some of music's biggest names at the moment. Kelly Clarkson, Lorde, Demi Lovato and others have shared words of encouragement for Kesha.
Taylor Swift recently donated money to Kesha for court fees and Adele ended her Brit award acceptance speech by taking "a moment to publicly support Kesha."
Kesha's case is about more than freeing a victim from an abusive contract.
Her complicated court struggles have exposed the tangled reality of sexual assault cases, which many victims tend to avoid.
As artists and famous personalities stand by Kesha, Lady Gaga has gone even further to support sexual assault victims worldwide.
Though Lady Gaga had been known for her bold fashion statements and catchy pop tunes, the singer/songwriter has increasingly proved herself to be an earth-rattling soulful human being using her starpower to deliver poignant messages.
Since her chart-topping pop hit single "Born This Way" in 2011, Gaga has publicly advocated for social acceptance, radical worldwide love and global goodwill, though not always delivering her message through song.
Gaga put her talents to beautiful use at the 2016 Academy Awards, where she performed her latest single, "Til It Happens to You," a powerful ballad about the emotional wreckage of sexual assault victims.
She and Diane Warren wrote the song for the documentary "The Hunting Ground," which reveals the shocking reality of rape on college campuses.
According to the song's gut wrenching music video, one in five girls will be sexually assaulted before they graduate college.
Vice President Joe Biden introduced Gaga to the Oscar's stage with a somber speech, encouraging viewers to join the It's On Us movement online.
The organization's pledge vows to acknowledge nonconsensual sex as assault, educate oneself on the potential dangers of sexual assault, intervene in situations where consent has not or cannot be given, and fight together to end sexual assault and support victims.
Braced for emotional impact, millions of viewers watched – and more than likely cried – as Gaga delivered an emotionally jarring performance with tears in her eyes.
The performance began with only her onstage playing a white grand piano, until the curtain lifted and revealed 50 male and female sexual assault survivors.
Each person had an intimate message written in bold letters on their forearms, including "Not Your Fault" and "Unbreakable."
As Gaga and the survivors onstage received a standing ovation, she joined their stance and they all raised clasped hands in solidarity with one another and the thousands of victims worldwide.
Not only are the song's lyrics heartbreakingly honest, but Gaga is an assault survivor herself, singing such horribly and beautifully vulnerable truths.
She revealed in interview that at age 19, a man 20 years older than her raped and abused her.
She mentioned her traumatic story on the Oscar's red carpet before the show.
Though the award show ended around midnight, Gaga's message did not.
"How could you talk?" she asks in her song. " 'Cause until you walk where I walk, it's just talk.
" 'Til it happens to you, you don't know how it feels." Her lyrics touch on an ugly truth exposed in Kesha's lawsuit: sexual assault victims are notoriously belittled for lying, exaggerating or are downright ignored.
The women who accused Bill Cosby of raping them decades ago were scrutinized because of how long they waited to come forward with their allegations.
Cosby's fans were so unwilling to consider such a disturbing past for the comedian that they began questioning the victims' stories.
Lady Gaga posted a picture of her grandmother and aunt on Instagram, who were unaware of Gaga's assault prior to her Oscar's performance.
In her caption, Gaga admitted that she'd been too ashamed to tell her close relatives.
"Something I have kept a secret for so long that I was more ashamed of than anything — became the thing the women in my life were the most proud of. And not just any women, the ones I look up to the most."
Not only did Gaga struggle to discuss her assault with those she loved, but she found it nearly impossible to discuss it internally. "And it took me a long time to even admit it to myself because I'm Catholic and I knew it was evil but I thought it was my fault. I thought it was my fault for 10 years."
Gaga's confessions prove that sexual assault survivors live in an unwelcoming society where they may develop self-hatred and overwhelming guilt for a crime they did not commit.
Our culture's unspoken rules prevent them from discussing their trauma, which can leave survivors voiceless and broken.
This is the year to speak up and be heard. It is time for victims to feel less pain and grief than their assaulters.
Victims like Gaga should feel safe to talk about their assault.
Victims like Kesha should feel confident that their stories will be listened to and should not be punished for the terrible crime against them.
Listen to Gaga.
Free Kesha.
It's on us.
Comment using your Facebook, Yahoo, AOL or Hotmail account
comments
Leave a Comment