Pop Culture Shock: Lizzo is Loving Herself
A look at music's new body-positive feminist
Feminist icons have appeared all over pop culture media. When we hear the names Stevie Nicks, Janet Jackson, Angelina Jolie or Beyoncé, we think of female empowerment. A new name now dominates the music industry: Lizzo.
In the last week, Lizzo (Melissa Viviane Jefferson) has made her debut on the Billboard's Hot 100 Chart and on the cover of Essence magazine. Her most famous song, "Truth Hurts," is an anthem of self-love that insists a woman's worth should not be defined by men. Essence described her as "the fun-loving, body-positive pop princess we've been waiting for."
A girl can never have too many empowered female role models, but Lizzo is different. Her attitude towards life is that the person who deserves unconditional love the most is you. This is expressed in every lyric, every rhyme, by her basing her self-worth on her personal image, not on other people's expectations.  
"Truth Hurts," "Cuz I Love You" and "Good As Hell" are just a few of the anthems Lizzo has offered the world. Her most positive, feminist-empowering song, however, is "Like A Girl." Especially in unstable times of women's rights, with anti-abortion bills being passed in Ohio, Alabama and Missouri, we need the words of Lizzo. Her song owns the terms that have been used to suppress women, such as"throw like a girl," and she turns them around to embrace feminism. "Run it like a girl, I work my femininity…I'mma do it like a girl," she sings.
She has been compared to iconoclastic black, female artists such as Cardi B, Nicki Minaj, and Rihanna. But Lizzo's body positivity proves that beauty doesn't conform to the standards perpetuated by models. All bodies are beautiful, whether you are a size 00 or a double XL. This is a message girls have needed someone like Lizzo to preach. Lizzo told Essence, "I'm doing this for myself. I love normalizing…the lumps in my thighs or my back fat or my stretch marks. I think it's beautiful."
Lizzo is the woman we have been waiting for. She is breaking the glass ceiling for unconditional self-love in every girl. Her message is clear in "Soulmate," in which she sings, "I'm my own soulmate,  I know how to love me…I know I'm a queen but I don't need no crown."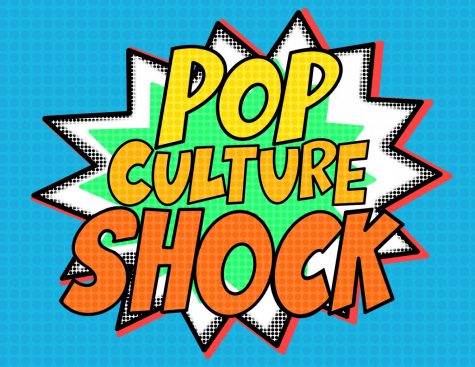 Pop Culture Shock is a bimonthly opinion series focusing on current events in pop culture. Written by opinion editor Olivia Warren, it reads between the lines of social issues and explores new entries into pop culture.
Comment using your Facebook, Yahoo, AOL or Hotmail account
comments
Leave a Comment